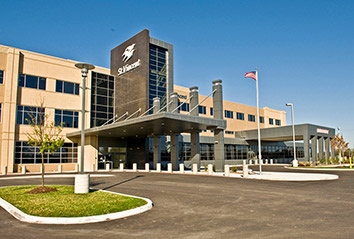 St. Vincent Health has laid off 85 employees across Indiana in recent days, citing a rapidly changing health care environment and the need to "transform our delivery system."
The health system confirmed the layoffs Thursday morning to IBJ but did not say which locations or types of positions were affected.
St. Vincent has about 16,000 employees in Indiana, making it the second-largest health provider in the state by employment, after Indiana University Health, with about 33,000 workers.
St. Vincent operates 20 hospitals from Anderson to Evansville, including its flagship hospital on West 86th Street in Indianapolis. It has 1,609 staffed hospital beds.
"The health care environment continues to rapidly evolve, creating challenges and opportunities in how we best support those we serve," the not-for-profit health system said in a statement. "We have the responsibility to transform our delivery system to ensure we have a sustainable model for the future. As a result, we've made changes to our staffing structure in various departments across the organization to operate more efficiently."
The cuts are on top of 75 layoffs that St. Vincent made earlier this year, affecting nurses, tech workers and support staff.
And last year, St. Vincent cut more than 100 workers, including 100 patient-access representatives, insurance specialists, medical records transcriptionists, and information management workers.
The cuts come two months after CEO Jonathan Nalli told IBJ that St. Vincent was "reimaging health care" and was taking a hard look at how to transform its business model, with a need to re-evaluate services and costs. At the time, he declined to rule out more job cuts.
St. Vincent said the laid-off employees would be able to apply for openings throughout the system or would be eligible for severance.
The health system is under pressure from its parent, St. Louis-based Ascension, which is aggressively cutting costs to cope with falling income. For the six months ending December, 2017, Ascension saw income from recurring operations fall 63 percent, to $162.9 million.
The huge Catholic health system operates 151 hospitals in 22 states. Earlier this year, Ascension laid off 500 employees in Michigan and sold a hospital in Bridgeport, Connecticut.
At the corporate level, Ascension has reduced administrative costs $400 million by realigning leadership and organizational structure and expects to cut another $61 million.
Please enable JavaScript to view this content.