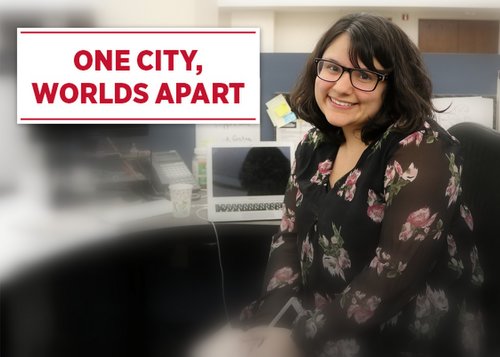 Host Mason King interviews Indianapolis Business Journal reporter Hayleigh Colombo about her series One City, Worlds Apart, which looks at income inequality and poverty in the city and why it impacts everyone.
Hayleigh plays clips from her interviews with Traneisha English of the Wheeler-Dowe Boys and Girls Club, Tess Weathers of the Richard M. Fairbanks School of Public Health at IUPUI, LeRae Troutman of the Brightwood Community Center, and Rhiannon Edwards of PACE.
See the series so far at https://www.ibj.com/worlds-apart.
If you missed our previous episodes, see below:
IBJ Podcast: All you need to know about Indy's bid for Amazon's HQ2
IBJ Podcast: Cafe helps catalyze revival on Washington Street, reclaim lives
IBJ Podcast: Symphony offers sound advice on leadership styles
Please enable JavaScript to view this content.