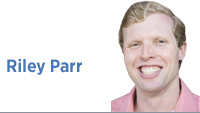 A funny thing happened when Justice Anthony Kennedy announced his retirement: Almost all my friends on the left side of the aisle expressed sadness, annoyance, concern and shock. Many were sorry to hear of Kennedy's decision to leave the nation's high court, undoubtedly because of some of his relatively recent decisions.
Or maybe they were more upset that President Trump gets to nominate his replacement. As numerous commentators have observed since Kennedy's announcement, this is an opportunity—politically speaking—for conservatives to control the court for years to come.
Of course, the first requirement of any judicial nominee is outstanding legal ability and fidelity to the Constitution. Though I might strenuously disagree with expansive interpretations of the Constitution beyond what the text says and what the founders and those who ratified it intended, particularly when it magnifies the reach and powers of the federal government or "discovers" new rights that apparently every other legal mind in the interim missed, I'm not arrogant enough to think only conservative jurists should be on the Supreme Court. That's not how the system works.
Our system provides that the Senate is entrusted with the duties of "advise and consent" with respect to the president's nomination. That means a president doesn't get carte-blanche authority to appoint whomever; but suggesting that ideology and politics play no part in who that nominee is borders on absurd.
In that regard, Democratic presidents have fared far better than Republicans. Those who assumed the mantle of Supreme Court justice when a Democrat occupied the White House have been much more ideologically uniform than those appointed by a Republican president. To say it another way, Republicans have not been good at picking conservative Supreme Court justices—or, at least, Democrats have been better at picking liberal ones.
There might be a variety of reasons for that: the composition of the Senate at the time, the surrounding political circumstances, or sheer luck. After all, of the 27 justices appointed beginning in 1950, only eight have been by a Democrat. That's less than one-third.
Eisenhower nominated five justices during his eight years, two of whom were Earl Warren and William Brennan. Both ended up writing or joining the court's liberal opinions. Nixon appointed four justices, including Harry Blackmun, who drifted to the liberal wing of the court, and Lewis Powell Jr., who, in many ways, was a more liberal Kennedy. Ford's only appointment to the high court was John Paul Stevens, usually a solid liberal vote.
Apart from Kennedy, Reagan appointed Sandra Day O'Connor, Antonin Scalia and William Rehnquist (as chief justice—he became a member of the court under Nixon). Nobody doubts the conservative legacy of the latter two; Kennedy and O'Connor were no liberals, to be sure, but also widely considered closer to the center than the right.
Bush 41 nominated David Souter and Clarence Thomas. From the perspective of a political conservative, a 50 percent success rate. During Bush 43's two terms, on the other hand, Justices John Roberts and Samuel Alito rose to the high court. And, of course, Trump's single appointee, at this point, appears to be firmly in the mold of Scalia, Thomas and Rehnquist.
There are two ways to consider the success of Supreme Court appointments by Republican presidents: Over the last 60 years, they've gotten it right about as often as not. Yet, the last four nominees—going back to Thomas—now make up the court's conservative wing. Perhaps Trump can continue this trend.•
Click here for more Forefront columns.
__________
Parr is a student at the Indiana University Robert H. McKinney School of Law in Indianapolis and is treasurer of the Indiana Young Republicans. Send comments to [email protected]
Please enable JavaScript to view this content.