Dr. Dan Skovronsky has spent his career in research laboratories, but he talks like a football coach on the eve of the big game.

"We need to be more agile," he says. "We need to move faster, take more risks, do things different than they've been done in the past. We need to find better plays."

His challenge is not the national championship game, but something just as formidable.

Skovronsky, who took over last month as the top executive of research and development for Eli Lilly and Co., needs to deliver on the drugmaker's audacious goal of launching 20 new medicines by 2023—and in the process, shed its reputation as one of the slowest and least efficient players in the industry.

Skovronsky holds much of the company's future in his hands, overseeing thousands of researchers and dozens of projects. If he fails to deliver, it could strike a huge blow to Indianapolis' most important company and weaken its financial footing.

For the better part of a decade, Lilly has been digging its way out of a deep hole, trying to launch a slew of medicines to make up for the disappearance of billions of dollars in revenue on blockbuster drugs that have lost their patent exclusivity, from antidepressant Cymbalta to osteoporosis drug Evista.

And this fall, another major Lilly product, erectile-dysfunction drug Cialis, will lose its patent exclusivity and face generic competition. Last year, Cialis generated $2.3 billion in sales, or about 10 percent of Lilly's revenue.

To make up for the loss, Lilly has been scrambling to launch new products. Two years ago, the company made a bold prediction that it would launch 20 products in the 10 years from 2014 to 2023.

"We believe we are in the midst of the most prolific period of new launches in our company's 140-year history," then-CEO John Lechleiter told investors in May 2016. Lechleiter retired seven months later, but his successor, David Ricks, has kept up the "20 in 10" mantra.

Promising start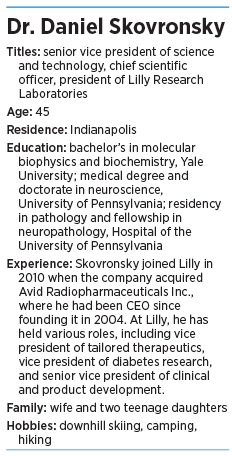 At this point, the scorecard is encouraging. Since 2014, Lilly has launched nine medicines that treat an assortment of diseases, from cancer and diabetes to psoriasis and arthritis. Another drug—a pain medication—is under review at the U.S. Food and Drug Administration.

"We have nine brand-new compounds launched in under five years," Skovronsky said. "In its 142-year history, Lilly has never accomplished this. We're already in record territory."

Some analysts are optimistic that Lilly's labs can continue to produce, a move that could push the stock higher and introduce sorely needed medicines for a wide range of tough diseases. Lilly shares have been trading in the $80s in recent weeks, up from the low $60s just two years ago.

Last month, Cantor Fitzgerald initiated coverage of Lilly with an "overweight" rating and predicted its stock could hit $100 within a year.

"We think sales growth, margin expansion and pipeline advancements will more than offset competition for older products," drug analyst Louise Chen wrote in a June report.

In May, Cowen analyst Steve Scala projected that Lilly's sales and earnings would grow each year through 2024, and that the stock will hit $95 within a year. He rates Lilly's shares "outperform."

But the company is not without its challenges. Late last year, more than 2,000 U.S. Lilly employees took early buyouts in a corporate restructuring. That shrunk Lilly's R&D workforce to 8,200, down about 800 people.

And setbacks in the lab and clinic continue to rock the company. Last month, Lilly's hopes of rolling out a potential blockbuster drug for rheumatoid arthritis, called Olumiant, suffered a blow when federal regulators approved only a low-dose version of the medicine and slapped a "black box warning" on the label, its most serious safety notification, pointing out risks of infection, malignancies and blood clotting.

Also last month, Lilly and partner AstraZeneca Plc ended two late-stage trials of an experimental drug for Alzheimer's disease, called lanabecestat, after the treatment failed to show signs of working. That was just the latest Alzheimer's setback for Lilly, which has spent billions of dollars on experimental drugs that didn't work.

Yet Skovronsky said Lilly has no plans to drop research into Alzheimer's disease, trying to help patients cope with the mind-robbing disease.

"It's hard to imagine an area where there's greater unmet medical need," he said. "It's also hard to imagine an area where Lilly has done more and learned more to differentiate themselves from the rest of the industry. If we quit Alzheimer's, who do we expect to work on it?"

Efficiency push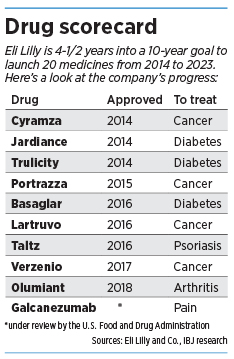 To make up for high-risk research, Skovronsky is pushing to make Lilly's huge network of laboratories and drug-development offices more productive.

From 2006 to 2014, it spent $40.2 billion on R&D, but launched only four new compounds, for an average cost of $10 billion per compound.

That made it the second-least-efficient R&D shop among all pharmaceutical companies, behind only Abbott Laboratories, according to a 2016 study in the Journal of Translational Medicine.

Skovronsky, who has been with Lilly for eight years, acknowledges the company has some catching up to do.

A few years ago, he began a project to speed up the company's drug-development cycle. He formed a group of small teams called trailblazers, and gave them more authority to make decisions rather than sending every choice through a series of committees, or up and down the hierarchy.

He came up with a plan to speed up patient enrollment in clinical trials, rewriting the protocols to make them less onerous to physicians.

He cut out the months of dead time between phases of clinical trials by planning ahead and using more computer simulation to anticipate results and chart the next stage of development.

In the process, he took two years out of Lilly's drug-development cycle.

"When I started on this project, we were unfortunately among the slowest in the industry," Skovronsky said. "At times, we were above 13 years [from first human dose to regulatory submission]. A couple were at 11 or 12 years."

Now, he said, Lilly is in the high single digits for number of years to develop a drug, putting it in the top half of the industry.

Still, the job is never done.

"Our goal is to be among the fastest," he said.

Some analysts are starting to notice. Mark Schoenebaum, at Evercore ISI, was impressed enough to use at least six exclamation marks throughout a 13-page report, including when he recounted how quickly Lilly submitted a drug to the FDA for review.

"Baricitinib LPO [last patient out of clinical trials] to submission took 3.5 months!" he wrote in 2016.

'Brilliant, creative, practical'

Skovronsky, 45, seems to thrive on speed and goal-setting. In a recent interview in the company's new, $75 million research building, he talked in fast bursts, covering a wide range of ground, from Lilly's history of breakthrough medicines over the decades to his passion for downhill skilling, hiking and camping.

His whole career seems to have been spent on high speed. He studied biochemistry at Yale University, then earned his medical degree and a doctorate in neuroscience at the University of Pennsylvania.

While training as a neuropathologist, he developed a deep interest in Alzheimer's research. One of his duties was to conduct autopsies on patients to diagnose Alzheimer's disease, by studying the buildup of plaque in the brain, a hallmark of the disease.

Soon, he began to wonder if he could diagnose living patients using high-tech imaging, such as positron emission tomography.

He developed a radioactive dye that could bind with the plaque and be visible on a brain scan. He used the research to launch a company in 2005 in Philadelphia called Avid Radiopharmaceuticals. It started small, but eventually grew to about 100 employees.

The company's scientists studied their lead imaging agent, called florbetapir, in more than a dozen trials involving more than 700 patients. A major health conference at the Cleveland Clinic namedflorbetapir the "top medical innovation" of the year for 2011.

Some experts in Alzheimer's disease say Skovronsky's decision to leave medicine and become an entrepreneur in a high-risk disease area didn't surprise them.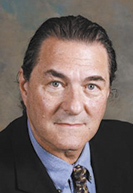 Weiner
"He is brilliant, creative, practical, innovative, passionate," said Dr. Michael Weiner, professor of medicine at the University of California at San Francisco who led the National Institutes of Health's Alzheimer's Disease Neuroimaging Initiative. "He's very charismatic in a quiet, modest way. He's a great leader and one of the most remarkable people I've ever met."

In 2010, needing more money to continue development, Skovronsky prepared to take the biotech firm public.

He hired bankers. He went over the financials dozens of times. He completed the registration papers and said he was just days from filing them.

Change of plans

Then, with no warning, he got a call from Lilly. The company, which was in the midst of several Alzheimer's disease research programs, wanted to buy his company, offering an upfront payment of $300 million and a chance at up to $500 million more if florbetapir hit certain regulatory and commercial milestones.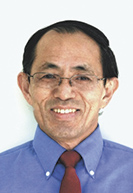 Kung
Dr. Hank Kung, a mentor and professor of radiopharmaceutical science at the University of Pennsylvania, heaped praise on Skovronsky in an interview with the Philadelphia Inquirer, shortly after the sale to Lilly was announced.

"He is a very brilliant guy," Kung said. "The cream of the crop."

Skovronsky decided to take a job with Lilly to keep an eye on his startup. But in 2011, the FDA ruled that florbetapir offered "no convincing evidence of benefit" and rejected Lilly's application for approval.

"I was devastated," he said. "I decided to stick with it and fix it."

A few months later, the FDA approved the product. But in another setback two years later, the Centers for Medicare and Medicaid Services said it wouldn't reimburse health care providers for use offlorbetapir except in clinical trials.

The reasoning: There are no suitable treatments for slowing the progression of Alzheimer's disease, so it's pointless to spend money detecting plaques on the brain.

Such is the unpredictable, risky business of developing drugs, Skovronsky said.

He decided to stay with the Indianapolis drugmaker, where he has held various roles, including vice president for tailored therapeutics, vice president of diabetes research, and senior vice president of clinical and product development.

Last fall, Lilly announced that Skovronsky would succeed Dr. Jan Lundberg, who was planning to retire at the end of May 2018 after eight years with Lilly.

It was a decidedly non-traditional choice for Lilly. Skovronsky had spent most of his career in hospitals and small biotech offices. He didn't rise through the ranks, spending 30 years in the world of big pharmaceutical companies.

Some observers say he has a huge job ahead of him.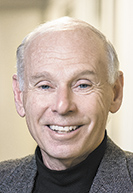 LaMattina
"Lilly thinks enough of him to put him in the hot seat having to deliver 10 [new drugs] in five years," said John LaMattina, senior partner at the Boston biotech firm PureTech Health, and former president of Pfizer's research and development.

"Rarely are such promises met. That's not due to the failings of R&D leadership. It's just that drug development is extremely hard and difficult to predict."

He added: "It will be interesting to track how he does in the next five years."•