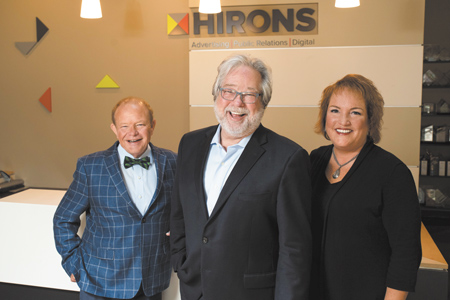 Forty years after starting an ad agency bearing his name, Tom Hirons is letting go of the steering wheel.
That doesn't mean he's going away immediately, but last month he passed control of Hirons (the company) to two longtime staffers. Former chief operating officer Jim Parham, 61, has taken on the role of president and CEO; former senior vice president Deana Haworth, 41, is now chief operating officer.
Hirons, 65, has transitioned into a chairmanship role with less involvement in day-to-day activities. He's optimistic the change won't slow the growth the firm has seen in recent years.
"This feels natural to me," Hirons told IBJ. "The opportunity to [decrease my role] with confidence is rare."
Karen Burns, executive vice president for the Indianapolis Zoological Society Inc., shares that confidence. Hirons has been the zoo's agency of record since 2006.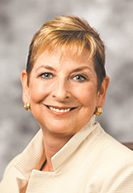 Burns
"We are not at all worried about the transition," Burns said. "Hirons has a very deep team."
Still, Tom Hirons is a titan of the local adverting and public relations industry. He's served as president of the Indianapolis Ad Club and his Rolodex is chock-full of not only myriad corporate executives, but also much of the top city and state political brass, a number of which attended the agency's 40th birthday party last month.
Hirons also spent 18 years teaching journalism and telecommunications at Indiana University, which has given him exposure to both educational leaders and a generation of students.
Hirons said teaching was his way of "giving back" to the school he loved. He earned a bachelor's in political science from IU in 1975 and studied advertising under the mentorship of journalism professor and advertising giant Philip Ward Burton.
Parham has also been teaching at IU nearly two decades. And that depth of academic experience is one of the things that sets the agency apart, said Mark Ohrvall, senior vice president of Virtusa, a global information technology company that recently entered the Indianapolis market.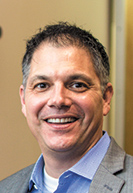 Ohrvall
"We needed to introduce Virtusa to the market and, once we decided to go with a local agency, I interviewed what I considered the top three in this market," said Ohrvall, who worked as an executive for Eli Lilly and Co. for 30 years before joining Virtusa. "Hirons is not formulaic, but they are very strategic and methodical in the steps they take. They bring a research-based discipline."
In addition to that, clients got used to Hirons' personal touch, with six current clients telling IBJ the man who founded the firm dealt with them personally on a regular basis.
"You don't run a LinkedIn ad and find a replacement for Tom Hirons," said Jim Walton, CEO of marketing firm Brand Acceleration.
"Tom is a very unique leader and an equally unique person. He had enough power that he could have flexed his muscle and been the tough guy. But Tom learned a long time ago that the quiet soul is the one that gets the work done."
Walton added that Tom Hirons has long been known for his gentle nature and desire to help others. One former employee called him "a giant teddy bear."
"Being the president of the ad club put him in an ideal position to help people succeed," Walton said. "That's who he is and that translated into the brand of the company he built."
Planned departure
Hirons said he will continue in an advisory role through next year, but will definitely spend less time working for the agency in 2019.
That doesn't mean the firm—which was launched in Bloomington in 1978, opened an Indianapolis office in 2000, and made the Circle City its headquarters in 2008—is moving, downsizing or even changing its name.
"This was planned carefully and strategically," Hirons said.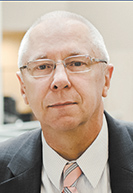 Walton
He took steps to ensure the agency's presence here would continue when he began considering an employee stock ownership plan eight years ago. That deal—known as an ESOP—was completed in 2013, transferring Hirons' shares to its employees. Tom Hirons recently cashed out his shares.
Hirons said a big reason for making the company employee-owned was to ensure a smooth transition and no layoffs when he decided to step down.
"We felt we assembled an extraordinary team and we wanted to reward them for where they got us," Hirons said.
And the move brought another byproduct.
"I would give the ESOP credit for substantial energy and growth of the company," Hirons said. "The employees here have really responded in a positive way."

That's meant a stretch of strong growth. In the last three years, the firm has grown from about 35 to 50 full-time employees. Its capitalized billings—a key indicator of revenue and financial health for advertising and marketing agencies—have grown from $25 million to $30 million from 2015 to 2017 and are on target to hit $35 million this year, Hirons officials said.
Different agencies calculate capitalized billings in various ways, but industry sources have told IBJ an agency's revenue is usually one-fourth to one-third of capitalized billings.
Hirons has grown its client base to 75 and no one client represents more than 25 percent of capitalized billings.
Continued growth
Parham and Haworth expect growth to continue—hiring is continuing—and are discussing an expansion into a part of the agency's headquarters at 422 E. New York St. that is currently occupied by a renter. Tom Hirons owns the building, and Parham said there's no plan to move.
Several factors beyond the ESOP are also spurring Hirons' growth, Parham and Haworth said.
Partly driven by the complexities of the fast-evolving digital landscape, there's renewed interest in a one-stop shop for adverting and marketing, Haworth said. And the rise of social media has grown the crisis-communication sector, Parham added. Hirons works alongside a number of the city's top law firms in dealing with crisis communication, he said.
"Everything from a Twitter feed gone wrong to the wrong picture at the wrong time," Parham said. "Crisis communication becomes bigger as society becomes more transparent."
Government agencies big and small are also doing more communication, Parham said. Hirons counts the U.S. Army and U.S. Navy and the Indiana Family and Social Services Administration among its clients.
"Traditionally, a full-service agency was known for its breadth of services. Now it's all about the depth of services," Parham said. "We're not order takers; we're strategic advisers. That's a big part of why we've grown as the media and marketing landscape has become more complex."
As for the name of the firm, Parham and Haworth say nothing will change now or after Tom Hirons' complete departure, the precise timing of which has not been determined.
Tom Hirons and the agency—formerly known as Hirons & Co., but which dropped the latter when the employees took ownership—are completing a licensing deal so the firm can indefinitely maintain its current moniker.
Walton said securing the Hirons name is a smart move. "That name has tremendous brand equity in this market," he said.
And this market is where Hirons has the vast majority of its business. According to Hirons officials, 98 percent of its business is with Indiana-based firms.•
Please enable JavaScript to view this content.