Is it time for Robert Mueller to wrap up his investigation into Russian election interference?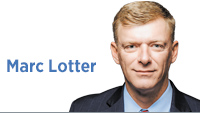 Fifteen months of investigation, more than 17 million in tax dollars spent, hundreds of hours of interviews, tens of thousands of documents provided, countless hours of breathless debate on cable, nearly daily newspaper headlines, and more leaks than a house being rehabbed on HGTV's "Good Bones." Yet despite it all, there is still no evidence of collusion between the Trump campaign and Russia.
Despite the prayers, tears and pleading by the left and the media on cable news, the special counsel and his team of mostly Democratic lawyers and investigators haven't released any evidence of collusion because, as President Trump has repeatedly said, there was no collusion.
There is no question the investigators have been busy, but busy work doesn't equate to collusion. As of this writing, the special counsel has charged or obtained guilty pleas from 32 people and three companies, mostly Russians. Of the few Americans charged or who have pleaded guilty, none of those charges directly involve the president's campaign.
Charges against Paul Manafort, the president's former campaign chairman and his deputy, involve financial issues years before the 2016 campaign. During the most recent announcement about indictments of 12 Russian spies accused of election meddling, Deputy Attorney General Rod Rosenstein said, "There is no allegation in this indictment that any American was a knowing participant in this illegal activity." He also stressed that none of the alleged actions affected the outcome of the 2016 election.
The longer this investigation stretches, the more it becomes clear why the president calls it a "witch hunt." As liberal Harvard law professor and Hillary Clinton supporter Alan Dershowitz said in The Hill, "The idea of trying to create crimes just because we disagree with [Trump] politically, and target him, really endangers democracy." That is not how the American justice system is supposed to work.
Case in point: There is evidence of collusion during the 2016 election that involves Clinton and the Democratic National Committee's hiring a firm that engaged with a foreign agent and Russians seeking "dirt" on Trump. Where is the outrage? Where are the criminal charges? Where are the cable talking heads shrieking about the future of our democracy? Nowhere to be found.
There is no doubt the left wants to use all things Russia to distract from the real progress our country is making under the president's leadership. Unemployment is near a 50-year low. Unemployment among African-Americans, Hispanics, women and those without a college degree stands at or near record low levels. Consumer and business confidence stand at record highs. America is back.
It has been more than a year of searching for collusion to no avail. Respectfully, it is time for the special counsel to bring the investigation to a conclusion, before, as Trump recently said, "It continues to stain our country any further."•
Click here for more Forefront columns.
__________
Lotter is president of Lotter Communications LLC. He previously served as special assistant to President Donald Trump and press secretary to Vice President Mike Pence. Send comments to [email protected]
Please enable JavaScript to view this content.