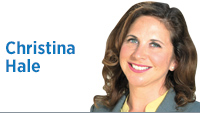 There is someone you should know in Indianapolis. Someone remarkable. A person on a path to accomplish significant and positive things for people over his lifetime—if we manage to keep him here.
Twenty or so years ago, Mohammed was an accomplished Somalian goat herder when he should have been in preschool. Still, that didn't stop him from getting promoted to herding camels, a real man's job, by the time he turned 5 years old.
That same year, he lost his mother. Later, his little brother contracted polio, a disease that still exists in only the most dire places in the world.
By 9, he had run away to the city during wartime, and by 11, he was an orphan, having lost his father to the violence of civil war.
He was separated from his brother, moved to Mogadishu, and from there, to what he and others reference as the world's largest prison, the refugee camp in Dadaab, Kenya. At the time, at least half a million refugees lived there, and escape meant paying exorbitant bribes. There was little opportunity for learning and truly nothing to do.
An ancient Chinese proverb says the best time to plant a tree is 20 years ago. That certainly rings true in economic development, whether it is implementing tactics to support community development, public infrastructure, lifestyle amenities or, most important, a strong talent pipeline.
Mohammed is remarkable, but he is not special. There are a whole lot of Mohammeds out there. And Marias and Ryans.
In fact, my company is right now forced to part with a Ryan, one of our credentialed, talented young professionals at our corporate headquarters.
Ryan has not been as fortunate as Mohammed to be granted citizenship or even the continued right to work. This, in spite of his master's from IUPUI in events tourism or his extensive volunteer work with Indy Sports Corp., the 500 Festival and IndyFringe theater. Ryan has made our community better in a number of ways, and he is forced to leave. And his amazing local girlfriend will likely go with him.
They will be hardto replace.
That ancient Chinese proverb also says the second-best time to plant a tree is today.
In 2010, when Mohammed lucked into his rescue from the camp and the opportunity to come to Indiana, he had to leave everything behind, including his beloved little brother. Since coming here, he has learned English and earned a top-notch degree in public finance from Indiana University. Mohammed now works at Eli Lilly and Co. and is one of the cool young people supporting our economy. He is amazing, and he is dedicated to paying his good fortune forward.
It is truly our collective good fortune that Mohammed is staying here to contribute to our community. Statewide, the evidence is all too clear: Our population and talent pool continue to decrease over time. Many have cited our brain drain as being the leading challenge to our statewide economy over time.
As you examine your attitudes toward immigrants, please consider these stories and take the step to reach out and meet some of those in the incredible pool of talent here, people who have chosen our country and now call Indianatheir home.
We need to welcome people like Mohammed today, and consider the implications of losing people like Ryan over the coming 20 years and beyond. We have a lot of work to do. And we need the brains, hands and talent to do it well.•
__________
Hale is a former member of the Indiana House and ran for lieutenant governor in 2016 on the Democratic ticket. Send comments to [email protected]
Please enable JavaScript to view this content.