The email from David Hoppe, president of Gen Con LLC, the huge gaming company and organizer of Indianapolis' largest annual convention, sounded ominous.

"I … want to share a little bit of confidential feedback on the overall response of my recent concerns about Gen Con in Indy for the long term," he wrote in February to Leonard Hoops, president and CEO of Visit Indy, the organization that markets Indianapolis to tourists and convention planners.

Hoppe said he was pleased about the city's growing inventory of hotel rooms, transportation options and marketing support. But he was concerned about what he saw as technology shortcomings at the Indiana Convention Center.

He wanted the huge facility—with 71 meeting rooms, 11 exhibit halls and three ballrooms—to provide better technology, but didn't say exactly how or what.

"I'm pushing to evolve Gen Con into a tech-enhanced company delivering an amazing analog experience and I need Indy and the ICC to evolve with us," Hoppe wrote in an email IBJ obtained through a public records request. The vision the convention center had presented to that point was "not good enough," he wrote.

The unstated message: Gen Con might be forced to take its four-day convention with its 60,000 attendees and $75 million in direct spending elsewhere if local officials didn't get on the ball.

At Visit Indy, Hoops—the organization's top officer—forwarded Hoppe's note to Mayor Joe Hogsett's office on Feb. 6 with this brief notation: "FYI … still much work to do here."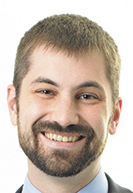 Cook
At City Hall, Hogsett's chief of staff, Thomas Cook, responded to Hoops that, if Gen Con just wanted an upgrade in tech infrastructure, such as Wi-Fi capability, video boards and 5G integration, the city might already be moving in that direction "and can package those efforts up" and communicate it to Hoppe in a way that "fit his tech-centric view."

But if Hoppe wanted something bigger—say, a large-scale overhaul of the convention center—Cook felt less confident how to respond. "I never fully understood the crux of [Hoppe's] vision for technology/facility improvements, and I didn't get the sense that anyone else did either," Cook wrote to Hoops.

Whether Seattle-based Gen Con and local officials can now reach an understanding on technology could spell the difference between Indianapolis' hanging onto its most prized convention and potentially losing it to another city.

The two sides have been talking. And local officials say some improvements have already been made.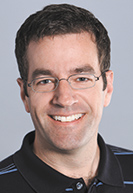 Hoppe
Officials at the Indiana Convention Center say they have invested about $2.5 million in technology since 2016 to increase internet bandwidth, replace network equipment and lay additional fiber.

Hoops said Visit Indy and Gen Con are "very close to finalizing an agreement" for even more enhancements to the 2019 show that could address some of the company's concerns.

Keeping gamers happy

Technology is a huge issue for gaming enthusiasts—even table-game players—who count on using their phones, laptops and other gadgets to help them navigate a massive convention site.

Earlier this month, tens of thousands of Gen Con fans descended on Indianapolis, many wearing costumes of their favorite science-fiction or fantasy character. They roamed the exhibit halls of the convention center, which were loaded with a dizzying array of the latest tabletop games, miniature war games and computer games.

Gen Con reported 223,326 turnstile visits, a 9 percent increase from 2017. The figure is a raw accounting of people who attended Gen Con over the four days, including repeat attendees.

In the hallways, attendee costumes included Darth Vader, Captain America, warlocks, battle warriors and others.

Some attendees gave the convention high marks, but said they weren't happy that they couldn't get a Wi-Fi or digital phone signal in many parts of the huge building.

"There were a lot of dead zones," said Jet Stachowsky of Toledo, Ohio, standing outside the convention center on the Georgia Street food court. "It was annoying."

Miles Thomas, from Chicago, said he was sometimes confused where to go for certain programs because his phone kept dropping its signal. "I was surprised how many other people told me it happened to them, too," he said.

Gen Con officials—who have committed to keeping the massive gathering in Indianapolis through 2022—say they are working on the problem with the convention center and are pushing for better tech support.

Hoppe told IBJ his main concern is the "lack of affordable Wi-Fi'" at the convention center as well as other technology that would support Gen Con's electronic ticketing system and give attendees better access to the web and gaming apps.

The convention center offers free Wi-Fi at its food court and a few other selected areas, but, outside of that, attendees and exhibitors have to pay for Wi-Fi service. The fee can run up to $99.95 a day for exhibitors and $14.95 a day for attendees, according to rates published on the convention center's website.

Hoppe said he felt encouraged that local officials were taking his concerns seriously.

"We've had a number of follow-up calls and meetings since that [email] exchange, including productive meetings last week in Indy," he said in an email to IBJ. "I feel we are moving in the right direction."

After the convention, Gen Con said it broke records for sales of four-day attendance badges, although it did not say how many it sold. The organization said sales of Saturday-only badges increased 16 percent from last year, and sales of Sunday-only badges rose 60 percent.

Along the way, Gen Con saw some successes with technology at the convention. It launched live-streaming on Twitch, the online gaming network, that brought in more than 300,000 unique viewers and more than 3 million minutes of watched footage. The organization said it also achieved a successful beta test of its on-site electronic event ticketing system, supporting nearly 10,000 transactions.

Concerns remain

Even so, some other convention planners say they share Gen Con's concerns. Debbie Locklear, president of locally based Meeting Services Unlimited Inc., which represents several national clients, said the Indiana Convention Center is well-known for its spotty technology.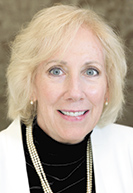 Locklear
When presenters are making speeches, she said, it's not unusual for the internet service to drop without warning. "We have problems all the time with their internet connection, and with having enough bandwidth available to us," she said.



The convention center's internet provider, SmartCity, charges rates that can run into five figures, she added. For a conference running a day and a half, an organization could spend $10,000 for internet service that would allow a few thousand attendees to connect to Wi-Fi.

"The building is new enough that Wi-Fi service should be available and easily accessible," Locklear said.

Officials at SmartCity referred questions to the convention center.

The Indiana Convention Center is owned and operated by the city's Capital Improvement Board, but Visit Indy has a contract to serve as the center's sales arm.

The convention center has been home base to Gen Con for 15 years, since the convention moved here from Milwaukee in 2003. The convention, which attracts more than 500 exhibitors, takes up tens of thousands of square feet inside the massive building.

In recent years, the event has even spilled over into Lucas Oil Stadium, one block away. Last year, the convention used the entire 92,000-square-foot football field, along with the stadium's exhibit halls and the entire convention center.

And in hotels all across downtown, the conference takes root in unofficial ways, with planned and impromptu gatherings and games in the lobbies and hallways.

Some attendees say the convention is so popular their biggest challenge is finding a hotel room within 10 miles of downtown.

Jim Sottosanto of Chicago said he sometimes has to stay as far away as Carmel to get a room. This year, he rented a tiny house behind Lucas Oil Stadium. "This is such a popular convention that it's usually really tough to find somewhere to stay," he said.

Over the years, Indianapolis has become synonymous with Gen Con, and some gamers say they have grown used to the city as the convention's home base and want to see it remain here. Carlos Smith of Queens, New York, said he doesn't think other cities can effectively handle the Gen Con crowd size.
"The city and the organization have really meshed together, I think," he said.

Talks continue

Cook, the mayor's chief of staff, told IBJ the city and its convention officials regularly talk to Gen Con and other key conventions to identify ways to improve. But when asked about the outcome of recent conversations with Gen Con, Cook did not offer specific commitments the city has made in response to the organization's concerns, speaking instead about general improvements.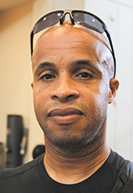 Smith
"These types of conversations with our city's key conventions are ongoing throughout the year and are incredibly valuable as we look to ensure that the Indiana Convention Center continues to be a place that worldwide conventions such as Gen Con find desirable," Cook wrote in an email.

At Visit Indy, Hoops said all the parties have had numerous follow-up discussions, and that the Indiana Convention Center and nearby Lucas Oil Stadium seem to have addressed some of the issues already, given some of the technology-related breakthroughs.

"The main question has become: What is the most cost-effective way to meet Gen Con's tech needs, which can vary greatly from general event attendees, to the vendors and exhibitors, to the game and event organizers?" he said.

He said that Gen Con, the convention center and the tech provider met before this year's show to discuss various concerns and are close to finalizing an agreement for 2019 that could significantly reduce the need for paper tickets to many of the hundreds of ticketed events and allow attendees better use of the Gen Con app.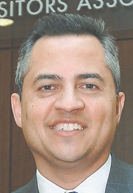 Hoops
The bottom line, Hoops said, is that Indianapolis is serious about keeping the convention here for years to come.

"Gen Con has become part of the cultural fabric of Indianapolis," he said. "Everything about Gen Con makes Indy a little better and more interesting when it is in town."•