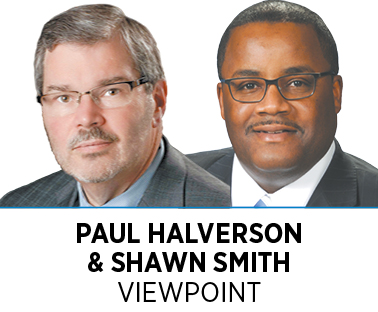 Misuse of alcohol and other drugs, including tobacco and opioids, often begins at an early age—sometimes as young as middle school. Because of this, it's critical that prevention efforts start early, too. K-12 schools, where students learn many foundational skills and social behaviors, must become key partners in solving Indiana's burgeoning substance-use epidemic.
Yet, too often, lack of information and resources constrain local schools and districts from meaningfully tackling this challenge, even as proven school-based prevention programs for grades K-12 are being implemented across the nation. In fact, only 11 percent of Marion County schools reported using a proven prevention curriculum, according to a September 2017 survey.
The Richard M. Fairbanks Foundation's recent $10.2 million commitment to increase substance-use prevention programs in Marion County schools represents a major stride toward closing this programming gap. The 24 grants, awarded through the foundation's Prevention Matters initiative, are projected to support 151 Marion County K-12 schools in delivering prevention programs to more than 71,000 students—44 percent of all students in the county—by the 2020-2021 school year.
These grants come at a critical time for addressing substance misuse in our city and state. An adult in Indiana today is more likely to die from a drug overdose than a car accident. Drug overdose deaths in our state rose more than eightfold from 1999 to 2016, largely fueled by deaths due to opioids.
Prevention education can play a critical role in addressing the problem, but starting in high school is too late. Among central Indiana eighth-graders, more than 10 percent report drinking alcohol and 5 percent report using marijuana in the past 30 days.
By the time students reach senior year of high school, those percentages jump to 33 percent drinking alcohol, 20 percent using marijuana, and 5 percent misusing prescription drugs in the past 30 days. What's more, nearly 90 percent of adult smokers nationwide start by age 18.
To combat this, schools must be empowered to equip students with proven tools to lead safer and healthier lives. Prevention programs based on proven practices help schools achieve this. As one example, students who participated in an evidence-based substance-use prevention program, LifeSkills Training, were 28 percent less likely to smoke after a six-year check-in.
These results mean hospitals and health care providers around the state will see the benefits of prevention programs in reduced emergency visits, less chronic disease and an overall healthier community. This is especially important as health care costs in Indiana associated with drug abuse include $1.5 billion due to overdose deaths and nearly $450 million in non-fatal emergency room visits, hospitalizations for babies born dependent on opioids, and other hospitalizations.
The Metropolitan School District of Lawrence Township is among the school districts that will benefit from funding and technical assistance to implement high-quality prevention programs. The district received more than $940,000 through Prevention Matters to deliver three proven programs at the elementary, middle and high school levels.
As a community, we must prioritize preventing substance misuse so we can avoid the tragic consequences of addiction down the road. Evidence-based programming in schools is one critical aspect of a comprehensive response by our city and state.•
__________
Halverson is the founding dean of the Richard M. Fairbanks School of Public Health at IUPUI. Smith is superintendent of the Metropolitan School District of Lawrence Township.
Please enable JavaScript to view this content.