Should the federal government roll back auto emissions standards?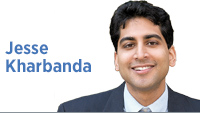 Driving in very congested traffic (arising from major infrastructure construction) is a relatively new experience for me in Indianapolis. That greater time on the road, with its attendant exposure to a lot more car exhaust, is a practical reminder that the next frontier in our quest to clean the air of Indianapolis lies with our cars and trucks.
We've seen clean air progress on the transportation front with the steady increase of hybrid vehicles on our roads, the gradual replacement of IndyGo diesel buses with electric ones, the growing number of commuting cyclists on our trails, and the perennial efforts to carpool.
We'll see a new level of transportation-related clean air progress with the arrival of three, all-electric bus rapid transit lines and major expansion of IndyGo's traditional bus services. While these will be major milestones for clean air, a large portion of our people will continue to drive by car over the coming years.
How can our community see clean air progress for those who will remain dependent on vehicles running on oil? The answer lies in standing up for the continued modernization of our national fuel-efficiency standards, which stipulate the miles per gallon a given manufacturer's car fleet should average.
These standards, shaped by scientific research and the views of industry, consumers, and safety and public health experts, have steadily risen in our nation since they were launched by a bipartisan coalition in Congress more than four decades ago. A 2012 EPA proposal would have led to a near doubling of fuel efficiency of our cars by 2025. But a new plan by the Trump EPA proposes to freeze any changes in those standards after 2020.
For a city like Indianapolis, freezing those standards matters a great deal. When we stop industry-wide progress in how many miles we get from a gallon of gas, we're likely stalling progress in reducing the amount of car exhaust we generate during our daily commutes. And that's not a good thing for a growing city ranked the 13th-most polluted in the nation in terms of year-round particulate pollution, according to the most recent rankings by the American Lung Association.
Freezing the standards also means missing out on future cost-savings opportunities at the pump. According to the American Council for an Energy Efficient Economy, "A buyer who finances a new car or light truck with a loan will typically realize net savings [from the standards] starting from the month of purchase." Economically struggling families in Indianapolis, who spend a disproportionate share of their incomes on fuel at the pump, will be hurt the most. Last, freezing these time-tested standards means we're knowingly allowing ourselves to be more dependent on oil—including from countries that are not friendly to the United States—than we need to be.
When you see members of Indiana's congressional delegation, urge them to tell the Trump EPA to back off their efforts to undermine progress in our fuel-efficiency standards. Urge the EPA directly to not move forward with enacting this freeze. Our air quality, our pocketbooks and our national security will be better off if you do.•
Click here for more Forefront columns.
__________
Kharbanda is executive director of the Hoosier Environmental Council. Send comments to [email protected]
Please enable JavaScript to view this content.