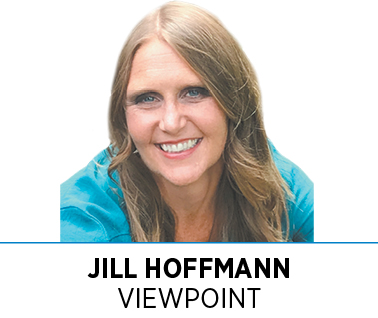 Water, an important resource for Indiana's agricultural and industrial sectors, is relatively cheap today. But contrary to what many people believe, our water supply isn't unlimited. In fact, we can't count on cheap, abundant water in the future if we don't make wise decisions today.
To get the conversation about our water future started, the White River Alliance—a leading voice for water resource protection in the state—convened the first ever Indiana Water Summit this month.
The statewide event that was open to the public brought together water professionals, legislators and public officials to examine the complex problems facing Indiana's water supply, while providing key insights into how we can begin to solve them for the future.
Here are five key takeaways from the two-day summit that will position us to make the most of our water resources.
◗ Regionalize water planning and systems. Throughout the summit, there was wide support for the concept of regional planning, including cooperative actions that can leverage funds, infrastructure investments, policy change and training opportunities. If we can facilitate more discussions on best practices for regionalizing our water systems, we can determine the best ways to handle water management so all communities are well-represented and resources are well-protected.
◗ Educate the public on the value of water. There is a strong need for the public to acquire a better understanding of the importance and condition of our waters. Many people in central Indiana might not consider water planning a top priority due to a misperception that we have an unlimited supply. In fact, according to a 2014 Indiana Chamber of Commerce report, Indiana will likely face water shortages in the future.
◗ Recognize water's importance to Indiana's agricultural and industrial economies. As a state that relies on manufacturing and agriculture, Indiana has a deep dependence on water to maintain economic growth. According to Innovating for the Blue Economy, a report commissioned by the University Research Center in Michigan, more than 23 percent of Indiana's economy depends on its water resource. As a fraction of Indiana's gross domestic product, this translates into a staggering $70 billion in total economic impact.
◗ Improve data collection to shape water policy. Indiana needs to create regional water plans that roll up into a comprehensive statewide plan. The first step is to improve how we gather data around the subject. If improved data-collection systems existed, leaders could better understand the connections among our various water resources and use this data to make informed policy recommendations.
◗ Engage in water conservation practices. Many speakers at the summit touched on the importance of advancing water conservation, whether that's by way of increased industrial reuse, agricultural practices focused on soil health, or through people's daily household behaviors. Water today is relatively cheap, but it won't always be that way. Taking a more conservative approach to its use will pay dividends later.
As a result of this year's summit, multiple community leaders have stepped up to help guide the planning and discussions around our water resources. The White River Alliance will continue to facilitate these discussions, lead regional forums, and seek input on topics until the Indiana Water Summit returns next year.
To get involved with the 2019 summit, visit www.thewhiteriveralliance.org.•
__________
Hoffmann is executive director of the White River Alliance.
Please enable JavaScript to view this content.