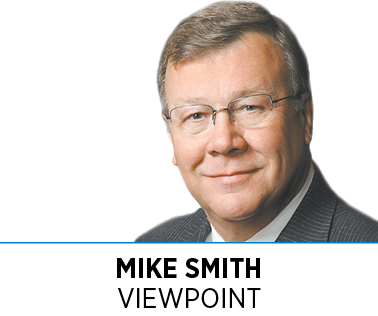 Over the past few decades, we have become accustomed to hearing the phrase, "If we can put a man on the moon, surely we can …" Then we finish that phrase by suggesting that any number of ambitious goals should be achievable.
For me, that phrase ends with, "we can reduce the crippling influence poverty has on so many in central Indiana."
We must not underestimate this challenge. In central Indiana, more than 200,000 people live in poverty, and the number keeps growing. That doesn't mean 200,000 people will go to bed hungry, beg at intersections, or rely solely on government programs. Yes, we have many neighbors who are desperately impoverished, but others have jobs and a roof over their heads, yet they struggle to provide safe, healthy and secure lives for their families. They are one illness, one car breakdown or one layoff away from being homeless, hungry and reliant on others.
Of course, poverty is everywhere, but it is worse in Indianapolis than in most major metro areas. Our general poverty rate of 20.8 percent and our child poverty rate of 31.9 percent are both well above national averages, and we are one of the 10 worst cities in America when it comes to economic mobility—which means a person born poor in Indianapolis is more likely to stay poor than if he or she were born many other places.
When we launched the Faith & Action Project three years ago, we aimed to engage our community in dialogue about our challenges and about what it might take to put poverty behind us. Since then, we have seen conversations about poverty increase, with leading organizations such as the United Way, the Central Indiana Community Foundation and Indy Chamber, as well as media organizations and city government, commit to combating poverty.
We can all be delighted to see this growing engagement, but we must also continue to look for ways to inspire collaboration and coordination if we want to efficiently and successfully reach our goals.
That returns us to the moon landing, because we have to look at it as more than just an example of what's possible. We need to look at it as a model for how we make big things happen: It takes a recognized leader challenging us to achieve a clearly defined goal with a hard deadline (President John Kennedy declared that we would put a man on the moon within a decade). And it takes organizational focus (a NASA) dedicated to the goal.
In this city, we have tackled big goals before. We revived a downtown. We birthed a global logistics hub. We hosted a Super Bowl and national championships. We built the best airport in America. In every case, we have been able to rally around a big goal, establish a deadline and pull together a team to make it happen.
Let's do that for poverty. Let's set an audacious goal, establish metrics and pull together as a focused team. Let's hold ourselves accountable, correct course when necessary, and accelerate successes. Let's make ending poverty our city's moon shot.•
__________
Smith and his family co-founded Faith & Action with the Christian Theological Seminary in 2015. On Oct. 23, the Faith & Action Project will host a panel discussion featuring Michelle Alexander, author of "The New Jim Crow: Mass Incarceration in the Age of Colorblindness," and local leaders to discuss root causes of poverty and what can be done to combat it. For information, go to www.cts.edu/event/faith-action-fall-event/.
Please enable JavaScript to view this content.