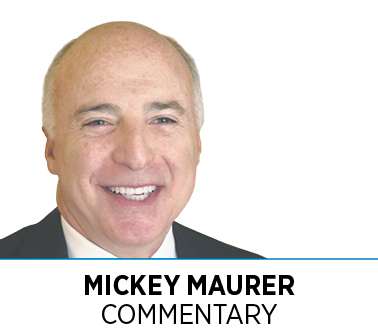 September! In a few weeks the crisp cool air of autumn will remind us that it's time to make winter plans. Janie and I try to escape to a warm climate for a few weeks, to avoid January ice and snow. Packed with my bathing suit will be three or four books I have squirreled away for this purpose. I enjoy reading for pleasure but during the work week—at least while I am still fully, if not gainfully, employed—there isn't enough kickback time. A winter get-away is the perfect opportunity to indulge my reading pleasures. The only question is what books to take along.
Our very own Indiana Historical Society has a solution. IHS has held its Holiday Author Fair at the Eugene and Marilyn Glick Indiana History Center, 450 W. Ohio St., for 15 years. This year, on Dec. 1, you will again have an opportunity not only to purchase books but to meet Indiana authors who will autograph them for you.
Books are offered in all genres, from cookbooks to fiction. Featured authors have included Angelo Pizzo, Slick Leonard, Tamika Catchings, Lori Rader-Day and Gloria Gather. Prolific writer and Historical Society Press Senior Director Ray Boomhower has been a participating author every year. His books are delightful beach reads.
This year's IHS offerings include "Unlikely General: Mad Anthony Wayne," by Mary Stockwell; "Busted in Bloomington," by Greg and Candy Dawson; "Platters and Boards," by Shelly Westerhausen; and "Faith and Fury: Eli Farmer on the Frontier," by Riley B. Case. For a complete author list, contact Becke Bolinger, bbolinger@indianahistory.org.
I recommend three new books, whether or not those authors attend the fair. They are "Fear of a Black Republican," by José Evans (who will be in attendance); "Damn the Naysayers: A Doctor's Memoir," by Dr. Douglas Zipes; and "The Trailer Twins: The Harrel & Darrel Cohron Story," by the Cohron family. (The José Evans book was published by IBJ Book Publishing.)
Evans is a graduate of Cathedral High School. He earned a bachelor's degree in political science and English from the University of Indianapolis and an MBA from Indiana Wesleyan University. Evans, the founder of the Black & Latino Policy Institute, has more than 20 years of experience in politics and government. In his book, he offers an entertaining rationale for his break with expectancy in a black society.
Zipes, who graduated from Dartmouth College and Harvard Medical School, is a cardiologist and a distinguished professor who is now retired. He has followed up three novels with a memoir that reads like exciting fiction. Zipes is a good storyteller. One of the reasons I enjoy reading him is because, although he sets his novels on the world stage, careful readers will recognize references to prominent central Indiana locations and will note that the author is a Hoosier.
Harrel and Darrel Cohron were wise-cracking identical twins who became not just household names but local legends in the mobile home business, all while keeping their strong ethics and values intact. The Cohrons' mobile home business, established in 1955, developed into an empire that is still prosperous today. Their book is the heart-warming story of a family whose motto is: "We Love People."
Hope to see you at the IHS Holiday Author Fair. I'll have a book there, too.•
__________
Maurer is a shareholder in IBJ Corp., which owns Indianapolis Business Journal. To comment on this column, send e-mail to mmaurer@ibj.com.
Please enable JavaScript to view this content.