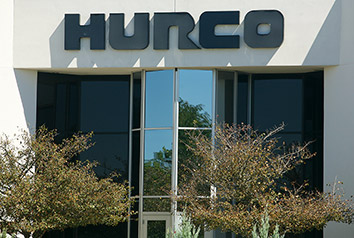 Shares in Indianapolis-based Hurco Cos. Inc. shot up nearly 9 percent Friday morning after the machine tool manufacturer reported record quarterly sales.
Hurco reported revenue of $78.8 million for the fiscal third quarter that ended July 31, a nearly 30 percent increase over the $60.8 million in revenue it reported in the same period of 2017.
The company also realized a profit of $6.5 million, or 96 cents per share, compared with $3.9 million, or 58 cents per share, in the year-ago quarter.
Quarterly sales in Hurco's European region rose to $44.1 million, a 31 percent jump over the same period of 2017. Sales increased 13 percent in the Americas, to $19.5 million, and jumped 55 percent in the Asia Pacific region, to $15.1 million.
The company said the big upturn in European sales resulted mainly from increased customer demand for Hurco vertical milling and lathe machines in Germany, the United Kingdom and France.
"A record sales quarter with growth in each of our three geographic regions is a good way to transition into the fourth quarter of our fiscal year," Hurco CEO Michael Doar said in written comments. "The European and Asian machine tool markets have continued to be particularly strong and have been the largest contributing factors to our year-over-year surge in demand for Hurco machines."
Hurco shares traded at $45.55 each Friday morning, up 8.8 percent.
Please enable JavaScript to view this content.