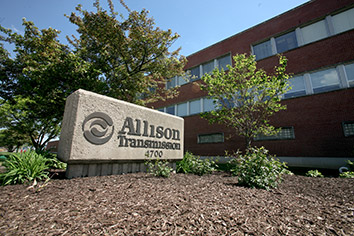 Indianapolis-based Allison Transmission Inc. will make a $42 million equity investment in Beijing-based Jing-Jin Electric as part of that company's upcoming initial public offering, Allison announced Wednesday.
Jing-Jin, which launched in 2008, makes electric propulsion systems for electric cars and commercial vehicles. The company has technical centers and manufacturing facilities in the Chinese cities of Beijing, Shanghai, Heze and Zhenging, as well as a facility in Detroit.
Allison makes conventional, hybrid and fully-electric propulsion systems for a range of commercial vehicles, including trucks, buses, motorhomes and off-highway vehicles and equipment. The company already does business in China and has a regional headquarters in Shanghai.
"This investment, in support of the Allison and JJE collaboration, is an exciting development that highlights Allison's continued commitment to, and investments in, the commercial electric vehicle space," Allison Chairman and CEO David Graziosi said in a prepared statement.
The news of Allison's investment in Jing-Jin follows an announcement last month that the two companies had formed a strategic partnership to develop electric powertrains for commercial vehicles. At that time, Allison also announced it had committed to provide Jing-Jin with an unspecified amount of debt financing to help accelerate the company's North American product development, testing and manufacturing activities.
Following its initial public offering, shares of Jing-Jin will trade on the Shanghai Stock Exchange under the stock code of 688280.
Please enable JavaScript to view this content.