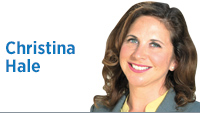 FBI investigations into midair sexual assaults increased by 66 percent from fiscal year 2014 to 2017.
In June, FBI Special Agent David Rodski noted that the number of sexual assaults during flights is increasing "at an alarming rate," adding, "We are not sure why."
When we think of airline security, we understandably think of terrorism. But sexual assault is another serious problem. It can happen to you or someone you love, and all too easily.
Assault on a plane. It happened to me in November 2013. And it is happening now more often than before. Airline carriers need to do something about it, and now.
I was flying home from a visit to our Indianapolis sister city in Hangzhou, China.
Having boarded an early flight to Beijing, I settled in and got comfy. As comfy as I possibly could scrunched into the narrow bulkhead seat next to the window.
My seatmate had traded the aisle to sit in the middle next to me, as he seemingly wanted to make friends. He offered me a newspaper, tried to give me beverages, and communicate the best he could without language. Friendly! I thought.
As it turns out, not so friendly. His attention became more than a burden. The TV monitor above our heads played a practical-joke program that transcended conversation. His reception of the hilarity on screen was more enthusiastic than my own, and he nudged me every time he found something funny.
When somebody spilled a box of white mice into an unwitting, yet-very-well-endowed female victim's cleavage, he bruised my arm badly with his elbowing. And there was no way to turn off the monitor, as it was part of the official group entertainment for all the passengers.
What do you do? I asked to be moved, but my request was denied by the attendant as the flight was fully booked. My other escape option was sleep, and soon I was out like a clubbed seal.
Out, that is, until a shock of adrenaline hit my body like a jolt of lightning. Somebody's hand was right there on my body, in the exact place it absolutely should not be. I jumped up, whipped away the blanket that my seatmate had placed over both of our laps, and looked down.
To my extreme horror, fear and disgust, my seatmate's other hand was busy at work in his own lap.
On my feet but trapped and hunched over, I called loudly and repeatedly to the flight attendant, who responded with anger and told me to sit down and be quiet. Looking back at my fellow passengers, I called out one last time, "Does anybody here speak English?" No one replied.
Realizing that I was not in command of the language nor my predicament, I glared at him, formed fists and told him in acid-toned English to shut up and leave me alone.
Time passed in this strange detente, and we finally arrived in Beijing. Waiting to deplane, all I could do was shake my head and glare, formulating my plan to report him as soon as I reached the terminal.
Never have I felt so angry and helpless as when he leaned over one last time to open his gaping mouth full of bad breath and baked-bean teeth to burp in my face.
Finally, I reached the airport terminal, but counter after counter turned me away, and the time eventually came for me to take my seat on my flight to the United States or be left behind.
The staff onboard also had no recourse to help me, and they needed to get the plane in the air. The only option I was offered was to send me, alone, to a Beijing police station. Instead, I took my seat and headed home.
Once home, I phoned my carrier. I wanted to help them learn from the systemic failure and help them develop protocols to prevent similar assaults.
They offered me 10,000 points. Insulting, but more importantly points don't keep people safe. The FBI is asking why this kind of crime is occurring. Maybe it's because airlines are offering points rather than protection.•
Click here for more Forefront columns.
__________
Hale is a former member of the Indiana House and ran for lieutenant governor in 2016 on the Democratic ticket. Send comments to ibjedit@ibj.com.
Please enable JavaScript to view this content.