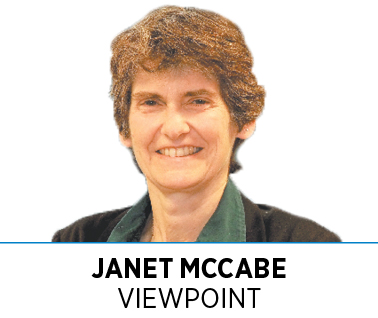 The Trump administration has issued its much-anticipated proposal to roll back America's clean-car standards. If it is finalized, impacts for Indiana will include more money spent at the gas pump; fewer choices of efficient, clean vehicles; fewer jobs in auto manufacturing; more air pollution; and a less-competitive American auto industry.
The current standards were adopted by the U.S. Environmental Protection Agency and the National Highway Traffic Safety Administration in 2012, with unanimous support from the American car industry, and nearly unanimous support from international companies.
The standards provide regulatory certainty through 2025, with plenty of lead time to design and build increasingly efficient cars. California, which is authorized to set stronger emissions standards under the Clean Air Act, also signed on to the 2012 rules, so there would be a single national clean-car program.
Six years later, Americans have many more choices for fuel-efficient vehicles of all models and sizes. Fewer trips to the gas station means more money for other things. Less gas burned means less air pollution in our neighborhoods, which is good for our health and good for the planet. The agencies last affirmed the continuing need for and appropriateness of the standards in 2016, after a thorough review with input from all stakeholders.
The administration's proposal, which would freeze the standards as of 2020, is based on conclusions about costs, driving behavior and safety that are already being vigorously challenged as not supported by facts.
First, it assumes people will not buy fuel-efficient cars and thus drive their older, less-safe vehicles longer. That conclusion is contradicted by sales data.
Second, it exaggerates what consumers will do with the money they save on gas, finding they will drive more, negating the benefits of the rule and increasing traffic fatalities.
Third, it assumes that one of the approaches available to increase fuel economy—using high-strength, lighter-weight materials—will also increase fatalities. Wrong again. The auto industry does not trade safety for fuel-efficiency; lighter SUVs and pickups are actually safer, and lighter-weight aluminum does not sacrifice strength.
What about jobs and air quality? The agencies' own analyses of the proposal acknowledge a loss of 60,000 auto industry jobs, and the UAW and United Steelworkers have both expressed concern about rolling back the standards. And while the proposed rule downplays air-quality impacts, rolling back the standards will increase the amount of gas we use by 500,000 barrels per day. This means increases in a broad range of air pollutants that contribute to smog and soot and toxic emissions such as benzene.
American automakers have said they do not want a rollback. They have said they do not want to pick a fight with California. They want certainty, one national program, and standards that will keep them competitive in the global auto market. Industry advocacy group Alliance of Automobile Manufacturers said recently that "automakers support continued improvements in fuel economy and flexibilities that incentivize advanced technologies while balancing priorities like affordability, jobs, safety and the environment."
The Alliance urged the federal government and California to work toward a "common sense solution" to resolve their differences on mileage and emission standards. Well said. This ill-considered proposal is now available for comment. Let's hope a sound policy meeting everyone's needs prevails in the end.•
__________
McCabe is a senior law fellow at the Environmental Law & Policy Center and assistant director for policy and implementation at IU's Environmental Resilience Institute.
Please enable JavaScript to view this content.