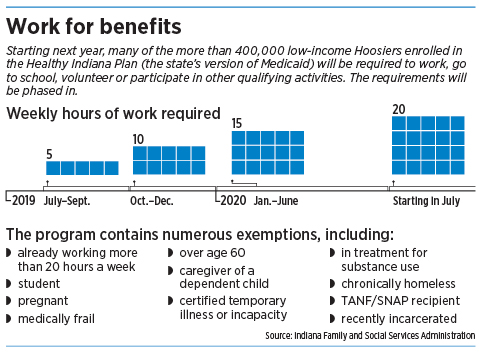 An estimated 85,000 low-income Hoosiers who receive Medicaid benefits will soon face a new requirement: Find a job, volunteer, get job training, or go to school—or risk losing health care for a few months.
Around the country, a growing number of states is requiring able-bodied Medicaid recipients to become more productive or risk losing health benefits. But a couple of states have already run into big trouble in implementing the requirements.
In Kentucky, officials ran into a brick wall in June, when a federal judge declared the state's Medicaid work requirements "arbitrary and capricious" and blocked them just months before they were set to take effect.
And in Arkansas, more than 4,000 low-income residents lost their Medicaid benefits for the rest of this year after failing to meet the state's new rules that recipients work 80 hours a month. Three consumer groups are now suing the Trump administration to halt the work requirements in Arkansas.
Indiana is next in line to roll out its work-for-health-benefits requirements, in January. But officials here are vowing to avoid any mistakes that could lead to a legal challenge or cause recipients to lose benefits, even for a few months.
"We're building this program with the very intentional stated goal of having zero people having their benefits suspended," said Dr. Jennifer Walthall, secretary of the Indiana Family and Social Services Administration, which administers the state's Medicaid programs.
"The program is not meant to suspend anyone. It's meant to help people think about things that they might never have really considered as options before."
Under Indiana's "Gateway to Work" program, Medicaid recipients will be required to go to work, go to school, volunteer or participate in other qualifying activities for 20 hours a week.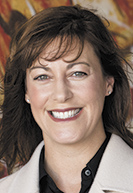 Walthall
The program contains numerous exemptions, including for pregnant women, the medically frail, people over age 60, caregivers of dependent children and the chronically homeless.
The work requirement is aimed at people enrolled in the Healthy Indiana Plan, the state's version of Medicaid expansion, which covers 428,000 low-income Hoosiers.
All told, the new requirements will affect only about 85,000 HIP members, or less than 20 percent of those in the program, according to state estimates.
It's part of Gov. Eric Holcomb's push to have Medicaid recipients become more productive and financially independent.
"In general, employed individuals are both physically and mentally healthier, as well as more financially stable, as compared to unemployed individuals," Holcomb's office said in a July 2017 petition to the U.S. Department of Health and Human Services, in seeking to impose the work rules.
Upping expectations
In February, Indiana became the second state, after Kentucky, to win federal approval to add a work requirement for adult Medicaid recipients.
Arkansas and New Hampshire have since also received approval. Seven other states have so far applied for waivers that would clear the way for work requirements.
Indiana's new rules will take effect in January, but with an unusual six-month grace period. That means Medicaid recipients will have until July to find a job, go to school, begin volunteering, or perform a similar qualifying activity.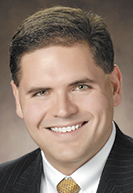 Clere
And even then, the hourly requirement starts relatively low—five hours a week until October, then increasing gradually until it hits the 20-hour-a-week requirement in July 2020.
Unlike some states, Indiana is taking almost a full year to shape the program before rolling it out, with the goal of causing as little disruption as possible, Walthall said.
"We want to get it right," she said. "We want to get it as close to perfect from day one as we possibly can."
Administrators are still talking to health care providers, patient navigators, advocates for the poor, and insurers that administer the benefits to keep the program from hitting a roadblock, she said.
Under the program, people on the HIP program will receive letters explaining the changes.
FSSA officials will check once a year to see if HIP enrollees are complying with the rules, which say they have to meet the work requirement in at least eight of the previous 12 months. If they don't, the state could discontinue their health benefits for up to three months.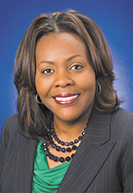 Shackleford
Lawmaker concerns
State Rep. Ed Clere, a Republican from New Albany who was chairman of the House Public Health Committee when the state expanded HIP under the Affordable Care Act, said he fears some people will lose critical benefits if they don't follow the rules.
"I'm concerned about people who will lose coverage, including people who may fall through the cracks," he said. "It's inevitable that some people who are currently covered will lose access to health care, which might make them sicker and cost us more in the long run."
At the same time, he said the Holcomb administration has taken a "very thoughtful and measured approach" to the work requirements.
State Rep. Robin Shackleford, a Democrat who represents the east side of Indianapolis, said she worries HIP members who fail to meet the job requirements or forget to record their hours could lose benefits for several months unecessarily.
"That is such a harsh penalty," she said. "That means people will not be able to pay for a prescription they may be on. What if someone is diabetic and can't get their insulin?"
State Rep. Ed DeLaney, a Democrat from Indianapolis, said the work requirements will likely be more trouble than they are worth, since most HIP enrollees are already working or qualify for one of the exemptions.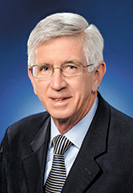 DeLaney
"These kinds of requirements just drive up the bureaucracy and slow down people's ability to get the benefits," he said.
However, the chair of the state House Public Health Committee, Republican Cindy Kirchhofer of Beech Grove, expressed no concern about asking HIP members to work in exchange for health benefits.
"I am pleased that the state is taking a slow, measured approach, and setting expectations very low in the beginning," she said.
'Red-tape barrier'
But some patient advocates are not as happy with the changes, warning they could lead to big problems.
Fran Quigley, a law professor at the Indiana University McKinney School of Law and coordinator of the not-for-profit People of Faith for Access to Medicines, testified in August before the House Interim Study Committee on Public Health that the work requirement was cruel, confusing and dangerous.
The changes, he said, will likely just set up another barrier to prevent people from getting health care.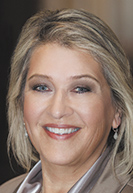 Kirchhofer
"Under this planned work requirement, the most vulnerable Hoosiers among us will lose health care," he testified. "This requirement will create a red-tape barrier between those in need and the medicines and treatment they need, often desperately so."
Yet some advocates for the poor say they applaud Indiana for not rushing into changes.
"My feeling is, Indiana is doing this better than Kentucky and Arkansas," said Susan Jo Thomas, executive director of Covering Kids and Families of Indiana, a statewide not-for-profit focusing on health care. "Ours is a kinder and gentler approach and is more based on community involvement."
Indeed, the Holcomb administration said it hopes one outcome is encouraging HIP members who might not have job skills to go back for the high school equivalency degree, or get involved in volunteering or pursue certification for a trade.
"What we have found out is that many of the folks who could work already are," Walthall said. "So the folks that aren't working might need a little help with more schooling or training."
New research
Two new studies published this month in the Journal of the American Medical Association's Internal Medicine newsletter found that, because so many Medicaid recipients already work or would be exempt, the savings through trimming the Medicaid rolls would be relatively minor.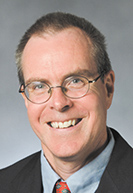 Quigley
"Medicaid work requirements are out of step with the lived experiences of low-income people … [and] represent a case of policymaking gone astray, causing more harm than good," wrote Dave Chokshi, a professor of population health at New York University, in the article.
Indiana leaders have been experimenting for years with its Medicaid programs, often with the goal of trying to make health care more accessible to low-income people, while requiring them to have "skin in the game" by contributing financially.
HIP traces its roots to former Gov. Mitch Daniels and the Legislature, which created the program in 2007 as a way to provide health care to poor people who didn't qualify for other Medicaid programs. For several years, the program had only enough money to enroll about 37,000 people.
Daniels' successor, Mike Pence, expanded the program significantly, using Medicaid money under the Affordable Care Act to boost enrollment to more than 400,000. But that required a two-year negotiation with the federal government, under the administration of President Barack Obama, to use HIP as a vehicle to offer that expanded coverage.
Under the expansion, HIP enrollees were required to pay a small monthly amount for coverage, often just a few dollars, which went into a savings account to help pay for their medical expenses.
The expanded program, called HIP 2.0, was set to expire at the end of January 2018. But Pence's successor, Holcomb, received federal permission to extend it to 2021—and to add the work requirement.
State officials say they're committed to imposing that requirement but promise it won't be draconian.
"We're being really careful with how we do this," Walthall said. "Because this is about people's health care, and that's important."•
Please enable JavaScript to view this content.