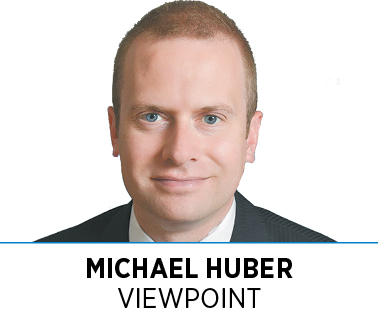 When Hoosiers head to the polls in November, Indiana's race for U.S. Senate will be in the spotlight as a national bellwether. But while high-profile campaigns command national attention, local voters should know that other choices on their ballot are even more crucial to our city.
The future of Indianapolis is shaped every day, not just in D.C. or at the Statehouse, but in our schools. In Indianapolis Public Schools—our biggest district—we need great teachers in the classroom and strong leadership on the Board of Commissioners to build a brighter future.
That's why the Indy Chamber is proud to endorse incumbent IPS board members Mary Ann Sullivan (at large) and Dorene Hoops (District 5) for re-election, along with Evan Hawkins in District 3, and to strongly support the IPS capital and operating referenda, to pay for safer schools and competitive salaries for the teachers and principals whose work makes the biggest impact on students.
The Board of Commissioners and Superintendent Lewis Ferebee have been open and collaborative, and we've worked closely with them on fiscal issues to make sure budget challenges don't sabotage academic priorities.
Our partnership is strong because the stakes are high: Competitive cities rely on a skilled workforce, IPS educates a significant share of our homegrown talent, and education is the best route to the middle class for kids growing up in poverty. IPS is rising to the challenge, creating more autonomous schools and diverse learning opportunities. The changes are paying off in stabilized enrollment and improved academic performance and graduation rates.
But IPS still faces a stubborn structural deficit. Instead of pushing taxpayers to shoulder the entire burden, the board agreed to work with us on an operational assessment, to build a more reasonable referendum plan that started with a tough look at the district's budget.
This assessment produced a blueprint for fiscal stability, higher teacher and principal salaries, and driving more resources into the classroom while cutting the operating referendum request to $220 million—less than $5 a month for the average IPS homeowner.
The process wasn't always easy, but the commissioners were good partners, cooperating with our team to balance educational needs with economic and operational realities. We just formalized an agreement with the board that continues our work after the election: The Chamber will fund staff and consulting capacity to implement efficiencies and cost-cutting options.
Indianapolis works best when we work together—collaboration among the public, private and philanthropic sectors has been the key to progress in our city. The Indy Chamber is committed to a long-term partnership with IPS, investing in the district without compromising public accountability or transparency.
Election Day will be a turning point. IPS needs a strong board to make smart fiscal policy: Commissioners who aren't committed to innovation and efficiency could push aside our work and put taxpayers at risk. And if the operating referendum fails, cutbacks will hit classrooms right away. Layoffs are likely, and high turnover will continue as good teachers are lured away by better-paying suburban districts.
This year's IPS school-board races and referendum campaign are like a pass/fail final exam for quality education and fiscal stability in our largest school system.•
__________
Huber is president and CEO of the Indy Chamber.
Please enable JavaScript to view this content.