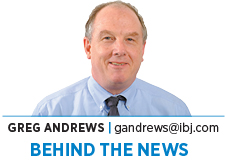 The Indianapolis executive who helped revolutionize television decades ago by bringing pizza-size satellite dishes to market now is on the forefront of transforming the in-car digital experience.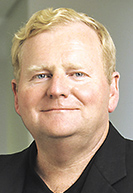 Meyer
Jim Meyer lives in Meridian-Kessler but commutes to New York City each week to run one of the nation's top media companies, Sirius XM Holdings Inc., which has a stock market value of $28 billion.
You probably know Sirius XM for its satellite-radio service, which has 36 million North American subscribers. But the company has far greater ambitions and is spending millions of dollars to broaden that foothold as internet connectivity becomes the norm in vehicles, opening up a wealth of opportunities for enhanced entertainment, marketing and data services.
Sirius XM is one of a host of players—from automakers to Amazon—angling to monetize connected-car data and services, which McKinsey and Co. forecasts could generate global revenue of $750 billion by 2030.
"Even if they're wrong by a ton, the opportunity here is big," Meyer said at an IUPUI School of Informatics and Computing presentation late last month. "So there is oil in this hole. There is no doubt about it, and we're working hard to position ourselves in that."
Meyer, 63, knows a thing or two about transformative entertainment products. The executive moved to Indianapolis in 1979 to work at what became Thomson Consumer Electronics, parent of RCA, and in the early 1990s was in charge of the team that brought the RCA brand Digital Satellite System to market.
The mini-dish was an unabashed success after it hit stores in mid-1994, selling 600,000 that year, beating projections by 200,000 and making giant home satellite dishes obsolete overnight.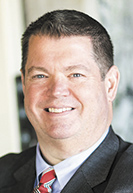 Arland
"Jim was the mastermind behind all the moving parts" of the launch of the mini-dish service, now known as DirecTV, said Dave Arland, a former executive vice president at Thomson who now runs his own marketing and PR firm. "Jim was the executive who had DirecTV on his back."
Meyer rose to lead Thomson's North American operations, which were headquartered in Carmel, before retiring in 2001. He said he planned to become a "do-gooder" but soon found himself restless. In 2004, a former boss at Thomson, Joe Clayton, then Sirius XM's CEO, swayed him to join the satellite radio company.
Meyer took the plunge, but he and his wife, Nina, opted not to move to New York, where Sirius XM is based. So Meyer shuttles back and forth, staying in New York during the week and returning on weekends.
Meyer didn't always feel so glued to Indianapolis. When he moved here, he figured he'd spend no more than two years in the city. "It was like I was being sent away to prison," he joked. But he and Nina raised three children here, and today he sings a different tune.
"Ladies and gentlemen, you have no idea what a great city you have," he told students and faculty at the IUPUI presentation.
Meyer became Sirius XM's CEO in 2012. It's not clear how much longer he will stay at the helm. A contract extension signed in August extends only through 2019.
If these prove to be his final months, he is going out with a bang. Last month, Sirius XM agreed to buy the music-streaming service Pandora for $3 billion.
While the purchase gives Sirius XM a stronger footprint in the home, it also advances its grand vision of simplifying the user experience in the car—combining over-the-air radio, satellite radio and streaming into one interface.
In the long run, it's not just about giving drivers fewer buttons to push, thereby improving safety. It's about using customers' past entertainment choices to automatically offer up personalized programming.
One reason Meyer is bullish is that the SiriusXM service comes already loaded into 75 percent of new cars. The company projects that, by 2025, the number of cars with SiriusXM will grow to 190 million.
Those installations, Sirius XM's strong relationships with automakers and its sizable subscriber base make it an alluring acquisition target, Pivotal Research Group says in a report listing AT&T and Verizon as potential buyers.
Yet we're still in the Wild West phase of the connected car, and it's not yet clear who will be the winners and losers, Pivotal notes.
"The rollout of connected car technologies in automobiles and significant wireless network enhancements could potentially lead to more robust in-car alternatives to satellite radio (or could drive dollars away from sat radio to wireless)," Pivotal said.
"These alternatives could come from far larger players (Microsoft, Apple, Google, for example) not necessarily focused on economic returns."
To be sure, Meyer isn't shrinking from the fight—either on the technology front or in terms of continuing to improve Sirius XM's entertainment offerings.
"I love technology," Meyer said, "but technology without compelling content sucks."•
Please enable JavaScript to view this content.