Should the state superintendent's position be appointed or elected?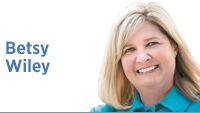 There is no question that Indiana's superintendent of public instruction should be appointed, not elected, and there has been bipartisan agreement on the proposal for more than a decade. In 2004, one of the candidates for superintendent ran an entire campaign on abolishing the office and making it appointed.
Ultimately, this isn't and never should be a political issue: It's a matter of common sense and good governance.
Right now, education policy other than K-12 falls under the governor, and the governor and General Assembly have worked in recent years to make sure that our education system—from pre-K to higher education—is aligned to ensure the future success of our economy and our workforce.
We should continue to encourage that kind of collaboration.
Under state law, the superintendent's job is to implement the policies enacted by the General Assembly and the State Board of Education, not to create education policy. The governor makes bipartisan appointments to the State Board of Education and appoints other education-related positions within his or her administration.
The logical question that follows: If a majority of Hoosiers trust the governor to run the state and appoint all other agency heads—including major agencies such as the Family and Social Services Administration, Department of Child Services, Department of Correction and Department of Transportation—then why should education be any different?
We do not elect these agency heads separately because it would create a chaotic system in which it would be difficult for taxpayers to hold their government accountable. K-12 spending comprises roughly half of the Indiana budget, and taxpayers need to know who's making the decisions about that funding.
Right now, if Hoosiers are unhappy with the direction of education policy in our state, they have checks and balances in the form of legislative and gubernatorial elections every two or four years. There is no need to complicate that system by inserting another statewide elected office into the mix.
If you look across the national landscape, more than three dozen states already appoint their superintendents. In 2001, an evaluation by the National Association of State Boards of Education and the National Governors Association concluded that Indiana should have an appointed superintendent.
Yet here we are, almost two decades later, having the same debate.
It's time we stop dragging our feet on the matter and bring Indiana in line with other states so Hoosiers know who's responsible for K-12 education policies—and so those policies can be aligned with the rest of our education system to improve the state of our state for everyone who calls it home.
It's often said that education shouldn't be political. Reducing the number of politicians in the mix would be a great step toward putting the focus back where it should be: on the families, students and educators who make our K-12 system strong.•
Click here for more Forefront columns.

__________
Wiley is president and CEO of the Institute for Quality Education and previously served as deputy chief of staff to Gov. Mitch Daniels. Send comments to ibjedit@ibj.com.