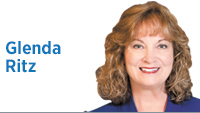 Indiana law currently says the governor shall appoint an individual to be secretary of education after Jan. 10, 2025. I predict that date will be moved up to 2021 with Jennifer McCormick indicating she will not run for a second term. She could leave even sooner if she takes a more lucrative job with a school district.
I thought we might have six more years of support for public schools with a leader willing to fight for what is right for our students with at least one more election. Guess not. I am saddened by this decision. Saddened because this is the beginning of a return to chaos as public education experienced under Tony Bennett, only much worse.
Under Gov. Mitch Daniels, I believe Suellen Reed was pushed out as our beloved Indiana superintendent and Bennett was recruited to run for the position to begin dismantling public education and usher in vouchers and charter schools with a strong privatization agenda. Bennett operated at the direction of the governor and the governor's appointed State Board of Education.
For many years, the Legislature has been aggressively moving power from the superintendent of public instruction and the Department of Education to the state board, which is appointed by the governor. When I unexpectedly won the superintendent's election as a Democrat in 2012, political anger fueled even more power be given to the state board, which is now working as its own agency for the governor.
McCormick is blaming the state's education governance structure for her desire to leave the post. She said, "Much of the [DOE's] authority has been stripped away, but yet we're still responsible for the work and still have a responsibility to students."
Yes, the state's education governance structure has been designed by the Legislature and Republican governors to be totally appointed by the governor, to gain complete control of the education system. There will be no more messy democratic discussions about education within the governance system—only the governor's agenda.
Here are criteria in state law for our first appointed education secretary: serves at the pleasure of and at a salary determined by the governor; resides in Indiana for at least two years; demonstrates personal and professional leadership, preferably in the administration of public education; possesses an earned degree, preferably in education; and at the time of taking office, is licensed or employed as a teacher, principal or superintendent with at least five years of licensing and has at least five years of work experience before taking office as a teacher, principal, superintendent or executive in the field of education.
Many individuals engaged in the business of privatizing schools would qualify to be Indiana's education secretary, and the licensing requirements could be removed by our Legislature.
I predict that Indiana will experience a revolving door of appointed state superintendents. The tenure of appointed state superintendents in the nation is only 2.87 years. Appointed persons have no allegiance to stay in the position and can be removed at the discretion of the governor. This creates a lack of stability for our education system, and more important, for our students.
I also predict the election of our governors will become more focused on the topic of education. I pray voters know that educating the young generations in our public schools is the cornerstone of our democracy and that they will join with public educators to speak as one voice. That is our only hope now to getting an appointed education secretary that will support public education.•
Click here for more Forefront columns.
__________
Ritz, a Democrat, is a former state superintendent of public instruction. Send comments to ibjedit@ibj.com.
Please enable JavaScript to view this content.