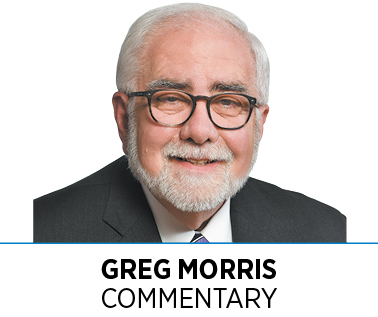 Gleaners Food Bank of Indiana and IBJ partnered this month to share the urgency of hunger and health and the complexity of interconnected issues related to hunger. Our second "Hunger and Health, Time for Creative Intervention" event also focused on identifying collaborative partners that can implement actionable solutions quickly to help our neighbors in need.
Who are our hungry neighbors? Nearly half are children or seniors; 1 in 5 is a veteran or active military; 64 percent of hungry households report at least one unemployed adult; 70 percent are living at or under the poverty level and 53 percent are in deep poverty, with an annual income less than $10,000; 29 percent of households include grandparents raising their grandchildren; 81 percent choose between food and transportation; and 78 percent between food and medical care.
Gleaners President and CEO John Elliott gave the following overview to those who attended the event:
"We must decide where we go from here as community leaders who control the necessary resources to resolve daunting, interconnected challenges simultaneously. Hunger impacts crime, education, health, worker productivity and diminished economic success. Hunger, obesity and chronic illness are hurting Hoosier taxpayers, employers and our shared future. Solving these challenges represents a massive cost-avoidance opportunity for generations of taxpayers. So, I ask you: Are we doing enough about the state of hunger and health to genuinely serve the 1 million Hoosiers who are food insecure?
"If we focus just on health indicators, 34 percent of our food-insecure neighbors have diabetes; 58 percent have heart disease; 79 percent purchase the cheapest food regardless of associated health concerns. The food insecure have 44 percent higher health-care costs. Food insecurity is more predictive than income of the 10 most prevalent chronic diseases. Food insecurity limits children's performance in school today and their physical, intellectual and cognitive growth over a lifetime of missed opportunities. That is not the right way to invest in our future generations.
"So how does Gleaners fight hunger? We support a 21-county region with an average poverty rate of 12.7 percent, representing almost one-third of the state's hungry. We operate a regional produce processing center in support of 39 regional food banks in seven Midwest states. We are a Kroger reclamation site for food and non-food items from Kroger stores in two states, and we are a regional disaster response site for Feeding America. We share our building as a community resource with FEMA and several mission-consistent charities.
"In 2018, Gleaners' facility processed 35.8 million pounds, or 27.9 million meals, up 15 percent over 2017. And we must grow significantly in 2019 … because across Indiana, our neighbors still miss 170 million meals a year—6 million meals in Marion County alone."
Since last year's event, Gleaners hired a dietitian for every hunger-relief program. St. Vincent opened a clinic in Gleaners' distribution center. The organization's distribution of fresh, nutritious produce has grown to 29 percent of meals distributed in 2018—up 40 percent in less than 2 years. And Gleaners is already implementing plans to leverage its produce-distribution infrastructure to dramatically increase protein and dairy distribution.
To meet current operations, Gleaners needs at least $8 million in annual donations and 33,000 volunteer visits, which achieve the work of 50 full-time employees. Find out more and how you can help at Gleaners.org. Thanks for being a partner to eradicate hunger and poverty. We can't succeed without you.•
__________
Morris is publisher of IBJ. To comment on this column, send email to [email protected]
Please enable JavaScript to view this content.