To explain what Perceivant is and does, it's helpful to start off by stating what it's not.
Perceivant is not an online bookstore, and its not pedaling distance learning.
"Everything we do is meant to prepare students for the classroom," said Brian Rowe, Perceivant's founder and largest single shareholder.
Perceivant creates digital coursework "designed to make the classroom experience more engaging" by working with a growing number of college instructors nationwide, Rowe explained,
The Indianapolis-based firm spends about two years developing coursework for individual classes that features a digital textbook and what Rowe calls guided learning.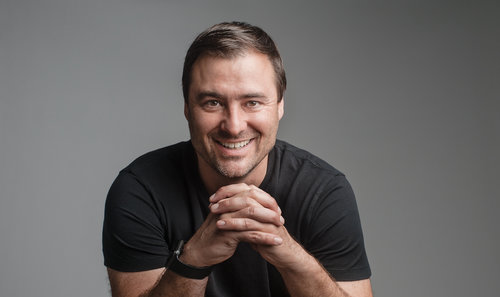 Brian Rowe, Perceivant founder and CEO
Perceivant's digital course work periodically questions the students and in return gives them feedback and additional material to shore up shortcomings. 
All the while, Perceivant's software notifies instructors about students' progress—especially when the student is having challenges learning the material. 
Perceivant's platform gives college instructors not only data on each student's performance , but also group data to let the instructor know how the class as a whole is trending.
"We make it easier for the teacher that is so busy not to produce a course that is just OK, but a really good course that's customized for them and their students," Rowe told IBJ.
All this, Rowe said, is leading to more student engagement and reduced failure and dropout rates.
Kennesaw State—one of 14 colleges where Perceivant's digital course work is deployed—reported student failure rates (including withdraws, incompletes and drops) declined by nearly 55 percent in the courses where Perceivant's digital coursework has been used.
Perceivant's platform is being used to teach classes at a variety of colleges including Ohio State, Brigham Young, Mississippi State, Western Michigan and Hampton University.
Rowe founded Perceivant in 2012 to focus on big data analytics, but the firm took a turn into educational when it acquired ed tech firm Bearface in 2015. 
It was a big shift, Rowe said. The company switched from deriving its revenue from services to subscription-as-a-service payments.
Perceivant rewrote Bearface's electronic coursework product and spent two years "shaking it out," said Rowe, the company's CEO.
Bearface had no "live clients," Rowe said, only a small handful of promises and one signed contract.
Perceivant, which has raised a total of $3 million in capital, initially focused on health science classes, but is now moving toward more general education courses, typically looking for classes with relatively large student-to-instructor ratios.
Students enrolled in a course using Perceivant's platform buy the digital course work instead of traditional text books and course materials.
"We work with the bookstore just like a publisher," Rowe said. "You just buy a digital code instead of a book."
Perceivant boasts that it's digital course work is considerable cheaper than traditional text books—which can cost more than $100 per book.
Perceivant, which has 10 full-time employees working out of its office at Fort Benjamin Harrison, is aiming to raise another $4 million in capital by early next year. The company also relies on a cadre of contractors.
The plan for the company, Rowe said, is to expand into training schools aimed at getting students certified in trades as well as adding more college courses. Rowe said that expanding into high schools is a possibility.
If the current fundraising effort is successful and Perceivant makes inroads into the markets it is targeting, the company could triple its workforce in relatively short order, Rowe said.
Already, Perceivant's annual revenue from its digital coursework has grown from zero to $1 million in just over two years. During the current academic year—which corresponds to the company's fiscal year—Rowe is hopeful the company will rake in $3 million in revenue.
Jacob Schpok, an entrepreneurs in residence at Elevate Ventures—which has invested in Perceivant—said the company is a relatively low-risk investment. And he thinks the return will be substantial.
"The business model is proven, the company has early adopters, and the sales and marketing team has been able to hit or exceed its projections," Schpok said. "The product itself has a number of testimonials and they have the qualitative data that defends their projections. The historical performance of this company proves this can be scaled and [Perceivant] can be a leader in the textbook alternative market."
Currently, Perceivant doesn't directly market its product to colleges. Instead it has taken a more grassroots approach, marketing its platform to professors and other college instructors. 
The hope, Schpok said, is that Perceivant is adopted on a wider basis at the schools where it is present as the instructors spread the word—among professors and administrators—of the successes they are having using the platform.
"They have a great land-and-expand market strategy," Schpok said.
While the textbook and college coursework market are dominated by three primary players—McGraw-Hill Education, Pearson Education and Cengage Co.—Schpok said those companies have a different focus than Perceivant. Not only does Perceivant create a digital-teaching platform, it also produces the coursework for the platform.
"We see a clear opportunity in a rapidly growing market with a very high potential," he said.
Gordon Schmidt, a professor of health at the New York Institute of Technology and a Perceivant devotee, said there are other digital aids, namely Blackboard, but few are as robust as the Perceivant platform.
"Most other platforms are very flat. Instructors have to load up the curriculum," said Schmidt, who is interim dean of the NYIT school of health professions. "With Perceivant, they supply the content. In fact, they work with you to provide you with the exact content you want. Perceivant also offers interactivity that is truly unique."
Perceivant's platform doesn't cost instructors a dime. Instead, the company generates its revenue from sales to students. And the products are "unbelievably cheaper" for students, he said. 
"Textbooks are $100 and up, and sometimes a lot more than that, and that's often out of pocket," he said. "For an undergraduate course, Perceivant's [offering] costs about $45, and students get to keep the electronic textbook forever."
While Perceivant isn't even a fraction of the size of the behemoths in the textbook and college-curriculum market, Schmidt said, "they work with educators in a very collaborative and responsive way. You don't see that very often in their industry, so they're building a really strong reputation in academic circles."
Please enable JavaScript to view this content.