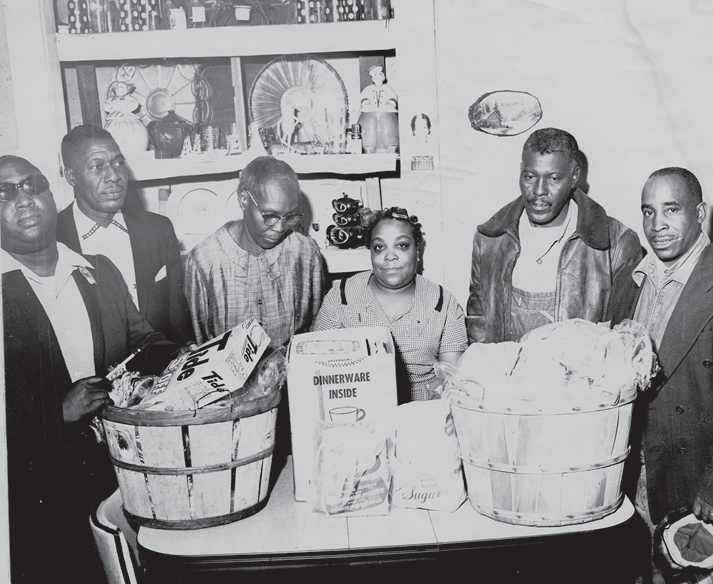 Members of the Indiana Civic Workers Club prepared Thanksgiving food and supply baskets at the home of Effie Crowe at 2116 Bellefontaine St., in a photo published in the Indianapolis Recorder on Nov. 26, 1960. Shown left to right are Wilbert Dillard, John R. Watson, Jerdeen Crowe, Effie Crowe, Henry Miller and Robert Harney. The club was a charitable organization that worked to help "the underprivileged wherever help is needed," according to the photo caption.
Sources: Indiana Historical Society, Indianapolis Recorder
Credit: This photo is courtesy of the Indiana Historical Society and is part of the Indianapolis Recorder Collection. More images are available at images.indianahistory.org.
Please enable JavaScript to view this content.