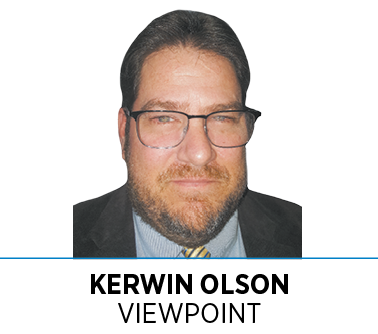 As we continue to come to grips with how our society will combat climate change, a key issue will be transitioning our energy to sources that will reduce carbon emissions. As innovation continues, the price of renewable energy, once seen as uneconomical, has dropped precipitously in recent years.
In 2017, wind power accounted for 5 percent of Indiana's electric generation; that's up from under 3 percent just six years ago. Indiana possesses valuable wind resources, and as wind-power technology improves, Indiana will be able to export energy to other states, according to an analysis by Indiana's Office of Energy Development.
Furthermore, the costs of solar energy and storage technology continue to decline, making solar energy and storage a low-cost, carbon-free and affordable option for our energy needs. This fact was confirmed by the recent, and widely publicized, announcement from NIPSCO regarding its transition away from coal and toward an energy portfolio that will consist of primarily wind, storage and solar resources.
This is why Vectren's proposed $780 million gas power plant makes no sense, economically or environmentally, for Indiana. The plant will replace some coal-fired facilities with gas, committing Hoosiers to imported fracked gas for at least the next several decades. And how does Vectren plan to pay for all these costs? Rate increases, of course.
Unlike an eventual transition to renewable energy produced in Indiana, Vectren's gas plant would be fueled with imported fracked gas from out of state, exporting millions of dollars from Hoosier businesses and consumers. Additionally, this new gas plant will decrease the opportunities that a transition to renewable resources presents through significant investment, job creation and a cleaner environment.
That's why Citizens Action Coalition has vehemently opposed this proposed deal since it was announced. We did so publicly before the Indiana Utility Regulatory Commission at a hearing last month. As we said then and we repeat now, it will harm our economy and our environment, and will unnecessarily increase the monthly bills of electric consumers already saddled with the highest bills in Indiana.
Vectren has attempted to justify the new plant, arguing it will temporarily reduce carbon emissions. But the choice isn't binary. With Indiana continuing to increase its production of wind energy, our state should expand its renewable portfolio, committing to a long-term transition to zero-emission renewables.
A glance into Vectren's business dealings offers a hint at why it is attempting to rush this proposal through. Vectren's announcement coincided with the news that the company is in the process of being acquired by Houston-based CenterPoint Energy in a multibillion-dollar deal. It seems that the only party in this whole equation that stands to benefit is Vectren executives and, by extension, the company's shareholders.
Thankfully, Hoosiers frustrated by Vectren's money grab have joined us in voicing their concerns to the IURC's five commissioners, who have the power to stop the deal. The motivation behind this proposal is glaringly obvious. The IURC should force Vectren to come up with a responsible solution that doesn't hamstring Indiana's economy and environment, and further delay a transition to renewable energy.•
__________
Olson is executive director of Citizens Action Coalition.
Please enable JavaScript to view this content.