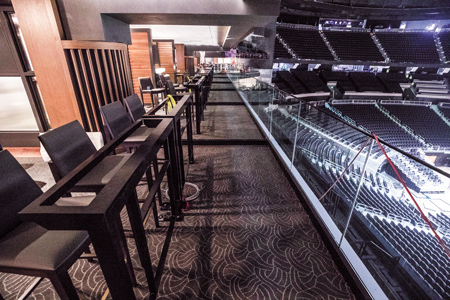 The Atlanta Hawks just wrapped up nearly $200 million in upgrades to their arena, which opened in 1999—the same year as Bankers Life Fieldhouse.
The Hawks' arena improvements—which included installation of the NBA's first 360-degree center-hung video screen, a courtside bar, a barbershop overlooking the court, and more space for fans to congregate and socialize—might provide hints as to what Pacers Sports & Entertainment officials are seeking as they conduct hush-hush negotiations with the Capital Improvement Board.
City and CIB officials are negotiating major improvements to the fieldhouse in return for a long-term commitment from Indiana Pacers owner Herb Simon to keep the team in Indianapolis and continue playing at the arena. Simon said last year he would like to sign a lease extension but to do so the fieldhouse would need upgrades "to enhance the fan experience" that would cost "a lot of money."
Pacers officials declined to comment on what changes they're seeking. However, they have told city officials they're hoping work wraps up before the city hosts the NBA All-Star Game in February 2021.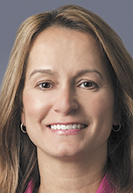 Kennedy
While the Pacers' current lease doesn't expire until the 2023-2024 season, city officials are eager to strike a renovation deal soon.
Capital Improvement Board President Melina Kennedy declined to provide specifics on the Pacers' requests but said they revolve around shoring up infrastructure, implementing new technology—both behind the scenes and for event patrons—and creating communal spaces.
She said the upgrades would give fans additional reasons to attend games in person. Teams across the league are confronting the reality that improvements in broadcasts and in TV sets have left some fans satisfied with watching at home, rather than spending time and money to get to the venue.
"The Pacers are … thinking about future needs of fans and visitors who experience being at Bankers Life Fieldhouse for Pacers games and other activities," Kennedy said.
CIB owns Bankers Life Fieldhouse, along with Lucas Oil Stadium, Victory Field and the Indiana Convention Center. It's not clear how much money CIB would provide for renovations or how long the Pacers would extend their lease.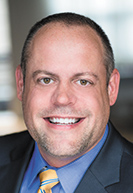 Hunden
The Hawks put $50 million toward the $192.5 million in renovation costs for their arena. Atlanta picked up the rest in return for the team's agreeing to an 18-year lease extension.
Despite millions of dollars in upgrades over the past few years, Bankers Life Fieldhouse has fallen behind many of its peers, according to industry experts.
Newer and recently updated arenas boast technology that allows fans to more easily connect with statistics, social media and streaming video. Updates also feature more "experiential areas," said Rob Hunden, founder of the Chicago-based sports consultancy Hunden Strategic Partners.
"As you climb the ticket-price ladder, your ticket can get you into higher levels of experiences, bars and lounges," Hunden said in an email. "Bankers Life [Fieldhouse] is pretty basic in this regard when compared to many of the newer or recently renovated facilities."
Down the road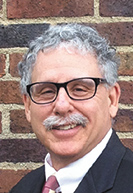 Rosentraub
Hunden said NBA teams need to consider now what upgrades they'll need 15 years into the future. He said franchises that aren't forward-thinking risk losing a large portion of fans.
Mark Rosentraub, a professor of sports management at the University of Michigan, said fans are seeking different kinds of experiences than they were when the Pacers' arena opened as Conseco Fieldhouse nearly two decades ago.
In addition, the desires of fans vary greatly among different demographics.
To address those differences, at least one team has created a club exclusively for millennials. Teams also are putting in up to half-a-dozen clubs, each geared to a different audience and price point.
"No team can be successful if they ignore any part of their base," said Rosentraub, who spent 12 years at IUPUI earlier in his career. "You're not going to ignore the high-rollers; you're not going to ignore the typical fan. Absolutely can't do that."
One commonality across demographics, though, is fans' desire for what Rosentraub called "social seating"—non-fixed seats that can be arranged in ways that encourage conversation.
Similarly, teams are creating standing-room-only gathering spaces and rails above the arena floor where fans can mingle throughout the game.
Such spaces helped drive the design of the Hawks' renovated arena, which became known as State Farm Arena this fall after the insurer signed a 20-year naming rights deal.
"People don't want to be confined to their seats anymore," Hawks Chief Operating Officer Thad Sheely said at a press conference last year. He said the sentiment is "true for our high-end season-ticket holders, as well."
The Hawks also took video boards to a new level. In addition to installing the 360-degree video board over the court, they added four massive corner video boards and other displays. The revamped arena has 10 times as many LED video displays as it did before.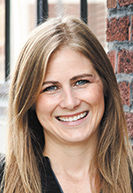 Louchart
The Pacers upgraded their video boards in 2012, with the installation of a 50-foot-by-21-foot center-hung scoreboard, along with several other improvements.
Rosentraub said team owners must continually roll out innovations to sway their fan bases to buy a ticket, rather than be satisfied to watch the game on their phones or on TV.
"There isn't a team you could sit with today that isn't worried about the fan experience and how we get them off the couch," he said.
Often, he said, the key is access.
The Pacers have made inroads on that front by introducing a variety of add-on fan experiences, which range from an autographed ball from Boomer to sitting on the bench during pre-game warmups.
Reconfiguring space
One portion of Bankers Life that appears ripe for a new use is the Pacers' former practice court, which is adjacent to the outer lobby.
The team stopped using the court in 2017 when the $50 million St. Vincent Center opened, directly across Delaware Street from Bankers Life Fieldhouse. The court continues to be used for events year-round, in addition to serving as the Indiana Fever's practice court.
The Pacers built the St. Vincent Center without a CIB subsidy. It combines health care services for the public and team training facilities, including two full-court practice courts.
Marc Ganis, a Chicago-based sports consultant with Sportscorp Ltd., said retaining the 7,000-square-foot Bankers Life practice court is "a waste of space."
"You want to have the arena itself be used for events as often as possible, be booked as often as possible, be used during the day," he said. "Make it a lunch club, make it a private club so that the businesspeople want to use it as well, or that tourists want to use it."
Emily Louchart, a senior interior designer with the Kansas City office of architecture firm HOK, said extensive renovations often are more difficult than building new arenas because existing architecture dictates what can and can't be done. Louchart led the firm's design work on the Hawks' renovations.
But new construction is far more expensive than typical arena renovations, which generally run about $50 million to $200 million. Building new often costs $500 million to $1 billion.
Construction of Conseco Fieldhouse began in 1997 and cost $185 million—about $294 million in inflation-adjusted dollars.
Lining up the money
IBJ reported last month that CIB, with Mayor Joe Hogsett's blessing, plans in the upcoming Indiana General Assembly session to ask for at least $8 million in annual funding—and perhaps much more.
The money would help fund CIB's 25-year vision for its facilities—including Bankers Life Fieldhouse and the Indiana Convention Center, which in November rolled out plans for a $120 million expansion at Pan Am Plaza.
CIB has been subsidizing PS&E extensively since 2010, when it agreed to provide $33.5 million over three seasons to offset fieldhouse operating losses. In 2013, CIB agreed to provide another $11 million under a one-year extension.
In 2014, it agreed to spend $160 million over 10 years in subsidies and arena upgrades in exchange for a lease extension through the 2023-2024 season.
That deal provided $26.5 million for improvements to Bankers Life Fieldhouse's locker rooms, concession stands, lounge areas, clubs and video boards, and another $7 million for capital expenses like replacing carpet.
CIB's Kennedy said negotiators plan to nail down specifics of the renovation plan soon, and that all uses of the building are being considered—not just Pacers and Fever games.
In 2017, Bankers Life Fieldhouse hosted 555 events, for more than 1.7 million people, according to an October report by Pennsylvania-based Rockport Analytics. The report said events at the venue generated an economic impact of $163.7 million—a figure that excludes ticket revenue but factors in parking, gasoline, food, shopping, entertainment and hotel stays.
Making the case
The Pacers have hired a big gun, former state Sen. Luke Kenley, to help persuade lawmakers to fund CIB's request.
Kenley said Pacers officials have met with Gov. Eric Holcomb and legislative leaders. The Governor's Office did not respond to IBJ's request for comment.
Kenley said he's confident he can make a good case for the team to get the funding it's seeking.
"It all boils down to a return on investment, not only in terms of dollars and cents, but in terms of the vibrancy and activity in our core city and our downtown area," he said. "The evidence that I've seen and the meetings I've been to so far shows me that everybody is on board with trying to make this happen."
Kennedy said once a renovation plan is finalized, CIB and the Pacers plan to share details with lawmakers and the public. She said it is "premature" to speculate when that would be.
"It would be ideal to have some of the improvements done in time for the 2021 NBA All-Star Game, but that remains to be seen," she said. "We don't want to rush the process of [determining] what the needs are, so we'll get to that when we can confirm what the appropriate renovations needed are."•
Please enable JavaScript to view this content.