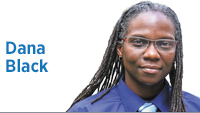 The 2019 Indiana General Assembly session is around the corner. After attending a conference this month, I find it ironic the way our legislators articulate how they want to deal with certain issues. The hottest of issues for both Republicans and Democrats appears to be the need to increase teacher pay. More importantly, addressing our teacher shortage and how we retain teachers after their first five years in the industry.
Before I dive in, I am reminded of a May primary, standing outside a precinct handing out literature to voters. I had the great opportunity to chat with folks from the other side of the aisle, and those conversations were incredibly cordial and friendly even when we disagreed. One of the question posed to me from my Republican counterpart was: "How is it private schools can educate kids for less per student than public schools?" I waited patiently as he laid out the facts of how much private schools spend and even talked about all the different programs they offer to students to explore their complete selves.
When he was finished, I reminded him that private schools don't have to take every student that comes to their doors. They have the right to turn away students who may not fit their school culture. I also reminded him that it takes a bit more money to educate a kid who is hungry because his parents used the food stamp money to buy meth, opioids or whatever drug that has their soul. It costs a bit more to educate kids with learning disabilities or who may fall on the autism spectrum. It costs just a bit more to try and educate kids who are too sleepy to stay awake in class because they were up all night huddling in fear because of violence outside their home—or inside it.
I reminded my Republican counterpart that kids of parents who can afford to send their children to private schools probably don't have food, housing or clothing insecurities at the same levels as some of our rural, urban or even suburban public schools. So, yes, it will cost a little more per student when a school can't pick and choose who gets the opportunity to walk through its doors. It isn't always strictly an accounting issue because public schools are obligated to take everybody.
Back to public school teacher pay, while being mindful of something Rep. Phil GiaQuinta said recently: "We do our teachers a disservice if we think all they need is a pay increase." Over the past two decades, Indiana and many other states have tripped over themselves to demonize public school teachers and the unions that represent them. After listening to how awful public school teachers are, who would want to go into that profession? Now we have a problem: not enough teachers to fulfill our social commitment of providing every student a quality education. And those that do still have the passion to educate future leaders are often denied a decent living wage, deprived of the supplies they need for the classroom and required to give students a test that will determine the teacher's value. Now doesn't that career choice sound amazingly appealing?
Retaining quality public school teachers should not be a hot topic, but the minimum standard. Hoosier children deserve the best and those tasked with molding our state's future leaders deserve the same. My point: Why do we have to be in crisis mode before we do what we know is right?•
Click here for more Forefront columns.
__________
Black is deputy chairwoman for engagement for the Indiana Democratic Party and a former candidate for the Indiana House. Send comments to [email protected]
Please enable JavaScript to view this content.