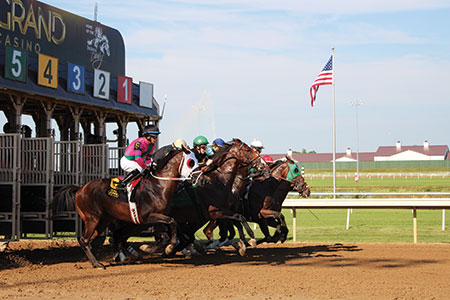 In a busy year of acquisitions involving Indiana companies, most of the deals consisted of out-of-state players buying Hoosier businesses.
Several well-known Indiana companies were acquisition targets, including biotech firm Endocyte Inc., retailer The Finish Line Inc., racino owner Centaur Gaming, auto body chain Church Brothers Collision Repair, banking company MainSource Financial Group, and gas and electric utility Vectren Corp.
Eli Lilly and Co. was one of the few local companies to buck the trend, by making a deal to acquire San Francisco-based ARMO BioSciences Inc.
◗ Indianapolis-based IT company Bluelock LLC announced in March that it was being acquired by San Jose, California-based InterVision Systems. Bluelock's 60 full-time local employees were expected to stay in Indianapolis, company officials said. Bluelock, founded in 2006, specializes in disaster recovery services.
◗ Indianapolis-based tech firm Octiv Inc. was acquired in March by Conga, a Colorado-based document automation firm with about 350 employees, but retained its local presence. Octiv was founded in 2010 as Tinderbox Inc.
◗ Carmel-based Bitwise Solutions Inc., one of central Indiana's oldest web-development companies, was acquired by New England-based SilverTech Inc. in March. Bitwise was founded by President and CEO Ron Brumbarger in 1991.
◗ Indianapolis-based business-holding company LDI Ltd. LLC acquired its first company in more than three years when it purchased Walkerton-based Polygon Co. in April. Polygon, founded in 1949, is a leading manufacturer of composite products.
◗ Greensburg-based MainSource Financial Group was acquired in April by Cincinnati-based First Financial Bancorp in an all-stock transaction valued at $1 billion. The banks each operated more than 100 branches in Ohio, Indiana, Kentucky and Illinois, but were expected to close about 50 branches after the merger.
◗ Eli Lilly and Co. announced in May that it would pay $1.6 billion in cash for San Francisco-based ARMO BioSciences Inc., a publicly traded company that is a rising star in the burgeoning field of immuno-oncology.
◗ United Kingdom-based JD Sports Fashion Plc completed its $558 million acquisition of 36-year-old Indianapolis-based retailer Finish Line in June. JD operates more than 1,000 stores in Europe and had $3.4 billion in revenue in 2017, while Finish Line has about 555 stand-alone U.S. stores and $1.8 billion in 2017 revenue.
◗ Allegiant International LLC, an Indianapolis-based consulting firm that has seen tremendous growth in recent years thanks to its work with General Motors, was acquired in June by Cincinnati's engineering firm, Belcan LLC.
◗ Indianapolis-based education software firm ClearScholar Inc. was acquired in June by Civitas Learning Inc., an Austin, Texas-based education-tech company that supplies its data-gathering and packaging platform to more than 350 colleges and universities.
◗ Centaur Gaming, the Indianapolis-based owner of Hoosier Park in Anderson and Indiana Grand in Shelbyville, was acquired by Las Vegas-based Caesars Entertainment Corp. in July for $1.7 billion.
◗ Vectren Corp. shareholders in August approved the company's proposed $6 billion merger into CenterPoint Energy Inc. Evansville-based Vectren, which supplies gas or electricity to more than a million customers in Indiana, ranks as the state's 13th-largest public company, with $2.4 billion in annual revenue.
◗ Longtime Indianapolis-area auto body chain Church Brothers Collision Repair was acquired in August by Minnesota-based Abra Auto Body & Glass, a national company that arrived in the local market as a competitor in 2012. Church Brothers, founded in Indianapolis in 1929, operated six area body shops.
◗ Delivra, one of the city's oldest marketing-technology software firms, was acquired in September by Australian-based Campaign Monitor, a global software-as-a-service company specializing in email marketing. Delivra was founded in 1999.
◗ Endocyte Inc., the West Lafayette-based biotech firm that has been trying to develop "smart" cancer drugs for more than two decades, agreed in October to be bought by Swiss pharmaceutical giant Novartis AG for $2.1 billion. Novartis made the deal to get its hands on Endocyte's experimental drug for prostate cancer.
◗ Indianapolis-based Salin Bancshares Inc.—the third-largest privately held bank in Indiana—agreed in October to be acquired by Michigan City-based Horizon Bancorp Inc. in a deal worth $135.3 million.
◗ Greenwood-based One Click Ventures announced in December it had been acquired by the multinational eyewear company FGX International. No terms were disclosed but the company will remain in Greenwood with co-founder Randy Stocklin staying on.
◗ Zionsville-based Mobi Wireless Management LLC, which sells software services that help companies manage and analyze mobile devices, announced in December it had been acquired by New Jersey-based Tangoe Inc. Terms were not disclosed.•
Please enable JavaScript to view this content.