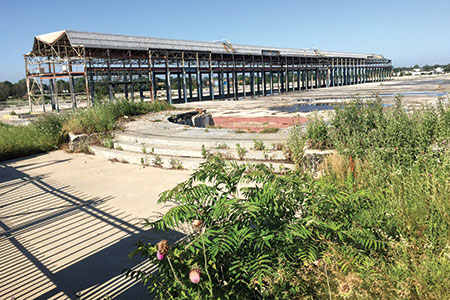 When Amazon announced last fall that it would start a nationwide competition for a second headquarters, the economic development scene in cities across the country buzzed with excitement, wondering who would win the giant prize.
After all, the project—dubbed HQ2—was initially projected to cost more than $5 billion and create 50,000 jobs over 10 years.
Indianapolis, along with nearly 250 other cities, submitted an application, pitching the metro area as an ideally located, low-cost place to do business that the tech behemoth could really put its stamp on.
Ultimately, Indianapolis didn't win the investment—and neither did any one other city. Instead, the company chose to split the HQ2 investment and jobs between New York City and the Arlington, Virginia, area. It also selected Nashville, Tennessee, as the site of a "center of excellence."
But Indianapolis was named a top 20 finalist in the process, which local officials said was itself recognition that the city's tech scene is receiving national acclaim.
Still, not much is known about what Indianapolis actually pitched Amazon. The process—for Indianapolis, at least—was highly secretive. Economic development officials worked from a "war room" at downtown creative agency Innovative to put together the bid, referring to meetings there by names like Project Wolverine and Project Hazel.
Here's what is known: Indianapolis pitched at least three sites for Amazon: the former Indianapolis International Airport terminal site eventually chosen by Infosys for its new tech-training campus; the former GM stamping plant site on the western outskirts of downtown; and a suite of properties on downtown's east side.
Along with financial incentives, city and economic development officials discussed possible "creative" incentives the team could offer Amazon, including building a homeless shelter and charter school on the proposed site, and building a pedestrian bridge over the White River.•
Please enable JavaScript to view this content.