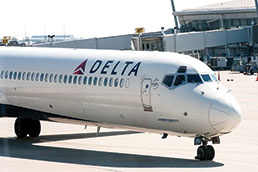 JANUARY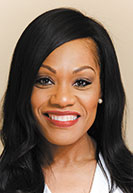 Lewis
Clay mounts council coup, deposed 6 weeks later
Nothing like a local-government leadership coup to kick off the new year.
On Jan. 8, Democrat Maggie Lewis was ousted as president of the Indianapolis City-County Council after intra-party infighting in the council's Democratic majority.
Rev. Stephen Clay, a fellow Democrat, worked with most Republicans and five Democrats to propel himself to power. But Clay's short-lived leadership was filled with drama.
First, he gave key committee assignments to Republicans, replacing members of his own party. Then, he terminated two council employees, accused someone of shredding files in the council office and others of improperly doling out large staff raises. The moves resulted in Democrats filing a lawsuit against Clay.
Less than six weeks later, Clay, who was facing a vote of removal from the position, resigned as president. He was unanimously replaced with Democrat Vop Osili. Clay remains a city-county councilor, representing District 13.
Anthem leaving the Circle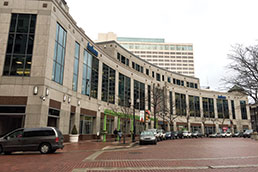 (IBJ file photo)
Anthem Inc. confirmed on Jan. 19 that it would move its corporate staff from its longtime headquarters on Monument Circle to its huge campus on Virginia Avenue, about five blocks southeast.
The health insurer said it would leave the building at 120 Monument Circle, which it has called its corporate home since the 1990s, when the lease expires Dec. 31.
It planned to invest $20 million to renovate the Virginia Avenue campus, also known as the Ben Lytle Center, home to its Indiana Blue Cross and Blue Shield operations, to make room for all the relocated staff. The expanded campus will house more than 2,600 employees.
Simon donates estate to not-for-profit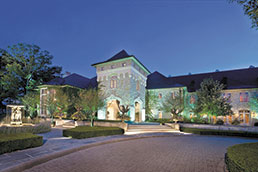 Bren Simon, widow of business magnate Mel Simon, donated her 107-acre Carmel estate, known as Asherwood, to the Great American Songbook Foundation. The gift, announced Jan. 4, was valued at more than $30 million.
The foundation, which is headquartered at the Center for the Performing Arts in Carmel, took the next nine months to decide what it would do with the property. It announced in October that it plans to sell the estate and its contents.
In November, the foundation hosted a major auction of more than 1,000 lots of furniture, furnishings and decor.
The foundation plans to hire a real estate broker to handle the marketing and sale of the property.
Banking titan Paine dies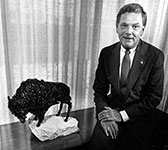 Andy Paine Jr., who spent decades as one of Indiana's top bankers before retiring in 1998, died Jan. 29 from cancer at age 80.
Paine spent 37 years in banking, starting with Indiana National Bank, where he rose to president and chief operating officer. At his retirement, he was president and CEO of the Indiana arm of NBD Bank, whose parent company acquired Indiana National in 1992.
After joining INB, Paine rose quickly through its ranks and was soon promoted to executive vice president, taking an office on the bank's richly appointed fifth floor at the One Indiana Square office tower downtown. He stayed for nearly a quarter century. Paine became president of the bank in 1979.
__________
FEBRUARY
KAR to spin off IAA unit, create separate public firm
Carmel-based KAR Auction Services Inc. on Feb. 27 announced plans to spin off its Insurance Auto Auctions salvage auction business unit in early 2019, creating a separate publicly traded company. IAA accounted for 34 percent of KAR's 2017 revenue of $3.5 billion.
Under the proposal, stockholders in KAR would retain shares in the remaining KAR Auction Services business and receive new shares of IAA.
After the separation, KAR would focus primarily on its whole-car auction marketplaces and technology side of the business. IAA would focus on the salvage vehicle marketplace, serving insurers and buyers including dealers, recyclers and metal-scrapping companies.
Jim Hallett will remain CEO and board chairman for KAR. John Kett, IAA's president and CEO, will continue to lead IAA.
__________
MARCH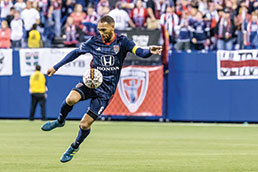 Indy Eleven plays season at Lucas Oil Stadium
Indy Eleven's inaugural season at Lucas Oil Stadium brought a boost in attendance for the club.
The United Soccer League team finished seventh overall in the standings with a record of 13-10-11, but was third overall for home-game attendance.
The team had an average of 10,164 fans per home game in 2018, compared with its 9,170 average during the 2017 season, played at Michael A. Carroll Track & Soccer Stadium at IUPUI.
The record-breaking season opener—a 1-0 loss to FC Cincinnati on March 31—brought 17,535 people to Lucas Oil Stadium. The team is expected to return to the indoor stadium next season.
__________
APRIL
City explores what to do with City-County Building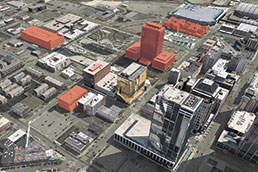 Indianapolis Mayor Joe Hogsett said the City-County Building could be put on the market for private redevelopment after Indianapolis officials conduct a comprehensive, all-options-on-the-table review of major municipal buildings downtown and how they're used.
Hogsett said in his April 23 State of the City address that other properties under the microscope will include Old City Hall, the Marion County Jail and the 500-space East Market Street parking garage.
Hundreds of government workers will begin leaving the 28-story City-County Building at 200 E. Washington St. once the city's $572 million criminal justice center is finished in late 2021.
Construction on the southeast-side campus began over the summer on the former Citizens Energy coke plant site just east of Keystone Avenue, along Pleasant Run between Southeastern Avenue and Prospect Street.
__________
MAY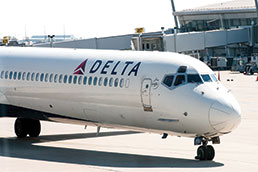 Hoosiers head to Paris on non-stop flights
The first nonstop flights between Indianapolis and Paris took off May 24.
The state offered Delta Airlines Inc. up to $5.5 million over two years for the route.
Atlanta-based Delta earns $55 for each passenger who boards the flight ($110 round trip) the first year and $35 per passenger ($70 round trip) the second year.
Gov. Eric Holcomb then announced in September that the state would make $20 million in incentives available to lure additional international flight service.
The incentives were part of Holcomb's $1 billion Next Level Connections initiative, which will be funded by a 35 percent increase in fees for heavy vehicles on the Indiana Toll Road across the northern part of the state.
__________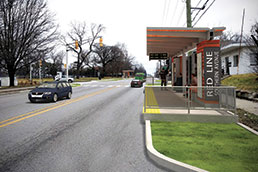 (Rendering courtesy of IndyGo)
JUNE
Red Line construction gets underway
Construction on IndyGo's first bus rapid-transit route, the Red Line, began June 4.
Work is ongoing on the 13-mile route, which runs between Broad Ripple and the University of Indianapolis. IndyGo expects to put the route into service next fall.
Meanwhile, IndyGo made two rounds of service improvements on some of its existing routes this year.
In February, it added more night and weekend service on two of its busiest routes, plus a handful of improvements to three other routes. Another round of improvements rolled out on seven routes in June.
Scooters land in Indy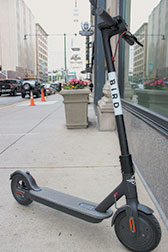 Indianapolis pedestrians encountered a downtown menace this summer: electric scooters.
Scooters from two companies, first Bird and then Lime, suddenly appeared in June, and the dockless scooters quickly became popular among residents and tourists.
But the city was not on board. City officials asked Lime and Bird to cease operations here while the City-County Council worked on regulations.
The council in July approved rules and a permitting structure to regulate the scooters. Permits are now required, along with an annual $15,000 license fee, plus $1 per scooter per day. The city is using the fees to improve its bike lanes.
Both Bird and Lime obtained permits to bring thousands of scooters back to the city.
IBJ to move to Circle
IBJ Media is moving to Monument Circle.
The publisher of the Indianapolis Business Journal and two sister newspapers will join Indianapolis Power & Light Co. in the electric utility's headquarters building on the southeast quadrant of the Circle, IBJ officials announced June 19. With the street address of One Monument Circle, the building sits on the high-visibility intersection of the Circle and Meridian Street, with frontage on both sides.
IBJ Media has signed a lease to occupy 12,000 square feet on the third floor of the nine-story building and is expected to move in March, Publisher Greg Morris said.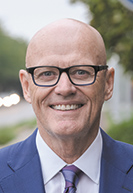 Jim Hallett
__________
JULY
Halletts drop plans for Greenwood sports complex
Backers of a $40 million-plus sports, entertainment and hospitality complex in Greenwood canceled the project in July.
First announced in June 2017 by Indy Fuel hockey owners Jim and Sean Hallett and local developer Gershman Partners, the project would have been at the intersection of Interstate 65 and County Line Road.
Its planned anchor was the 175,000-square-foot Greenwood Sportsplex, a $25 million project with ice rinks, turf fields, basketball courts and other amenities.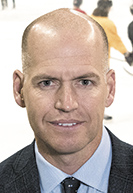 Sean Hallett
The Halletts had hoped to get a sizable rebate from Indianapolis Power & Light Co. for the Sportsplex. That didn't happen, and Greenwood officials announced on July 3 that the Halletts had dropped their plans.
Without the Sportsplex, officials said, the project was not viable.
Ex-ASC execs sentenced
Top executives of American Senior Communities, Indiana's largest chain of nursing homes, received a total of nearly 20 years in prison for their role in a massive kickback scheme.
U.S. Judge Tanya Walton Pratt sentenced CEO James Burkhart to 9-1/2 years on June 29 after he pleaded guilty to conspiracy to commit mail, wire and health care fraud. A week later, she sentenced Daniel Benson, the former chief operating officer, to nearly five years. Steve Ganote, who managed the conspiracy's numerous bank accounts, the same week received five years. Joshua Burkhart, the younger brother of the CEO, got four months. David Mazanowksi, founder of landscaping firm Mainscape Inc. and friend of James Burkhart, got six months in a halfway house and six months of electronic monitoring.
Prosecutors said the five took part in a kickback scheme from January 2009 to September 2015 that netted them $16 million.
__________
AUGUST
City seeks help to revitalize Castleton area of Indy
The Department of Metropolitan Development in August issued a request for qualifications to help it find a vendor that will develop a revitalization plan for the Castleton area as well as an investment strategy and action plan to achieve the objectives of the proposal.
DMD officials said the plan should "respond to emerging challenges confronting the Castleton area, including evolving national shifts in commercial retailing and aging commercial, office and multifamily areas."
There was little development in Castleton until almost a half-century ago, when tremendous growth quickly followed the 1972 construction of Castleton Square Mall. The subsequent development of big-box stores, strip malls, office parks, apartments and restaurants turned what had been mostly farmland into one of the busiest commercial areas in Indiana.
But the area has seen declining retail and office occupancy rates in recent years, as well as an increase in crime.
__________
SEPTEMBER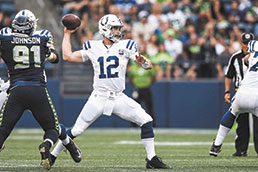 Luck finally back in uniform
After more than 600 days off the playing field, Andrew Luck made his return as starting quarterback for the Indianapolis Colts during the team's 2018 regular-season opener against the Cincinnati Bengals Sept. 9.
Luck's return brought with it questions about whether he'd be able to capitalize on the marketing side through endorsements and other promotional activities, though few answers have been offered so far.
On the field, Luck led his team to a 6-5 record through the first 11 games, keeping the Colts in playoff contention.
Lilly spins off Elanco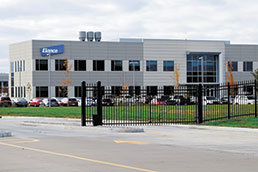 For 65 years, Eli Lilly and Co. counted on its Elanco animal health business as a steady growth engine that could help the Indianapolis drugmaker cope with the ups and downs of its human pharmaceutical business.
But now Elanco is on its own, following a spinoff in September that will allow the animal health division to chart its own course as an independent company. Elanco raised $1.5 billion in its U.S. initial public offering, marking a brand-new start for the company that employs 6,500 people, including 700 at its Greenfield headquarters.
Lilly launched the unit in 1953 to produce antibiotics for livestock, and over the years expanded it to a wide variety of health products for companion animals and food animals.
__________
OCTOBER
Anthem to pay record $16M for data breach
Anthem Inc., the nation's second-largest health insurer, agreed to pay the federal government a record $16 million to settle potential privacy violations in the biggest-known health care computer hack in U.S. history.
The personal information of nearly 79 million people—including names, birthdates, Social Security numbers and medical IDs—was exposed in the cyberattack, discovered by the company in 2015.
The settlement between Indianapolis-based Anthem and the U.S. Department of Health and Human Services, announced Oct. 15, represents the largest amount collected by the agency in a health care data breach, officials said.
The Anthem settlement is nearly three times larger than the previous record amount paid to the government in a privacy case.
The Blue Cross-Blue Shield insurer also agreed to a corrective plan under government monitoring, which involves a process for the company to assess its electronic security risks, take appropriate countermeasures and maintain ongoing surveillance.
__________
NOVEMBER
IMS loses its matriarch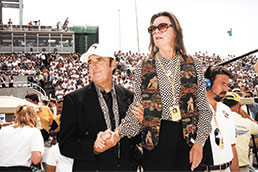 Mari Hulman George, matriarch of the family that owns the Indianapolis Motor Speedway, died Nov. 3. She was 83.
George was the only child of Anton "Tony" Hulman Jr., who bought the dilapidated Speedway for $750,000 in 1945 and turned it into the most prominent racetrack in the country. She served in various leadership roles at the track, most recently as chairwoman emeritus of the IMS board.
Hulman & Co. holdings go far beyond the Speedway. They include investments in banking, real estate and oil production and the manufacturing of Clabber Girl baking products. In addition, the company owns the IndyCar series, the racing league that runs the Indianapolis 500. George had four children with her late husband, Elmer, and most are involved in the Speedway or racing in some way.
Company leaders said they expected no immediate changes at the company or at the track.
Local tech industrycreates lobby group
Indiana's technology-industry leaders on Nov. 20 announced they had a new trade association to represent their interests at the Statehouse.
The Indiana Technology and Innovation Association includes more than 90 technology companies, ranging from startups to major players such as Salesforce and AT&T. The group's policy committee was drafting positions for the 2019 session to cover capital and talent issues.
Tech leaders say the official group is needed to give the industry a permanent voice at the Statehouse and to be able to consistently provide updates to lawmakers on their concerns. The Indiana Chamber of Commerce established the Technology and Innovation Council in 2017, but the tech industry itself hasn't had its own trade association.•
—Hayleigh Colombo, Lindsey Erdody, Susan Orr, Samm Quinn, Anthony Schoettle, Lesley Weidenbener and the Associated Press
Please enable JavaScript to view this content.