When Goshen native Luke Jacobs, an environmental scientist and self-taught techie, developed software to streamline his job, he got a tepid response from his employer.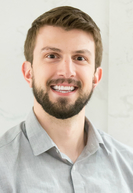 Luke Jacobs
"It was a business built on billable hours, and I was told to stop, because the efficiency was hurting the company," Jacobs told IBJ.
The answer didn't sit well because Jacobs knew those efficiencies could be passed on to companies that needed to maintain compliance with environmental regulations.
It was then that Jacobs, a 26-year-old Indiana University graduate, decided it was time to build a better mouse trap.
So he and his brainiac brother, Sam, and IU classmate, Daniel Smedema, launched Indianapolis-based Encamp in January 2018.
What does Encamp do?
"It's TurboTax for environmental compliance," Jacobs said. "That's the easiest way to explain it."
Encamp offers software-as-a-service that helps companies manage environmental data and automates the completion and submission of forms required for local and federal compliance.
"We believe in building tools that help companies achieve environmental goals. We aspire to a future where good for business and good for the planet go hand in hand," Encamp's LinkedIn page says.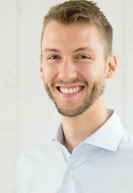 Daniel Smedema
Encamp is short-hand for environmental camp and is also a nod to the three co-founders' love of the outdoors and camping.
As it turns out, the efficiency that was shunned by Jacobs' previous employer was welcomed by a bevy of customers.
Encamp's platform more than cuts in half the time it takes companies to compile data, fill out required forms and file the information with regulatory agencies, Jacobs said.
Encamp, which was funded with $12,000 from friends and family of the three co-founders, now boasts 130 customers. The company counts several large logistics, retail, energy and agriculture companies as clients, Jacobs said.
Though he declined to name Encamp's clients, one of the company's investors told IBJ the company recently signed a deal with a large global company to handle reports for multiple large distribution facilities. 
Encamp was one of five companies invited to be part of the fall class of gBeta—a program powered by nationally ranked startup accelerator Gener8tor—which concluded in November. The firm recently closed on a $1.1 million round of seed funding.
The IU Philanthropic Venture Fund invested $250,000. And while Jacobs said he isn't at liberty to disclose other investors, he said several well-known angel and other investors are involved, including some limited partners with High Alpha, a high-profile, Indianapolis-based venture studio.
Encamp expects to launch another fundraising round within 18 months.
Encamp initially sought to raise $200,000 in seed funding. But when the Jacobs brothers and Smedema explained that they spent $50,000 to sign $260,000 in contracts, the trio was told their seed funding goal was too low.
The $260,000 in contracts were obtained merely through cold calls and emails and following up with potential customers. "We had no marketing budget," Jacobs said.
So Encamp raised its seed goal to $750,000, and exceeded that when the IU Philanthropic Venture Fund sought to invest.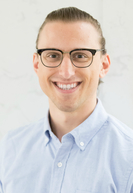 Sam Jacobs
"Almost everyone we approached invested more than we asked for," Jacobs said.
Those familiar with Encamp said a combination of the company's business concept, the market potential and the background of the three founders made the startup an attractive investment.
The U.S. environmental services market is valued at about $300 billion, with about $40 billion going to consultants like Encamp.
Many of those consultants operate on a billable-hours model, so few are interested in the type of efficiency Encamp is driving, Jacobs said.
Last year, Encamp was awarded $250,000 in tax credits from the Indiana Economic Development Corp. in return for its pledge to hire 28 people over the next nine years.
Jacobs expects Encamp's current four-person staff (including the three co-owners) will grow much faster than that. The goal is to have up to 10 people hired and $2 million in recurring revenue by the end of this year, Jacobs said. 
The company initially operated out of the founders' homes but last fall moved to 55 Monument Circle, where it has room to grow.
All three of the founders have had significant academic success.
Sam Jacobs, as a National Merit Scholarship recipient, had a full ride academic scholarship to Arizona State University, where he majored in math and statistics.
Before helping launch Encamp, Sam Jacobs worked for several tech startups in Arizona, New York and Seattle.
Smedema, a Southport native, was a Wells Scholar—IU's highest academic scholarship. He earned a double major in computer science and cognitive science, and has experience writing computer code for tightly regulated industries.
Smedema is so smart, Luke Jacobs boasts, that he not only earned a full academic scholarship to IU but he got a sizable cash stipend.
"He basically got paid to go to college," Luke Jacobs said. "It was a pretty sweet deal."
Luke Jacobs also won a full academic scholarship to attend IU, where he earned a degree in environmental science and gained extensive experience in research. 
While the trio had plenty of book smarts and technical savvy, Luke Jacobs said he had to learn the business side—raising money, organizing, etc.—by reading and seeking mentors.
"That's one thing we did right away, seek mentors," Jacobs said.
Among those Encamp tapped were Lessonly co-founder and CEO Max Yoder and Formstack founder and angel investor Ade Olonoh.
The founders also sought investors strategically.
"We raised money from people we trust quite a lot," Jacobs said.
It's not too surprising Luke and Sam Jacobs got into tech. Their older brother, Ben, is a senior software engineer for Netflix and has been an adviser as Luke and Sam founded Encamp.
"The company has been way more successful this early than we thought," Luke Jacobs said. "We're quite pleased with where we are right now. The big challenge is to scale-up the team."
The company is looking to hire employees in sales, marketing and customer service.
Please enable JavaScript to view this content.