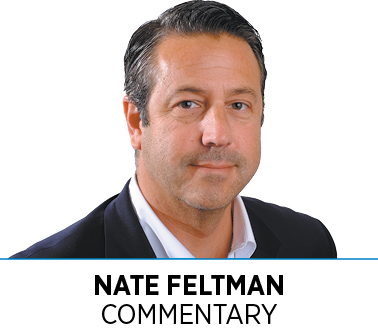 Want to hear the real story behind how a global IT consulting firm chose Indianapolis to employ 3,000 Hoosiers in new-economy technology jobs and create a $250 million high-tech campus on the old Indy airport property? All you have to do is travel to Bangalore, India, and visit the Infosys campus to hear the story firsthand (which I highly recommend if you have the opportunity).
If you're not up for jumping on and off of planes for 24 hours, you'll have to trust my account.
It all started in 2010, when then Mayor Greg Ballard decided to travel to Hyderabad, India, to build relationships and meet companies that might one day invest in the United States. Ballard signed a Sister City Agreement with Hyderabad while on that initial trip. In 2013, Ballard returned to India and met Infosys officials, planting a seed that this would be a great place to expand their U.S. operations.
Ballard believed strongly that Indianapolis needed to position itself as a global city. He believed to his core that it was imperative that he personally travel around the world to meet potential investors. When pushed by a local reporter in 2014 about spending so much time traveling internationally, he said, "This is a global economy. You're going to live by it, or you're going to die by it—take your pick."
I couldn't believe my ears as I sat in a conference room at Infosys' Bangalore campus learning about how an Indian company that employs 220,000 worldwide, is traded on the New York Stock exchange, has $11 billion in annual revenue, and provides IT consulting services for many Fortune 500 companies and the U.S. government chose Indianapolis.
I was waiting to hear about the role our great universities must have played. I assumed grads coming from IU's and Purdue's technology programs must have been important in company officials' decision-making. The same goes for our low taxes, low cost of living, high quality of life and superior incentive package.
This is what I heard instead: "We were very impressed that Mayor Ballard's business cards were in Hindi and that he traveled all the way from Indiana to tell us about his city and state. And there was this guy named Raju Chinthala, a Hoosier transplant from India, who traveled with the mayor on that first visit and then stayed in contact with our president, imploring Infosys to visit Indianapolis. So when we were ready to grow in the U.S. in 2017, Raju was there to help us coordinate meetings with Gov. Holcomb, Mayor Hogsett, Secretary of Commerce Jim Schellinger and Indiana Economic Development Corp. President Elaine Bedel."
Visits to India by Holcomb and Schellinger to meet with Infosys officials in 2017, before the company's decision to build here, led Infosys to invest more money and hire more employees here than originally anticipated, making the Infosys investment in Indianapolis the largest ever for them in the United States. Infosys officials noted that Indiana's government and economic development leaders worked faster and smarter than their counterparts in any other state.
The seeds Ballard planted blossomed into thousands of jobs for Hoosiers. The Holcomb and Hogsett administrations picked up where prior administrations left off, working side-by-side to ensure our city's and state's economic development efforts seamlessly moved at the speed of business. And Raju showed what a private citizen can do to help his city and state grow economically and globally. A job well done by all!•
__________
Feltman, an attorney and former secretary of commerce for the state of Indiana, is a shareholder in IBJ Corp., which owns Indianapolis Business Journal. To comment on this column, send email to nfeltman@ibj.com.
Please enable JavaScript to view this content.