The founders of Diamond Charts, which made a name for itself providing many of the top college baseball and softball programs as well as a handful of Major League Baseball teams with hitting and pitching analytics, is now running a new play.
The Noblesville-based company, which was founded with $200 in early 2013, has started offering analytics for football and to date has signed deals with 12 NFL franchises. An expansion into college football is coming soon, the company's founders said.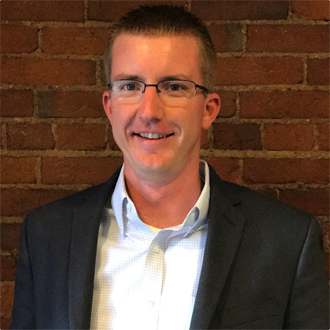 Jeremy Hochstedler
"The response we've gotten from this [new offering] has been great, and it has given us confidence that this [software] can be used in any level of football or any other sport where data can be quantified," said company co-founder Jeremy Hochstedler.
Company officials declined to divulge which NFL teams they work with, but on the baseball side, the firm has signed deals with multiple College World Series and NCAA softball champions.
Its football and data consulting offerings are sold under the Telemetry Sports moniker.
Company officials said with this expansion—and others planned—it no longer made sense to have those products sold under a banner so closely related to baseball and softball. The firm's primary baseball and softball offerings will still be sold under Diamond Charts.
The company's growth has been steady since its founding, growing from 15 clients in baseball only in 2013 to 250 in baseball and softball in 2015 to a current roster of more than 500 customers.
Telemetry Sports made its first splash with NFL teams and league officials when it was the only company—of 12—not backed by venture capital to present at the league's First and Future event held in conjunction with the 2016 Super Bowl.
The company, which has eight employees, is still totally self-funded.
The door into the NFL was opened for Telemetry Sports when the league in 2015 began using Zebra Technologies' MotionWorks RFID system. The NFL that year embedded chips in every player's shoulder pads.
"We've spent four years writing code that analyzes that RFID data," Hochstedler said. "Our software classifies everything going on in a play."
Telemetry Sports and Diamond Charts uses three computer languages—Python, R and React—to create its platforms, Hochstedler said, adding that machine learning is a big part of the program.
It took the local company some time to gain traction with NFL teams. In 2016, it had one NFL client. That grew to two last season. This season was a breakout year for Telemetry Sports, which added 10 new NFL clients.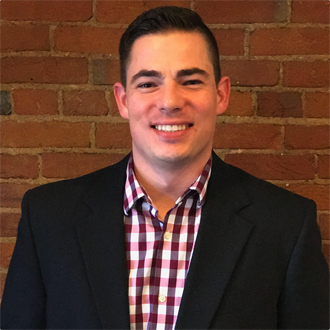 Kellen Hurst
"Of course there was a hurdle to get over," said Kellen Hurst, who founded the company with Hochstedler. "But we knew this was something that would make the process of breaking down film and analyzing your own team and your opponent much, much more efficient. That was our big sell."
The firm's software analyzes everything imaginable, including personnel involved in each play on offense and defense, pre-snap formation and motion on each play, what play is run, who is blocking whom, blocking schemes, receiver routes and much more.
The annual subscription rate for football teams is about equal to the salary of an entry level coach, Hochstedler said.
"We're not replacing any quality control coaches," Hochstedler said. "We're just allowing them to do their jobs more efficiently. It can take a coach an hour to find five specific plays. We can get there in a minute with a few clicks of the mouse. We can save someone four hours during game planning on a Monday."
"Our platform allows coaches to go more in-depth on film study," Hurst added.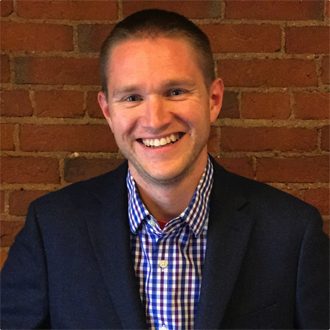 Paul Gagnon
Paul Gagnon is a co-owner of the firm alongside Hurst and Hochstedler.
"Paul has done a great job with the technology," Hurst said. "We couldn't have done it without his tech skills and his ability to lead our tech team."
It's not easy to find employees that are equally well versed in tech, coding and sports, Hochstedler said.
"Paul has done a great job of orchestrating our team," Hochstedler said. "The rarity of his skills are unquantifiable. He's a full-stack developer who has an outstanding knowledge of a number of sports."
Hochstedler, 35, an all-conference catcher and third baseman at Rose-Hulman, was a volunteer assistant coach at Manchester College when he came up with the idea for the company.
Hurst, 34, Hochstedler's boyhood friend from Noblesville and all-conference teammate at Rose-Hulman, thought his buddy had a home-run idea. The two anted up $100 to form a limited liability corporation and another $100 to develop a website.
When the company began growing rapidly, they called old friend Paul Gagnon, a computer whiz who lived on the same dorm floor as Hochstedler at Rose-Hulman.
When the trio discussed Diamond Charts over lunch, Gagnon, who had worked as a senior systems analyst for Eli Lilly and Co., became obsessed.
"I kept talking with [them] about how we could improve some things and reduce the manual steps to create a chart," said Gagnon, a software engineering major at Rose-Hulman. "Kellen and Jeremy asked if I wanted to join [Diamond Charts] and get working on automating a lot of the process for season two. I worked on the first set of scripts and automation while on paternity leave from Lilly while my daughter was napping."
Please enable JavaScript to view this content.