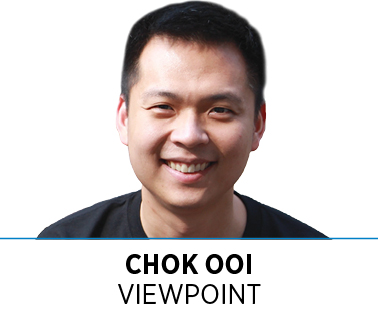 Last month, hundreds of schools and thousands of K-12 students across Indiana participated in the annual "Hour of Code." They joined an estimated 100 million of their peers around the globe in giving programming a try for at least one hour.
An offshoot of Computer Science week (the second week in December), the Hour of Code was designed to demystify coding and demonstrate that anybody can learn the basics. The idea is, if we can give students a taste for the computer sciences early, we can potentially expand and diversify the talent pipeline.
A taste is nice, but Indiana's future depends on more students developing a voracious appetite for coding and the tech field at large. This is not hyperbole. According to Code.org, Indiana currently has more than 5,000 open computing jobs representing $376 million in annual salaries.
Indiana is often cited by financial analysts, tech gurus and local politicians as one of the fastest-growing tech hubs in the country. But if we want our state to mature into a sustainable economic hub, how we prepare our future workforce must change.
I believe we must redesign education to work better for students. It is this fundamental belief that led me to found Kenzie Academy, an accelerated, post-secondary tech school downtown and now online.
For Indiana to compete, we need more people prepared for a career in tech. We need more software engineers, UX (user experience) engineers and digital marketers who have been trained with cutting-edge curriculum through our training model that tears down the wall between school and work. At Kenzie, we have seen this be a success as more than half of our first cohort, most of whom had no experience in tech, received job offers before they have even graduated.
But to scale impact, we all need to continue to directly address one of the biggest barriers blocking many learners from pursuing post-secondary training: costs. Every person with the drive to succeed should have access to an education that will lead to a rewarding career. We must remove the financial barriers that have previously stymied a diverse and expansive pipeline.
What can companies do to help ensure their workforce has access to the training they need? Kelly Services partnered with Kenzie to provide students flexible, part-time work that fits their class schedule. What can schools do to help students achieve their goals? They can offer Income Share Agreements. With a minimal upfront cost, the rest of the tuition is paid back as a percentage of a student's income over time once he or she has a job, making education more accessible.
Indiana is on a mission to evolve its workforce and we believe that together we can build a force for tech made up of innovators with the grit and determination needed to be successful in Indiana's new economy. But it will take a new approach to education. It will take cutting-edge curriculum evolving as quickly as the industry itself. It will take businesses finding creative ways to train people. And it will take each of us to be willing to lead our state into a new era as a genuine tech hub.•
__________
Ooi is the CEO and co-founder of Kenzie Academy.
Please enable JavaScript to view this content.