Is it appropriate to raise truck fees on the Indiana Toll Road to pay for projects elsewhere?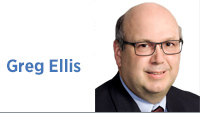 Paying for highways and roads to facilitate commerce and allow residents to commute to work, school and leisure activities is a necessity every state grapples with. And certainly no one likes to pay highway tolls. But everyone should agree on wanting a better Indiana for future generations and that we must invest to achieve that goal.
Two years ago, the governor and the Indiana General Assembly showed foresight and courage in enacting a comprehensive 20-year transportation infrastructure funding plan that we believe was desperately needed. Because to fully leverage the state's central location and to promote growth and interconnectivity between major Indiana cities and out-of-state business centers, Indiana's transportation arteries must be continuously improved. The $1.2 billion in annual funding for state highways and local roads will help Indiana to maintain and expand its natural competitive advantages and appeal to investors.
Actions announced last fall by the Holcomb administration have added another billion dollars to take care of projects deemed necessary in the short term. The final section of Interstate 69, from Martinsville to Indianapolis, will be completed three years faster, in 2024. Meanwhile, nearly $200 million in improvements are slated along key U.S. highways. Among the most welcome items on the list: increasing the flow of traffic on U.S. 31 between Indianapolis and South Bend by drastically reducing the number of stoplights.
In making all this happen, the governor arguably took the path of least resistance by amending the Indiana Toll Road lease and raising the user fee on only one segment, heavy vehicles—many of which were determined to be from out of state and merely passing through northern Indiana.
We've talked with our member companies in the trucking industry—both those based in Indiana and elsewhere. Understandably, they are not happy to be the lone group impacted by a toll increase, which is underscored by a national trucking group filing suit against the state.
In future considerations, the Indiana Chamber would encourage the governor (and lawmakers) to listen to the concerns of the trucking industry and find a way to make them long-term partners in the state's infrastructure plans. After all, these businesses and all those involved in logistics need the best possible roadways to carry out their important job of moving vital goods. They have a vested interest.
Despite all the new activity, it won't be too long before it will be imperative that the governor and legislative leaders once again act boldly, as in 2017, and enact additional infrastructure funding measures.
Whether it's Interstate 70, Interstate 65 or another heavily traveled route, funding for additional lanes is desperately needed throughout the state. None of these corridors was included in the spending formula two years ago. Infrastructure is just one of those things for which there will always be improvements and enhancements around the corner; it's the nature of the beast and why funding for it will remain front and center for the foreseeable future.•
Click here for more Forefront columns.
__________
Ellis is vice president of the Indiana Chamber of Commerce. Send comments to ibjedit@ibj.com.
Please enable JavaScript to view this content.