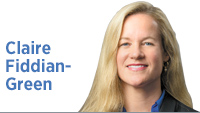 More than 70,000 people in the United States died from a drug overdose in 2017—and 1,852 of them were Hoosiers. Unfortunately, drug overdose deaths are at an all-time high, and opioids are the primary driver.
As the opioid epidemic continues, there has been increased focus on identifying non-opioid approaches to pain management in order to avoid the tragic consequences of addiction and encourage current opioid users to switch to less-harmful alternatives. One such alternative is marijuana, which proponents claim is an effective tool to combat the opioid crisis.
However, recent national studies find there is a lot we don't know about the effects of marijuana use, and some of what we do know is alarming. Without further research, it would be unwise to adopt strategies that make it easier for people to obtain marijuana as an antidote to opioid misuse.
Instead, we should implement proven approaches to preventing substance use, treating opioid addiction and managing pain without opioids.
What does existing research tell us about the effects of marijuana?
Let's start with the good news. According to a comprehensive 2017 analysis by the National Academy of Medicine, adults experiencing chemotherapy-induced nausea and vomiting can find relief by using oral cannabinoids like CBD products. In addition, adults with chronic pain who use marijuana are more likely to report a reduction in their pain symptoms. And two recent national studies found fewer opioid prescriptions among Medicare Part-D and Medicaid enrollees and lower overdose deaths in states where adults can access marijuana.
But here's the bad news: According to the same National Academy of Medicine analysis, there is substantial evidence that frequent cannabis use is likely to increase the risk of developing schizophrenia and other psychoses. In addition, heavy cannabis users are more likely to report thoughts of suicide than non-users.
Cannabis use can also lead to the development of a substance-use disorder for alcohol, tobacco and other illicit drugs. In other words, there is some evidence that marijuana can be a gateway drug. In addition to these negative health consequences, research finds that marijuana use can lead to lower academic achievement among students.
The bottom line is that it doesn't make sense to adopt an unproven and potentially harmful approach to addressing the opioid crisis. Instead, we should focus on three actions:
First, we should implement evidence-based approaches to preventing substance misuse and addiction, beginning in elementary school and continuing through post-secondary education and into the workplace.
Second, for those who are suffering from opioid-use disorder, we should expand access to medication-assisted treatment, the gold standard for care.
Third, for people suffering from pain, we should scale the use of proven non-opioid alternatives, such as non-opioid pain medications.
Of course, additional research is needed to better understand how marijuana use affects adults and youth, but it will take years before we have clear answers. Because we face a crisis today, a better strategy is to help people and communities by implementing proven solutions that we already know are effective at reducing opioid misuse and treating addiction.
The factors that result in addiction are complex, and there is no silver bullet for addressing substance misuse. According to the available evidence, marijuana is not the answer for combatting the opioid crisis.•
Click here for more Forefront columns.
__________
Fiddian-Green is president and CEO of the Richard M. Fairbanks Foundation and a former adviser to then-Gov. Mike Pence on education issues. Send comments to ibjedit@ibj.com.
Please enable JavaScript to view this content.