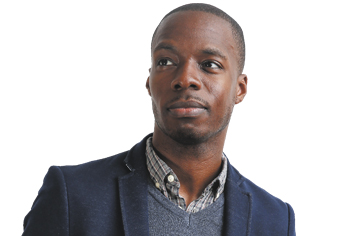 Sports broadcaster Michael Grady, co-host of the "Grady & Big Joe" radio show on ESPN's The Fan for the past eight years, said Friday that he was leaving the show.
Grady announced the decision to listeners of the program, which runs weekdays from 10 a.m. to noon on WFNI-AM 1070 and WFNI-FM 107.5. He said Friday's show was his last.
"That contract is now up and after some not-so-easy discussions, it's been decided that now is the time to say goodbye," he said during a 20-minute address to open the show. "You all have allowed me to live out a dream."
Station owner Emmis Communications Corp. has already lined up a replacement for Grady.
Jeff Rickard will begin co-hosting the newly named "Jeff and the Big Joe Show" on Monday morning. Rickard also will continue to co-host "The Morning After" morning show with Kevin Bowen through the Super Bowl, Emmis Director of Programming David Wood said in an email to employees Friday.
Wood said Grady was leaving to "concentrate on his burgeoning TV career."
"We thank him for being a such huge part of the Fan since its inception 10 years ago," Wood wrote. "We will miss him and are truly proud of how brightly his star is shining in the Big Apple!"
Grady, who grew up in Indianapolis and graduated from Warren Central High School in 2001, was a sports reporter at WRTV Channel 6 from 2014 to 2017 and the Indiana Pacers public address announcer from 2010 to 2017.
He left those jobs in September 2017 for a position in New York City as sideline reporter for the NBA's Brooklyn Nets, working for the Yankees Entertainment and Sports, or YES, Network. But he continued to co-host the "Grady & Big Joe" show with former NFL offensive lineman Joe Staysniak.
Grady's broadcasting career began in 2003 at WIBC Radio in Indianapolis as a producer. In 2007, he joined ESPN Radio in Indianapolis as executive producer.
Grady was named an IBJ Forty Under 40 recipient in 2014.
Please enable JavaScript to view this content.