Although the federal government shutdown is over for now, some small-business owners in central Indiana are still reeling from the impact and worry they could be in the same situation again soon.
President Donald Trump and congressional leaders reached a deal Jan. 25 to end the shutdown, which started Dec. 22. But the government could close again if a long-term compromise over whether to pay for a security wall along the Mexican border isn't settled by Feb. 15.
According to the Congressional Budget Office, the five-week closure cost the economy $11 billion, and $18 billion in federal spending was delayed.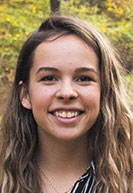 Symes
Some small-business owners—who often rely on government assistance through Small Business Innovation Research grants, Small Business Technology Transfer grants and loans through the Small Business Administration—are still regrouping after not being able to access money they were counting on because the federal government was closed.
The practical implications in central Indiana varied:
◗ Everett Berry, CEO of Fishers-based tech startup Perceive Inc., stopped taking a paycheck so he could pay his four employees.
◗ Boss Battle Games delayed the opening of its Castleton Square Mall location after an SBA-backed loan was put on hold.
◗ Ellie Symes, CEO of Bloomington-based The Bee Corp., rushed to submit paperwork for the firm's next round of grant funding immediately after the government reopened in fear that the SBIR grants could be cut off again.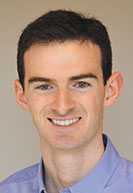 Berry
The company leaders agreed another shutdown would worsen their situations.
To help encourage compromise in Washington, D.C., the Indiana Technology and Innovation Association—the newly formed advocacy and education association for tech companies—sent a letter to Indiana's entire congressional delegation on Jan. 29.
"The chaos and uncertainty caused by these shutdown negotiations is likely to threaten the survival of these startups, hamper major innovations and lead to Hoosier job losses," the letter read. "It will also send a chilling effect through the startup community."
The SBA is rapidly trying to catch up on paperwork, said Laura Schafsnitz, a spokeswoman for Indiana's SBA office. Within 48 hours of reopening, the SBA processed 1,100 loan applications, totaling hundreds of millions of dollars nationwide. Indiana figures were not available.
"We're absolutely overjoyed to be back to work," Schafsnitz said. "We're back in business and trying to make sure we have everything in line."
Bad timing
Dustin and Phylicia Burd, owners of Boss Battle Games, were among business owners stuck in limbo for weeks. Just before the government closed, they were ready to sign a $30,000 SBA-guaranteed loan.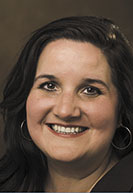 Schafsnitz
The funding delay came at a bad time—they were scheduled to take possession Jan. 1 of space at Castleton Square Mall for their retro arcade and gaming center, and their existing lease at Washington Square Mall was set to expire Jan. 31.
"We were scrambling to figure out where we were going to get any funding," Phylicia Burd said.
A good friend loaned the company money, she said, and the couple crowd-funded to get by.
"We stretched ourselves so thin in a panic," Burd said.
Barbara Underwood, Indiana director for the National Federation of Independent Businesses, said she hadn't heard many complaints from the group's 12,000 members. But she said SBA funding can be important when businesses are expanding.
"If you're getting ready to close [on a loan, a shutdown] can be infuriating," Underwood said.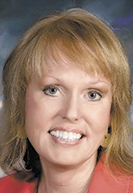 Underwood
The Burds have now received their loan, but the situation delayed the new location's opening by slightly more than a week and hampered their ability to hire contractors to help with the move.
"We didn't feel confident in throwing money around," Burd said. "We were just scared to."
Schafsnitz said that, regardless of whether the government is operating, the SBA encourages businesses to work with their lenders to obtain better terms and rates and use the various resources available on the SBA's website.
"We're always concerned [about] any sort of negative impact that might come out of any sort of delay," she said. "That's why we try to provide that positive opportunity."
Burd said she is grateful for the loan but will be more cautious about obtaining SBA loans in the future because it's so hard to predict what the government will do.
"I would make sure to give myself a lot more time," she said.
Startup struggles
Two of the biggest sources of funding for tech startups, aside from venture capital, are Small Business Innovation Research and Small Business Technology Transfer grants.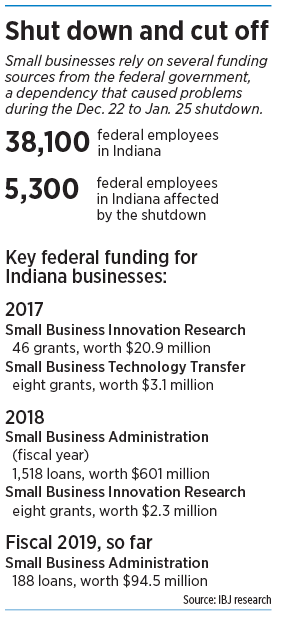 But when the federal government shut down, so did the website companies use to draw down the grant money.
The grants range from $150,000 to $1 million and are paid out in phases. Over the past two years, 54 Indiana companies received $23.2 million in SBIR grants and eight companies received $3.1 million in STTR grants.
Symes, from The Bee Corp., which helps beekeepers use technology to improve hive management and reduce colony losses, said her firm had already been approved for a $250,000 grant and had received some of the money, but was scheduled to receive the rest during what became the shutdown. She hadn't even considered how the shutdown would affect her business until someone from another startup warned her SBIR funding was cut off.
The application for the next funding phase isn't due until the end of February, Symes said. But she was so worried about another possible closure that she has already submitted her application.
"It's definitely stressful," Symes said. "It just shows this stuff infiltrates every aspect of our economy in different ways."
An interruption in the grant process could delay The Bee Corp.'s growth, she said, and require the firm to change its funding strategy.
"We'd have to do more private capital and do that sooner," Symes said. But she acknowledged that her company is lucky in that it can shift money around to cover expenses until the grant money comes through.
"We watch our cash flow," said Symes, who has four employees. "We were able to solve problems with other sources of funding."
Other startups, like Perceive, have struggled more.
Perceive offers software that automates and expands customer service training for high-end sales associates.
The company received a $750,000 grant, and Berry said it has been waiting on the second payment to become available. About 95 percent of its current funding comes from its SBIR grant.
Berry said he stopped taking a salary in December, delayed payments with vendors, postponed capital-intensive projects, and had the company take on a consulting project to bring in extra cash.
"We're still a little on pins and needles," he said.
Berry said he covered the recent round of payroll and will be able to fund the next one. But after that, if the grant money still hasn't come through, his employees might have to work without pay or stop working.
"It's such a major disruption," he said.
And the impact could linger. Berry said the company orders some of its supplies from China. Usually, U.S. companies stock up in December and January to prepare for the time Chinese business stop during much of the 15-day Chinese New Year, which starts Feb. 5.
But this year, "we did basically the bare minimum because of the timing of the shutdown," he said.
Perceive could suffer delays if it adds customers before it can buy more supplies. "There will be some negative impact felt for probably three to four months," Berry said.•
Please enable JavaScript to view this content.