A county councilor who just staved off a primary and general election challenger plans to take on Carmel Mayor Jim Brainard in May.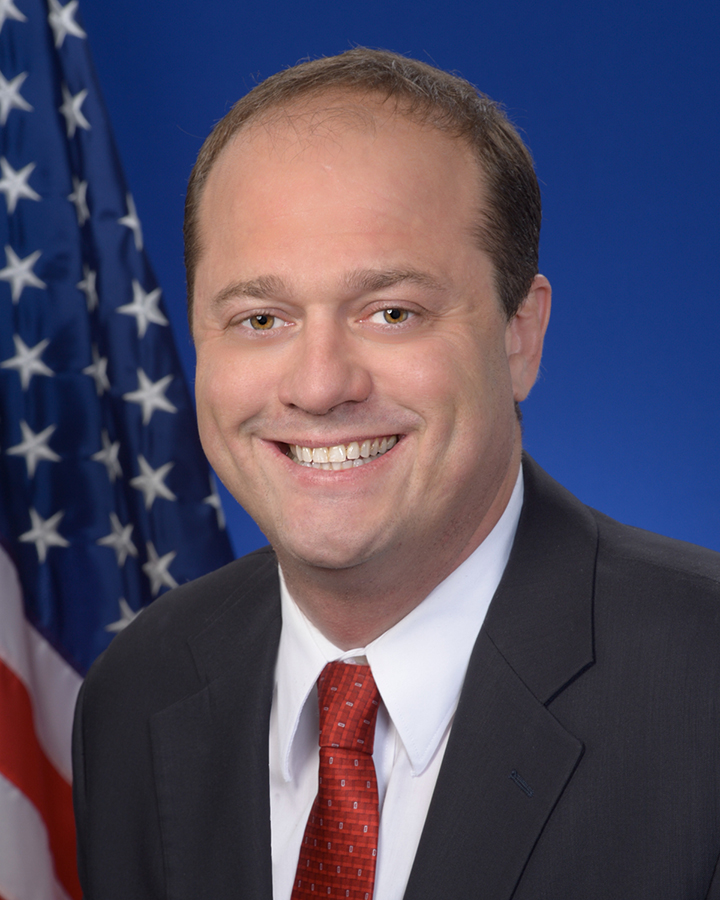 Fred Glynn, a Carmel resident who represents District 1, including parts of Carmel, on the Hamilton County Council, announced Tuesday morning he plans to run against Brainard, who is seeking his seventh term, in May's Republican primary.
Glynn, a mortgage loan lender, was just re-elected to his second term on the county council, where he's known as a fiscal conservative. In his latest run for a council seat, Glynn told IBJ he'd like to introduce the concept of zero-based or priority-based budgeting in Hamilton County. Essentially, rather than starting with the budget a department had the year prior and adding on, the county would begin with a budget of $0, and department heads and council members would build a new budget every year.
In his campaign for mayor, Glynn is targeting spending by Brainard's and the current Carmel City Council. Carmel's current debt obligations total $1.32 billion, according to the Indiana Department of Local Government Finance. That's higher than any of the other Hamilton County municipalities.
"It is a false narrative that we have to choose between good government and fiscal responsibility," Glynn said in a prepared statement. "My time on county council proves you can do both."  
He said the city is currently paying "excessive amounts of money, mostly for giveaways to preferred developers." And he said news from 2017 that Carmel's bond rating (issued by Standard & Poor's) had dipped from AA+ to AA should be a warning sign to residents.
Brainard, however, has defended the city's debt load, saying the money was spent on economic development projects that make people want to live and work in Carmel and that the city can afford its debt payments.  
Glynn said he would spend the next several months rolling out details of his platform, and voters can expect it to focus on community.
"After 24 years, it's time for fresh leadership and vision," he said. "I believe that I can provide the leadership necessary to make Carmel's next chapter its greatest chapter yet," he added. 
Brainard was first elected in 1995 when he successfully challenged Republican incumbent Ted Johnson. He's had a primary opponent in the Republican-heavy suburb every election since, but no opponent has come close to defeating him.
He said last summer he would seek a seventh term.
In 2015, Carmel City Council President Rick Sharp ran against him, but Brainard received 62 percent of the votes in the Republican primary election. In 2007—the last time Brainard had a general election opponent—he received 66 percent of the vote against Democrat Henry Winckler and independent Marnin Spigelman.
Brainard, who was not immediately available Tuesday morning, told IBJ last June he wants to continue the work that he's started in previous terms—keeping property taxes low, fixing the remaining congestion issues and further beautifing the community with more park space and trees.
Please enable JavaScript to view this content.