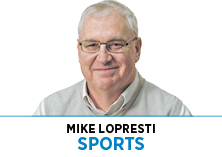 Fifty years later, the remarkable numbers still shimmer from that day in Hinkle Fieldhouse. Indiana high school basketball had never seen a Final Four like it. And since there is no longer a Final Four—a casualty of class basketball—it never will again.
Four teams. One loss among them. One. A combined record of 110-1. They came together on March 22, 1969, in a glorious intersection of basketball might. Tickets were $4. Hinkle Fieldhouse seated more than 14,000; its current, gussied-up version seats only 9,100.
Indianapolis Washington at 29-0, led by George McGinnis and Steve Downing—a tandem so unstoppable they had outscored 13 of 29 opponents by themselves.
Marion at 27-0, the Giants having sold out every home game that winter. Each school got 1,000 tickets to the state finals. What was Marion to do, with 4,000 season-ticket holders?
Vincennes at 27-0, its star a future Indiana Hoosier named Jerry Memering, who was eager to atone for his team's 17-point thumping in the Final Four the year before.
Gary Tolleston at 27-1, the lone defeat to Chicago Farragut early in the season, when three Tolleston starters fought the flu. "I'm sorry we messed up the state finals by losing a game," Coach Jim Dailey joked. It was literally Tolleston's last chance to win a title. The school was closing in June.
The record will show Washington rolled to an 18-point lead over Tolleston in the championship game, tired into a rash of turnovers, but then survived 77-74 with 35 points from McGinnis. Fifty years later, he can close his eyes and be a teenager again, celebrating in Hinkle Fieldhouse.
"To me, it's still the greatest feeling I've ever had in basketball," he said recently. "I've never been able to match that feeling, and I won [a championship] in the ABA and I almost won in the NBA."
The record will also show Tolleston hammered Vincennes 77-66 in the afternoon.
"Whether we let the pressure bother us or whatever," Memering says now, "we played very poorly both years, led by yours truly."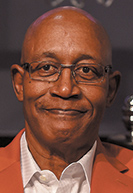 McGinnis
But it's the first game of the day that lingers most. Washington, 61; Marion, 60. The clock didn't work. McGinnis tricked the officials into calling a foul on the wrong person. Washington, a team that had won 29 games by an average of 34 points, was down 10 in the fourth quarter. And there was an extraordinary postscript between the two coaches—the triumphant Bill Green and the heartbroken Jack Colescott. Friends who in many ways had careers defined by the one day they were enemies.
Put all that together, and you could make an argument: The Greatest State Finals Game Ever Played.
In the words of those who were there …
McGinnis: "The first state championship I watched was the 1956 Attucks team. It was infectious. I saw the guys up there getting that ring and the next day we were all outside playing hoops. From the age of 6 or 7, that was our dream."
The future Continentals all came from the same west-side neighborhood. "Like, within three blocks of one another," said Downing, who met McGinnis in a physical education class.
Downing: "We had a locker next to one another. One day he reached in and took my watch. I told him it was my brother's watch. He said, 'You're not going to fight me over a cheap thing like that, are you?' And he threw it at me."
Meanwhile, 85 miles north, soft-spoken Colescott took the Marion job in 1964. By 1968, the Giants were in the state finals, losing to Shortridge on a last-second shot. But Marion returned nearly everyone, so 1969 figured to be a big season.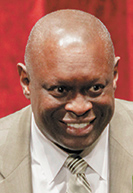 Downing
Same for Washington. McGinnis, Downing, sleek shooter Jim Arnold, powerful guard Louis Day were all seniors. Coach Jerry Oliver had left for an IU job, so assistant Bill Green took over. There would be one new face, guard Wayne Pack, who was cut as a junior and played intramural basketball at a Boys Club.
Arnold: "Green sat us down before the beginning of the season and he pointed at Steve and George and told the rest of us, 'They're going to get all the ink; they're going to get all the accolades. But they can't win it without you guys.' That always stuck with us."
Pack: "[Green] told me, 'You can come out and I'll take a good look at you and give you a shot like everybody else,' and he did that. It changed the trajectory of my life."
Marion actually started the season top-ranked.
Colescott: "We were beating teams by a couple of points, five points, 10 points. Washington was beating teams 100-60. It didn't take long for them to become No. 1."
By the Final Four, Washington had only two games decided by single figures, both against Shortridge.
McGinnis: "[Green] always made sure that we didn't look beyond where we were. He never let us get too cocky to think we couldn't be beaten. He preached that every week at practice. We got to go to White Castle after every game. He made a deal with us. For every win you have, you can go to White Castle and get about seven or eight each. I think that's still one of the great reasons we went undefeated."
The two teams plowed through the winter, on a collision course. When it finally came March 22, they walked into Hinkle Fieldhouse that morning to discover … the clock wasn't working.
Colescott: "They had somebody on the bench next to both teams yelling out the time. They got it working for the second game."
Marion took an early lead, and Downing was whistled for what looked like his second foul.
Downing: "I was getting ready to raise my hand. George was there to raise his. George was always like that. He was a step ahead of the game."
Neither the officials nor the scorer caught on and gave the foul to McGinnis. Downing was saved a foul. Later, he would hit the winning shot—with four fouls that should have been five. McGinnis freely admits now he pulled a quick one on the Giants.
It seemed neither chicanery, nor a malfunctioning clock, nor McGinnis on his way to 27 points could stop Marion. With just over six minutes left, the Giants led 56-46. That's when the game flipped. Marion had four consecutive turnovers. Arnold hit a jumper, and then who should bury three in a row to wipe out the Marion lead? Wayne Pack. The Continentals' season was being saved by the kid who spent his junior year in intramurals. Whom Green—he later admitted to Colescott—had come "this close" to ignoring when he came out as a senior.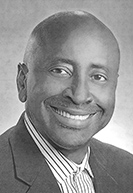 Pack
Pack: "Marion was packing it in against George and Steve. I thought, 'We'll see what happens, but I'm going to put it up.'"
Marion led 60-59 in the final minute, with Washington down to a last timeout and last chance. Green's instructions were simple.
Downing: "Bill Green said, 'Get the ball into the big men.' I'm thinking, 'Big man, and that's George.'"
McGinnis: "Most of the time down the stretch, they were doubling me. Steve was wide open."
Downing took a pass on the left baseline, and though he was 2-for-10 at the time, didn't hesitate. Turnaround jumper, swish. It came with … well, nobody knows exactly how much time was left. Maybe 25 seconds, maybe 20. Marion quickly pushed the ball up the court, but McGinnis slapped away a desperation shot.
Downing: "I always thought the ball was going to McGinnis. Even in pickup games later, I'd shoot that shot. I do replay that 50 years after the fact."
The Continentals went to their hotel across the street from the State Fairgrounds, certain they had passed their moment of truth. That night made it official.
Downing: "We were trying to remember how we were going to pose to take the team picture. Fifty years, and I can still see it just as plain, and think about my feelings. I couldn't talk. I didn't yell. It didn't sink in until later on that we had actually done it."
Arnold: "One thing it did—and I think it did for most of us—after that moment and time, you never were intimidated again by anything in life. It just gave you a sense of accomplishment, and you didn't have to prove anything anymore."
McGinnis: "In 1956, my dad went over to the bonfire at Attucks. He told me that night, 'Man, that fire went to the sky, George.' Here we were in the same situation, having our own bonfire. It was a dream come true."
The greatest team in Indiana high school history? McGinnis, Downing and Pack would all end up in the NBA.
McGinnis: "I think we're in the conversation for sure."
Downing: "The four teams that were there, and to do it that way … 50 years after the fact, I'm happy with being just one of the best of all time."
Time has taken its toll on that Final Four.
Two Vincennes starters are gone, including businessman and state economic development official Mac McCormick, killed in a plane crash in 2006. "We've had it a little tough down here," Memering said. Two from Marion, Day from Washington. McGinnis recently had surgery to correct worsening back problems that have severely curtailed his mobility.
McGinnis: "I'm finally getting the courage to get it taken care of."
Memering on his old IU teammate: "I saw George and he had a cane and he was stooped over. I didn't realize who he was. I could have cried. He was one of those guys you thought was indestructible."
Colescott, who lost his wife of 60 years, lives in Gas City, still with a thick scrapbook of 1969. One picture simply shows the Hinkle scoreboard: 61-60. "Every once in a while, I hear from someone who asks, 'How's 61-60 doing?'" he said. Bother him? "No, it's just history. I was so proud of my kids. That's the reason I didn't let that get the best of me."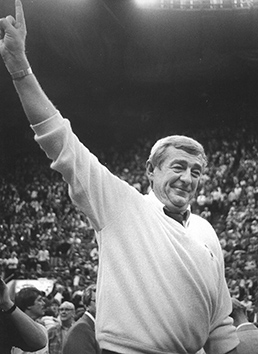 Indianapolis Washington Coach Bill Green would later go on to coach at Marion, a school Washington beat in the 1969 tourney. (Photo courtesy Indiana Basketball Hall of Fame)
Six years after 1969, his son Dave would lead Marion to consecutive state titles, but without Jack on the bench. He retired in 1970, not wishing his son to go through the extra pressure of being coached by his father. Colescott became athletic director and knew just whom he wanted to take his place and coach his son.
Bill Green.
Green would eventually win five state titles at Marion, and the gym now carries his name—partly because Colescott insisted on hiring the man who had inflicted the most painful loss of his life.
Colescott: "You have to appreciate this: The people in Marion—it was just a year removed from that—they hated Bill Green. He had beaten us. So the committee was a little lukewarm on Bill. Even my wife didn't like Bill too well at that time.
"I talked the rest of the committee into it."
The two were friends to the day Green died in 2011, at the age of 77.
Colescott: "The year before he passed away—he knew I was on the [Indiana basketball] Hall of Fame executive committee—he said, 'Jack, the one thing I want you to do for me down the road—I've got to get Wayne Pack in.'"
Pack, a successful human resources administrator for health networks, will be inducted into the Hall of Fame this year.
The two old coaches talked for the last time a month before Green died, meeting for breakfast at a Marion Bob Evans, Green's favorite restaurant. The 1969 game seldom came up between them—not then, not ever.
Colescott: "He didn't hold that over me. He wasn't that kind of friend."
But that day will never vanish for those who were there. "It feels odd to even say 50 years," Pack mentioned. Might as well be yesterday.•
__________
Lopresti is a lifelong resident of Richmond and a graduate of Ball State University. He was a columnist for USA Today and Gannett newspapers for 31 years; he covered 34 Final Fours, 30 Super Bowls, 32 World Series and 16 Olympics. His column appears weekly. He can be reached at mjl5853@aol.com.
Please enable JavaScript to view this content.