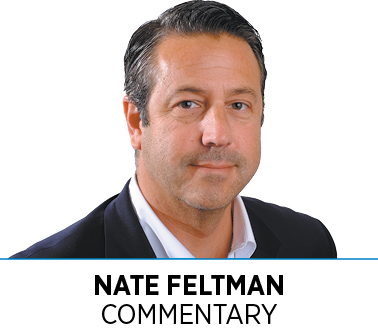 As a business owner, you have many responsibilities to meet to ensure your business continues to operate. Among the most basic is paying your employees on a timely basis. Fail to meet the basics and you will be out of business. Seems like common sense, right?
Well, common sense goes out the window when it comes to running the business of our government. Over the years, Congress has created many federal agencies, including—after 9/11—the Homeland Security Administration, the agency that runs the Transportation Security Administration. TSA is one of the many agencies whose workers recently weren't paid for over a month. In total, 800,000 federal employees worked without pay.
While flying during the government shutdown a couple of weeks ago, I overheard the following conversation between the woman ahead of me in the security line and the TSA agent: "Thank you very much for working without pay." To which the TSA agent said: "You are welcome." Then the TSA agent added: "Isn't it amazing that we elect and pay all of these politicians to represent us in order to negotiate, compromise and run our government, but they fail us time and time again?"
This TSA agent's words really stuck with me. Our elected representatives decided it was important to create the TSA, yet they cannot carry out the most basic task of paying the people who decided to accept their offer of employment. While one can debate whether all these government agencies Congress created are worthwhile, once Congress creates them, it is wrong and, frankly, immoral to stop paying Americans who have accepted the government's offer of employment.
The inability of Congress to fund the federal government is emblematic of the dysfunction of our current politics. Our founders created a democratic republic with three co-equal branches of government—judicial, executive and legislative. They empowered the legislative branch, Congress, to pass all laws of the land, including appropriation bills that fund the agencies Congress later would create.
When Congress fails this most basic duty, it inadvertently (although some would argue deliberately) cedes its constitutional duties to the other branches of government. Congress' failure to fulfill its constitutional duties has led to a more powerful executive branch than our founders intended.
Our representatives' inability to negotiate, compromise and pass critical legislation provides an opportunity, and a pretty good excuse, for the president to take arguably extra-constitutional action (for example, declaring a "national emergency" at our border and then reallocating funds to build a border wall).
Why is Congress failing its most basic duties? Is it members' fear of going on record and then losing the next election for taking the "wrong" stand? Is it the crazy congressional lines each party draws in order to protect its turf? Is it the unlimited money now in politics? Surely, all these dynamics play a part, but I believe the most glaring problem is simply a failure of leadership. How can we find and elect leaders with the courage to do what is right for America?
Great business leaders negotiate, compromise, make difficult decisions, live within their budgets, and keep their employees and community at the forefront of their decision making. They go on the record every day. If they really screw up, their board of directors shows them the door. If we are going to solve our nation's spending problem, stop massive government waste, pass common-sense immigration reform and, yes, pay those we ask to work for our government, it is time to draft great business leaders to run for Congress.•
__________
Feltman, an attorney and former secretary of commerce for the state of Indiana, is a shareholder in IBJ Corp., which owns Indianapolis Business Journal. To comment on this column, send email to nfeltman@ibj.com.
Please enable JavaScript to view this content.