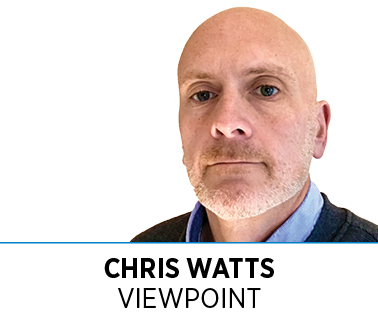 Call it "A Tale of Two (Troubled) Deals"—the struggles facing Amazon's HQ2 project in New York and the uncertain future of the massive Foxconn manufacturing facility in southeastern Wisconsin, both of which are nightmarish for elected officials and economic developers.
The local interest in Amazon is obvious; it's hard not to greet stories of NYC HQ2 backlash with a hearty, "I told you so." But the news that Taiwanese electronics giant Foxconn is scaling back a planned $10 billion manufacturing facility is more relevant to Indiana's challenges.
Foxconn has stressed that the Wisconsin project is alive, repositioned as an innovation hub with fewer traditional manufacturing jobs. A Forbes report said the news deals a blow to Wisconsin's desperate hope for a "manufacturing revival."
Anyone hoping for a "revival" in that sector needs an economic reality check: All the tax breaks in the world can't turn back the clock to the economy of the 1970s. Foxconn was never going to provide the kind of dependable assembly-line jobs that greeted high school graduates in Racine or Mount Pleasant a few generations ago.
Indiana has experienced the same turmoil in the transition from traditional manufacturing to an advanced-manufacturing sector that's more productive with fewer people. Our job-creation numbers are strong, but since the recession of 10 years ago, our per-capita income growth has lagged well behind the national average.
The proof is in the state's balance sheet, as individual income tax collections continue to underperform forecasts. More Hoosiers are working than ever before, but we need better wages for more of these workers.
Where do the higher-paying opportunities exist? The Brookings Institution notes that foreign direct investment in the United States is increasingly concentrated in "advanced industries"—high-tech sectors that demand a skilled workforce.
Examples can be found at InfoSys, which is creating a tech hub at the old airport terminal, and at Salesforce Tower. They are the jobs developing life-saving drugs and therapies at Eli Lilly and Co. or at Cook Regentec at the gateway to 16 Tech, or engineering a stronger national defense at the Rolls-Royce LibertyWorks R&D center. Advanced-industry jobs offer a wage premium at every skill level.
We can create more of these jobs by strategically investing in the potential of organizations like the Indiana Biosciences Research Institute and worrying less about shaving another 10th of a percent off our corporate tax rate.
It's about building a stronger workforce pipeline out of our K-12 system and achieving better outcomes in college. It's about maintaining world-class research universities that are eager for industry partnerships and investing in quality of life and other efforts to help us keep more of the roughly 25,000 science, technology, engineering and math graduates our state produces every year.
Given the emphasis on talent in today's economy, devoting nearly two-thirds of the state budget to education and workforce programs isn't an entirely unreasonable ratio.
The Indiana Economic Development Corp. has achieved successive record-breaking years of new job commitments. Focusing on human capital will only help IEDC continue this hot streak. We need to use incentives as a tiebreaker rather than a game plan while boosting homegrown advanced-industry opportunities.
Investing in human capital, innovation capacity, physical and digital infrastructure, and other fundamental sources of competitive advantage is our best blueprint for a more dynamic economy that closes our income gap—and our best insurance against getting "Fox-conned" by a high-profile disappointment.•
__________
Watts is president of the Indiana Fiscal Policy Institute.
Please enable JavaScript to view this content.