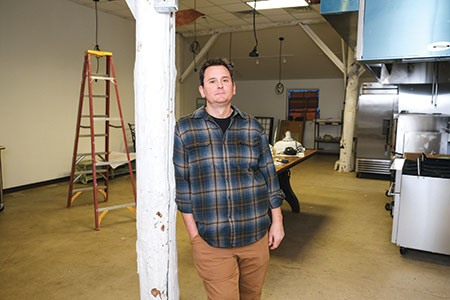 It's clear what chef Greg Hardesty's newest venture, Studio C, is not: a traditional restaurant.
But labeling what it is—well, that's more difficult.
The establishment, set to open next week in an out-of-the-way space at 1051 E. 54th St., just off the Monon Trail, will include private dining, a coffee bar, pop-up meals and possibly other offerings, from cooking classes and tasting sessions to a wine-of-the-month club and a place that will supply home chefs with hard-to-find ingredients.
Hardesty's plan: Try a lot of things and see what works.
"Really, anything goes," he said. "I just want flexibility … because I get bored real easily. That's all this is about … starting a conversation with the city and seeing where this takes us."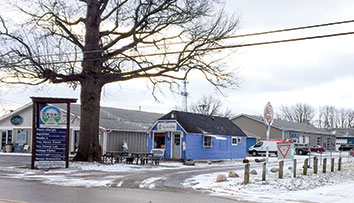 Studio C will be in 1,700 square feet at Monon Station on East 54th Street. (IBJ photo/Mason King)
It's a whole new direction for one of the city's best-known chefs, who built a following at a series of highly regarded restaurants, including Meridian-Kessler's Recess, Mass Ave's Elements and H2O Sushi near Broad Ripple.
His restaurants have helped launch the careers of numerous other notable local chefs, including Jonathan Brooks of Beholder and Milktooth; Abbi Merriss of Bluebeard; and Neal Brown of Pizzology, Ukiyo and The Libertine. All of them worked for Hardesty at some point.
Hardesty is also a five-time James Beard Foundation Great Lakes region semifinalist, achieving this distinction each year from 2012 to 2016.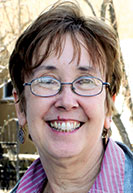 Ketzenberger
"He's certainly one of the best chefs in Indianapolis," said local food writer and culinary consultant Jolene Ketzenberger.
Studio C represents a comeback of sorts for Hardesty, 50, who has been mostly out of the public eye since closing Recess in February 2017. Worn out from the challenge of running a restaurant, he intended to retire and spend more time with his family.
He didn't leave the industry altogether, though. He became a sales rep for Jasper-based meat producer Fischer Farms, and he did some chef consulting work. He helped downtown bar and restaurant Spoke and Steele revamp its menu, and he's working with Pier 48 Fish House and Oyster Bar as it prepares to open locations downtown and in Fishers.
But none of it was enough. He missed the experience of cooking for others. "This is what I am. I'm a chef," Hardesty said.
So he came up with Studio C as a way to get back into the kitchen without the stress of running a restaurant.
"That's the key, to me, is just eliminating as many headaches as I can," Hardesty said.
He's investing $150,000 to open the space—a modest amount compared to the $400,000 it took to open Recess. The reduced investment, Hardesty said, gives him a lot more flexibility in running the business the way he wants.
"It's such a tiny little thing. I don't need 300 [customers] a week," he said.
Figueroa
Studio C occupies less than 1,700 square feet, with seating for up to 25. It won't be open every night, and he plans to hire just one employee. Francisca Figueroa will be Studio C's server, general manager and social media director.
"Anything that Greg isn't doing, I'm doing," Figueroa said.
Figueroa and Hardesty met while both were doing work for the Greencastle restaurant Bridges, which was invited last fall to cook a meal at the James Beard House in New York City. Hardesty was helping the restaurant develop its menu for the meal. Figueroa, who has restaurant experience and owns a media company called Fruitful Agency, was shooting a documentary about the experience.
Hardesty later offered Figueroa a job at Studio C, and his vision appealed to her.
"The way he really sold it to me is that Studio C is much more than a restaurant," Figueroa said. "Each event that we have is going to be unique. It's going to be a different type of experience."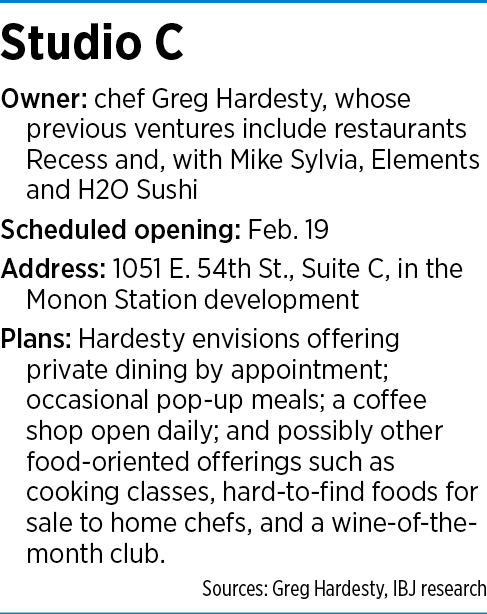 Figueroa began promoting Studio C on social media late last year, and she's encouraged by the response so far. "The barometer is very warm," she said.
On Instagram, for example, Studio C has 535 followers—not a huge number, but a devoted and active group.
"We get really good engagement on every single post," Figueroa said. "That is sort of what really counts for a restaurant like Studio C."
Others also expect big things.
The Studio C space is essentially one big room with an open kitchen at the center, which will give each diner the chance to interact with Hardesty as he cooks.
"As a city, we're pretty hungry for the kind of realm that I think he's going to inhabit," said Becky Hostetter, who owns restaurant Duos Indy with business partner John Garnier. "People want an experience."
Ketzenberger also said the timing seems right for what Studio C has to offer.
As an example, she cited Nicole-Taylor's Pasta Market and Backroom Eatery, which hosts regular private meals that routinely sell out a year in advance. Tony and Rosa Hanslits own Nicole-Taylor's, which is just down the street from Studio C.
Ketzenberger is also working with the city of Fishers on developing a performance kitchen space at The Yard, a culinary-themed development. The performance kitchen will offer a variety of events, including dinners, classes, cooking demonstrations and tastings.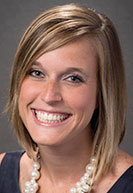 Snyder
S"There is a model for this, and big interest in these kinds of experiential events," Ketzenberger said.
Studio C also has the potential to attract an even wider audience, said Morgan Snyder, director of public relations at Visit Indy.
Some visitors don't just want a good meal; they want to have a local culinary experience while they're in town, Snyder said. She's noticed the trend develop over the past two or three years, which tells her Studio C has the potential to become a foodie destination for visitors.
Snyder listed Hardesty as among a handful of chefs who have helped Indianapolis develop its culinary reputation nationwide, with mentions in publications ranging from Food & Wine to the Chicago Tribune.
Now that Hardesty will again have a place of his own, so much the better, Snyder said. "Indy's food scene is stronger when Greg is back in the kitchen, period."•
Please enable JavaScript to view this content.