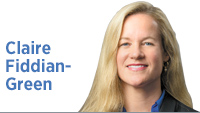 Of the nearly 1 million people living in Marion County, more than 167,000—almost 18 percent—live in poverty. The rate increases to a staggering 25 percent for children under the age of 18.
Breaking the cycle of poverty is not easy. In a 2014 study, Harvard University professor Raj Chetty found that poverty is highly persistent across generations. This is especially true in Marion County, which ranks among the bottom 5 percent of counties in the United States in terms of economic mobility. In other words, if you are born into poverty in Marion County, your chances of escaping poverty as an adult are slim.
Unfortunately, children who come from low-income households tend to do worse in school. This is true the world over, including in Indiana, where the gap between the scores of low-income and more affluent Hoosier students was 31 percentage points on the 2018 ISTEP+ exam.
But poverty does not have to equate to destiny. Evidence shows that—despite disparities in academic outcomes—education is key to changing the trajectory of a low-income child's life.
The Chetty study, for example, found that low-income ZIP codes with high-performing elementary schools are better at moving children out of poverty. Similarly, other national studies conclude that a high-quality K-12 school can increase the academic achievement of even the poorest students.
High-quality preschool is also crucial for helping children escape poverty. In fact, the best preschool programs have resulted in long-lasting positive effects on academic achievement, income and other outcomes for children from low-income households.
It is worth emphasizing that these positive outcomes are associated only with quality educational experiences. And, to no surprise, the foundation of quality preschool programs and K-12 schools is great teachers.
In combination, these findings mean efforts to ensure that the one in four Marion County children living in poverty can access both high-performing preschool programs and high-performing K-12 schools should be mission critical for everyone who lives and works in Marion County. Here are two steps we can take to accomplish this objective.
First, we should ensure that every classroom has high-quality teachers, from pre-K through 12th grade. This starts with providing all teacher candidates with rigorous training that combines subject-matter expertise with practical experience. For example, Marian University's Klipsch Educators College provides content training (e.g., reading and math), offers virtual-reality-enabled simulated teaching experiences, and concludes with a one-year clinical residency in a high-need school.
Second, we should identify practical solutions for increasing teacher salaries, so we can attract and retain top talent. For example, we can provide technical assistance to schools and districts—like the Indy Chamber has done through its partnership with Indianapolis Public Schools—to help identify cost savings from operating efficiencies or shared services. These savings can be directed toward higher teacher compensation.
Another idea is to implement multi-classroom teacher-leader models like Opportunity Culture in both K-12 classrooms and in early childhood settings. These models use existing dollars to pay higher salaries to master teachers.
There is no debate that living in poverty presents substantial challenges to families and their children. But evidence clearly demonstrates that education is key to breaking the cycle of poverty—thereby helping low-income people enter the middle class and achieve the American dream.
Let's work collectively to focus on the two levers that have the greatest potential to ensure every child in Marion County—regardless of income—is set up for success: rigorous teacher preparation and higher teacher compensation.•
Click here for more Forefront columns.
__________
Fiddian-Green is president and CEO of the Richard M. Fairbanks Foundation and a former adviser to then-Gov. Mike Pence on education issues. Send comments to ibjedit@ibj.com.
Please enable JavaScript to view this content.