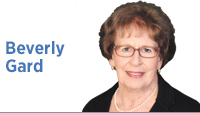 As a result of the settlement between the Department of Justice and Volkswagen Corp. for its violation of the Clean Air Act, Indiana was awarded $40.9 million to offset the effects of diesel emissions. Gov. Eric Holcomb established the Indiana Volkswagen Environmental Mitigation Trust Fund Committee, which I serve as chair, to establish, together with the Indiana Department of Environmental Management, procedures for distributing the funds. We realize effective application of these funds presents a significant opportunity to measurably improve air quality and the quality of life for Indiana's citizens.
Through our partnership with IDEM, the VW Committee has been working diligently over the last year to gather input from Hoosiers to develop a plan, which is made available for public comment, that efficiently allocates the $40.9 million awarded to the state of Indiana from the national Volkswagen Diesel Emissions Environmental Mitigation Trust for maximum public benefit. The VW Committee and IDEM are responsible for dispersing the funds.
Under its charge, the VW Committee and IDEM will solicit applications, evaluate them and award grant funding to public and private organizations across the state that intend to pursue qualifying clean-air projects. Currently, the committee, in collaboration with IDEM air staff, is finalizing the solicitation packet that will be distributed to the public.
This comprehensive packet specifies eligibility criteria for the first round of awards to take place later this year. Included in the packet is the scoring model by which each application will be assessed. The finalized packet will be made available to the public in late March.
Proposals may be submitted by organizations that operate diesel-powered equipment with projects designed to significantly reduce diesel emissions across the state. The first round of funding will encompass projects focused on repowering and replacing equipment and vehicles with newer, cleaner alternatives of various fuel types.
Public projects, for example, may include school bus, city bus, public works, sanitation, port authority, and airport equipment and vehicles. Private projects may include private-bus or trucking-company fleets with a local hub and localized routes, industrial equipment, and non-road equipment or machinery (i.e. construction/mining equipment).
The state will receive the allotted $40.9 million from the trust in multiple installments, which are slated to begin this year. The first installment will award about $9.8 million to eligible projects that include on-road or non-road diesel-powered equipment. On-road equipment and vehicles include class 4-8 trucks and class 4-8 school, shuttle and transit buses. Non-road equipment and vehicles include airport ground support equipment, forklifts and port cargo handling equipment, ferries and tugboats, and freight-switcher locomotives.
Indiana anticipates awards ranging from roughly $50,000 to $2 million per project during this first round of funding. Additional funding opportunities will be made available in the future, with all of the $40.9 million scheduled to be disbursed by 2028. The primary goal is to produce sustainable, transformative projects, ultimately improving air quality across the state while also promoting economic growth.
Funding will be awarded to projects that meet all eligibility requirements and receive the highest scores. In general, selection criteria will emphasize cost-effectiveness, potential for reduction in emissions, and air quality and public health benefits.
More information about the program is available on IDEM's Volkswagen Mitigation Trust Program website at idem.IN.gov/vwtrust. Information on how to submit an application will be added soon.•
Click here for more Forefront columns.
__________
Gard is a former Indiana state senator and chairs the Environmental Rules Board and the Indiana VW Mitigation Trust Fund Committee. Send comments to ibjedit@ibj.com.
Please enable JavaScript to view this content.