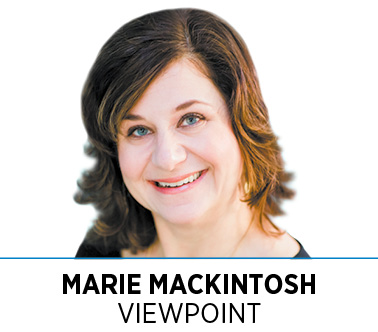 Today's high school student faces many pressures that are often compounded depending on family and socioeconomic circumstances. As Indianapolis students work to discover what the Japanese refer to as "Ikigai"—or their "reason for being," they must consider what they are passionate about, what they excel at doing, what the world needs, and what they might be paid to do. But where does a student begin? One critical approach is through rich work-and-learn experiences offered by the business community.
These experiences are critical to building our workforce, and they simply do not occur equitably for all high school students today. We must acknowledge as a community that finding the right career is a tall order to ask of the average 18-year-old and an even taller order for a 14-year-old. Imagine what it is like for students facing situations that paralyze career planning and success like homelessness, unstable home environments, involvement with the criminal justice system, pregnancy, and more.
The bottom line is that we have a responsibility as parents and leaders in business, community and school to come together to help all young people understand the myriad careers available to them in their own back yard.
Why? If you are not persuaded by the moral argument that it is the right thing to do, then the economic argument that Indianapolis and its businesses need more talent to grow and improve our stagnant wages should be more persuasive. We have been excellent at exporting talent to other states and coasts; it is time to get much more savvy at growing our own talent inclusively if we expect our tradeable sectors to grow and drive our local economy.
How do we do this? We have to make systemic changes in how businesses engage with high schools. EmployIndy is excited to play a key role in the vision that Interim Superintendent Aleesia Johnson and her team at IPS are implementing at the high school level. Through the reinvention of their high schools into college- and career-themed academies, IPS is putting systems in place to ensure that every student has hope and a plan for the future. EmployIndy has been working hand-in-hand with IPS to build a work-and-learn system to engage employers across a continuum of opportunities for students. We are also working closely with IPS' new Future Centers to ensure that all IPS graduates have a plan to enroll in postsecondary education (with an associated career plan), enlist in the military, or find employment in an entry-level career in a growing sector in our community.
Working with IPS to bring hundreds more employers into its system is just the first step. Beyond youth at IPS or other Marion County districts and high schools, an estimated 30,000 youth in central Indiana are at risk of not meaningfully contributing to the workforce if they are not empowered to continue education and secure employment.
Business investment in work-and-learn experiences maximizes the return on talent development by reducing recruitment, training and turnover costs. It improves the skills and job prospects of community residents, and thus fuels economic growth in Indianapolis.
We celebrate career and technical education this month. The industry-relevant skills that the IPS college- and career-themed academies are developing for all students cannot happen without the Indianapolis business community's support and engagement.•
__________
Mackintosh is chief operating officer at EmployIndy.
Please enable JavaScript to view this content.