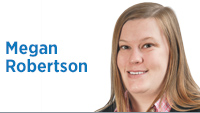 A few weeks ago, I was attending some business meetings, and a colleague laughingly asked if I was even considered a Republican anymore. Since I have not exactly kept my displeasure with the current state of the Republican Party to myself, this is a fairly regular occurrence and usually good for a laugh.
That said, I never thought I would see the day Republicans would support declaring a national emergency over something that clearly is not. Our country faces many crucial issues at any given time. It is extremely frustrating to try to address those challenges within a system that was purposefully built with checks and balances.
That frustration, however, does not excuse declaring a national emergency to resolve every issue of importance.
The issues at our southern border were apparently not an emergency for the first two years of the Trump presidency when Republicans controlled both chambers of Congress.
Indeed, this emergency seems to have become an emergency only when the Democrats gained control of the House of Representatives.
Access to health care is an important issue in our country. Some might even have called it a humanitarian crisis. Imagine the outrage and accusations of executive overreach if then-President Obama had declared a national emergency to get funding for Obamacare. Republicans on cable news would have had heart attacks live on the air before our very eyes.
This is not a national crisis. While Congress did not define the meaning of a national emergency, it is one of those things you know when you see it. Unfortunately, all I see is a president who has repeatedly used the issue to score political points.
Sending our troops—already spread thin in conflicts around the world—down to the Mexican border to protect us from the caravan doesn't make any sense. It must be a coincidence that this attack on our sovereignty occurred the October before the midterm elections.
To the Republicans who are defending these actions: I don't want to hear another complaint about executive overreach again.
To the Democrats crying foul: Spare me your excuses when the next Democratic president takes advantage of the precedent and does the same thing on a different issue.
The world is upside down, and the principles our Founding Fathers set forth—the ones Republicans used to hold up as resolute pillars of our democracy—no longer seem to be of concern to the White House or Republican leadership.
The next time someone asks if I'm still a Republican, I'll ask them if they can even tell me what that word means anymore.•
Click here for more Forefront columns.
__________
Robertson is the executive director of Enterprise Republicans and runs her own consulting firm, Frontrunner Strategies. Send comments to ibjedit@ibj.com.
Please enable JavaScript to view this content.