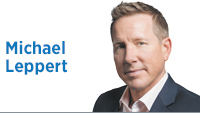 When my sons were children, I found myself coaching, a lot. Too much, really. I coached 10 seasons of youth sports, with absolutely no training.
It's remarkable looking back that I was able to avoid getting ejected or fired, considering I think only in the language of profanity, and as many know, often speak only with the same vocabulary.
In youth sports, the halftime speech can really change the game. "Forget about those three fumbles, Billy—this game starts in the third quarter." Or, "I know you fouled out in the first half, Bobby, but your team needs you rooting them on in the second." Those are the kinds of things I recall saying.
If only the Indiana General Assembly had a locker room where I could gather all the legislators for one of my classics.
What is the score at halftime in the Statehouse? A large number of the bills filed by the early January deadline have already officially died. Just shy of 70 percent of them. That's more than usual. Plenty of those dead bills are right where they belong, though some may rise again like zombies.
But remember the things Hoosiers wanted from the Legislature when this ballgame started?
A pay increase for public schoolteachers was prominently on the radar. Teachers don't seem to be winning that game just yet. Of course, it is silly to describe that as a game and as if teacher pay is only about teachers. We don't pay our teachers enough in Indiana, and the state's shortcoming in this area is costing all of us something.
Are legislators the other team in that "game"? As much as it seems like it sometimes, no, they aren't.
School safety ranked pretty high on the minds of many, as well. Who among us doesn't want our schools to be safe? We all do. But what have we really done about it in this game so far? I wonder what the families connected with Noblesville West Middle School would say about the progress made in response to the horrific shooting experience there last year.
I know some of those families. They are unimpressed with the "team" on this one to date.
Bias-crimes legislation has spent way too much time in the headlines the last two months. Why? Because of a disagreement between those who want a law and those who don't. Those who don't want a law are trying to write one that doesn't say or mean anything. But the 74 percent of Hoosiers who do want a law are insistent on meaningful action.
Unlike the teacher and school issues, a bias-crimes law doesn't cost a thing.
My halftime speech could be tough to deliver without hurting feelings, and that is always a concern in youth sports. But dammit, these parents have expectations of me, the designated parent too stupid to insist some other parent coach this team of misfits.
Let me try, anyway.
"Girls and boys, listen up. These problems are not going to solve themselves. Everyone has to do their part. I get that it's harder to spend tax dollars for some of you than others. Tough. Important things sometimes cost money. Face it. Do it. The fans will understand. No one is celebrating the Triple A credit rating anymore. It's time to take it to the next level on the important stuff that costs money.
"And while you're worrying about that, don't forget to do the super-popular things that don't cost anything and that everyone supports.
"Now get out there and have fun."•
Click here for more Forefront columns.
__________
Leppert is an author and governmental affairs consultant in Indianapolis. He writes at MichaelLeppert.com. Send comments to ibjedit@ibj.com.
Please enable JavaScript to view this content.