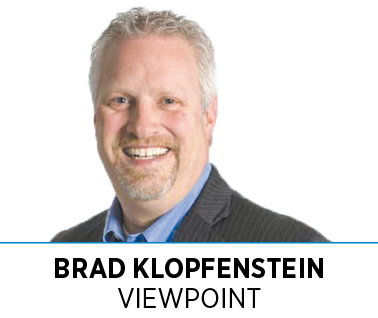 In every city and town across Indiana, there are small businesses that together stitch the fabric of the communities in which they operate. Many of them are bars and restaurants that provide a crucial "third place" away from home or work where, for generations, close-knit neighborhoods have come together.
I operate one of those small businesses. For more than six decades, The Antelope Club has provided a home away from home for governors, mayors, sheriffs and countless individuals near our location downtown. We love our regulars and enjoy the opportunity to provide a meeting place for numerous community groups.
Over the last decade, numerous new regulations have been imposed upon small businesses like mine that have affected our ability to do business in an increasingly competitive marketplace. One thing that would help would be to lift the prohibition of video gambling terminals.
Video gambling terminals are pay-to-play electronic video games that simulate games like blackjack, poker and line-up that are commonly seen in a casino. VGTs use a video display and award lucky patrons with free games or credits that may be redeemed for cash.
The legalization of VGTs would represent a big win for small businesses like mine. Not only would they create an additional revenue stream, allowing me to make much-needed improvements and create jobs, we believe they would also help bring more customers in the door and help them stay longer. That helps our bottom line.
But the win is not just limited to small businesses. The legalization of VGTs would generate millions in new revenue from gambling taxes and fees, money that could be used to fund local roads, schools, and other essential local and state needs without raising taxes.
According to a recent study conducted by Union Gaming, the legalization of VGTs could bring Indiana $100 million in new revenue in the first full year of operation alone.
This legislative session, lawmakers are expected to consider legislation that will address the competitiveness of our state's casino license holders, especially in the face of growing competition from out-of-state or tribal casinos that have opened their doors in recent years.
In the past, Indiana has largely opposed the perceived expansion of gambling while state and local governments have become increasingly dependent on the decreasing stream of money they receive from gambling taxes.
Potential solutions being proposed by the out-of-state casino conglomerates have included an expansion of sports gambling, table games, or even moving some licenses to other Indiana communities.
When lawmakers are considering gambling reform, it is important that they look at the whole picture beyond the big casinos and give small businesses like mine a seat at the table.
The legalization of VGTs will create a new form of responsible entertainment for Hoosier adults in every community across our state while helping create jobs, protect small businesses, and boost state and local coffers.
With video gambling terminals, Hoosiers win.•
__________
Klopfenstein is general manager of The Antelope Club
Please enable JavaScript to view this content.